JAME' JACKSON: BEHIND THE MISFIT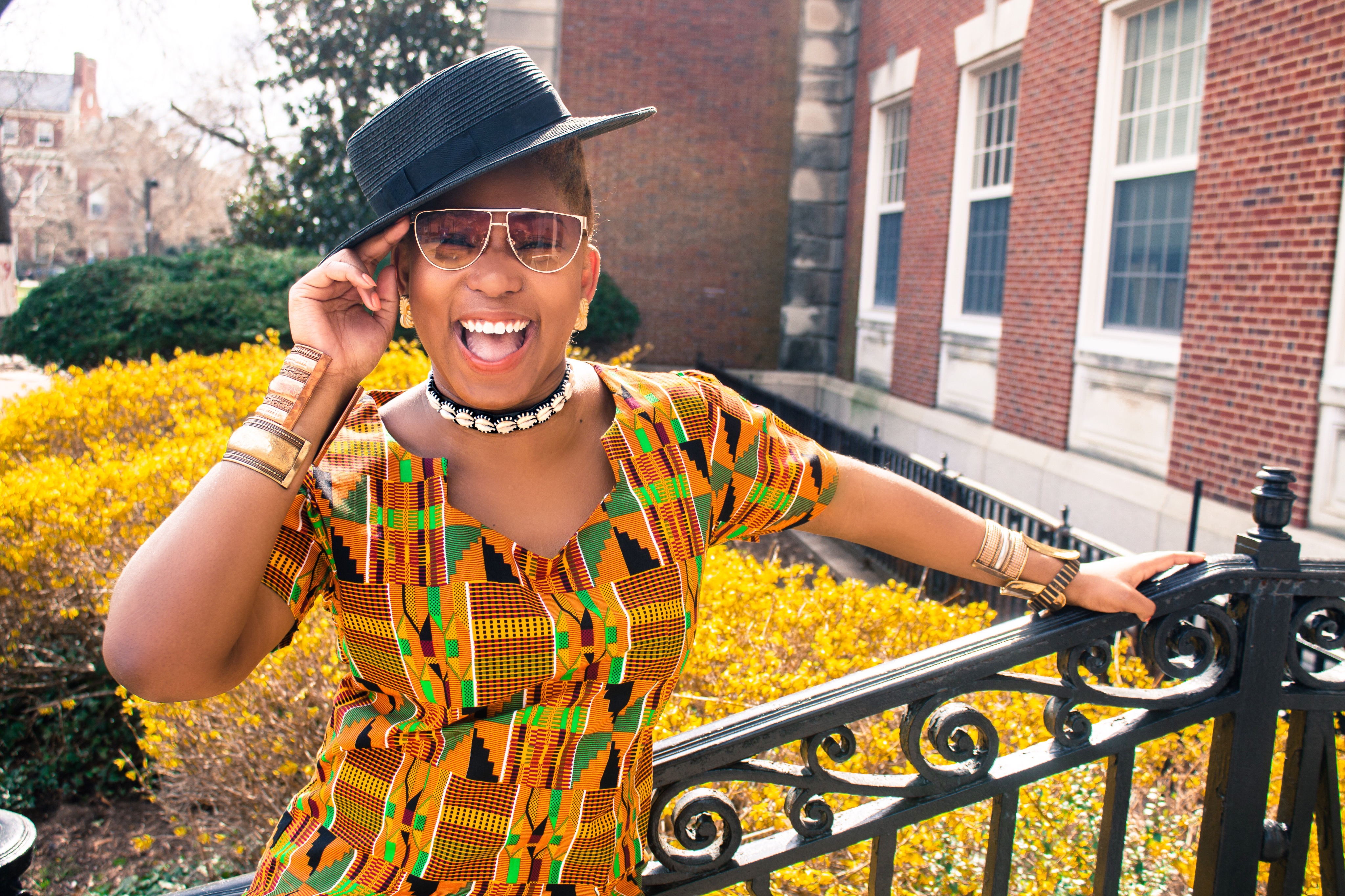 Jamé Jackson is a natural storyteller, journalist and motivational speaker. Passionate about advocating for more diversity and inclusion in the fashion, beauty, and media industries, Jamé uses her editorial voice to speak on life, career, and motivational tools for the next generation. Inspired after having many publishers reject her writing when she first graduated from college, Ms. Jackson started TheBlondeMisfit, which now has a growing audience of people looking to celebrate all things women-empowering and #BlackGirlMagic related.
Packing her bags and moving to New York from Washington, D.C. in 2016, Jamé has carved out a niche in her field as a social editor, style and beauty writer, and media personality at some of the largest media publishing companies in the world. Her budding career as a beauty and fashion journalist with a focus on gender, cultural, and sociological discussion in the black community has got Jamé featured in The Huffington Post, Ed2010, Colorcomm Network, Gritstyle, EliteDaily, Google's 2016 "Women to Watch" list, Heir PR's "Power of Women" panel, EKO Events Group "Millennials in Media" panel, WEEN Academy's 6th inaugural class, and more. In 2017, Jamé spoke at SXSW on the power of diversity in tech and media, and is continuing to expand TheBlondeMisfit name with more speaking engagements, ambassadorships, and a growing staff. In 2017, she also made her radio debut with New Jersey's The Cosmo Vision Morning Show, her TV appearance with Tha L Spot, and had TheBlondeMisfit syndicated as the Style/Beauty column with Peer Step Magazine.
Her non-profit work in the surrounding and international communities has also allowed her to serve on the E-board for CCH, Community Coalition for Haiti, and as the current Director of the Fellows Program for Colorcomm, a non-profit that celebrates women of color in the communications industry.
" I want to show everyone that getting into this industry isn't easy, but it's worth it when you realize you have the power to reshape how others view you through media. With hard work, God, and a lot of patience, you can dismantle what others think about you and create your own destiny."
If interested in public speaking engagements, sponsorships, product reviews, and public appearances, please send all emails to Jame@theblondemisfit.com. Media kit available upon request.