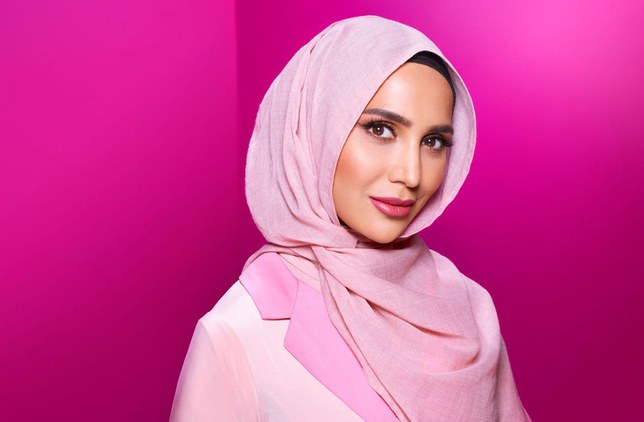 2018 is already off to a running start in promoting and advocating for diversity in media. And while we've seen diverse faces being cast in ads to discussions of shade ranges from beauty brands, there are a ton of times we can say that there is a need for more diversity. For its new Elvive campaign, L'Oréal Paris UK is showing off British beauty blogger Amena Khan as one of its new faces.
Khan is making history as being the first hijab-wearing woman to be featured in a major mainstream hair ad. And while that alone is newsworthy, it's also amazing to note how having representation like that helps disrupt prejudices and certain stereotypes people may have.
"How many brands are doing things like this? Not many. They're literally putting a girl in a headscarf—whose hair you can't see—in a hair campaign. Because what they're really valuing through the campaign is the voices that we have," Khan told Vogue UK this week. "You have to wonder—why is it presumed that women who don't show their hair don't look after it? The opposite of that would be that everyone that does show their hair only looks after it for the sake of showing it to others. And that mindset strips us of our autonomy and our sense of independence. Hair is a big part of self-care."
Congratulations to brands like L'Oréal for championing people of all places and genres, as well as Khan for ensuring visibility in media for other women like her. Yes, we're rooting for her and many others all 2018.