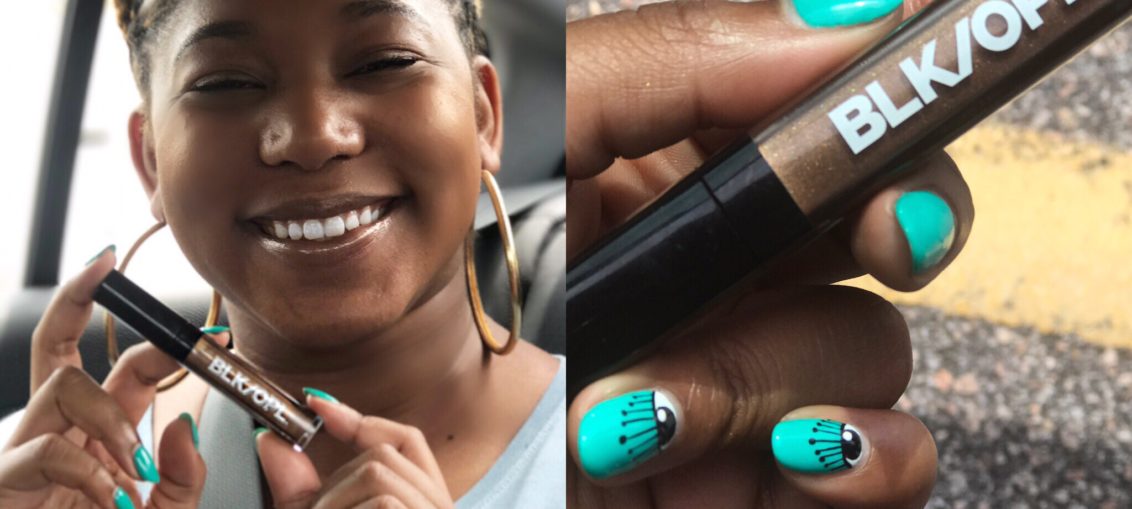 "I'mma make it look sexy." *NOTE: If you're not hip, what's wrong with you? JK…but forreal though, listen to Kendrick Lamar's latest album.
Hey ya'll! I hope you guys have had an amazing week thus far. Recently, I've been feeling like I've been pushing the envelope on my content with beauty stuff. I found myself at Walmart, and despite me going for one thing, I immediately found myself wandering the aisles of the makeup section. I mean, it's Walmart.
Well this color in particular is something I didn't have before in my arsenal…it's a true ode to the 90s. I mean…with everything else going back to that time, why not the beauty game as well?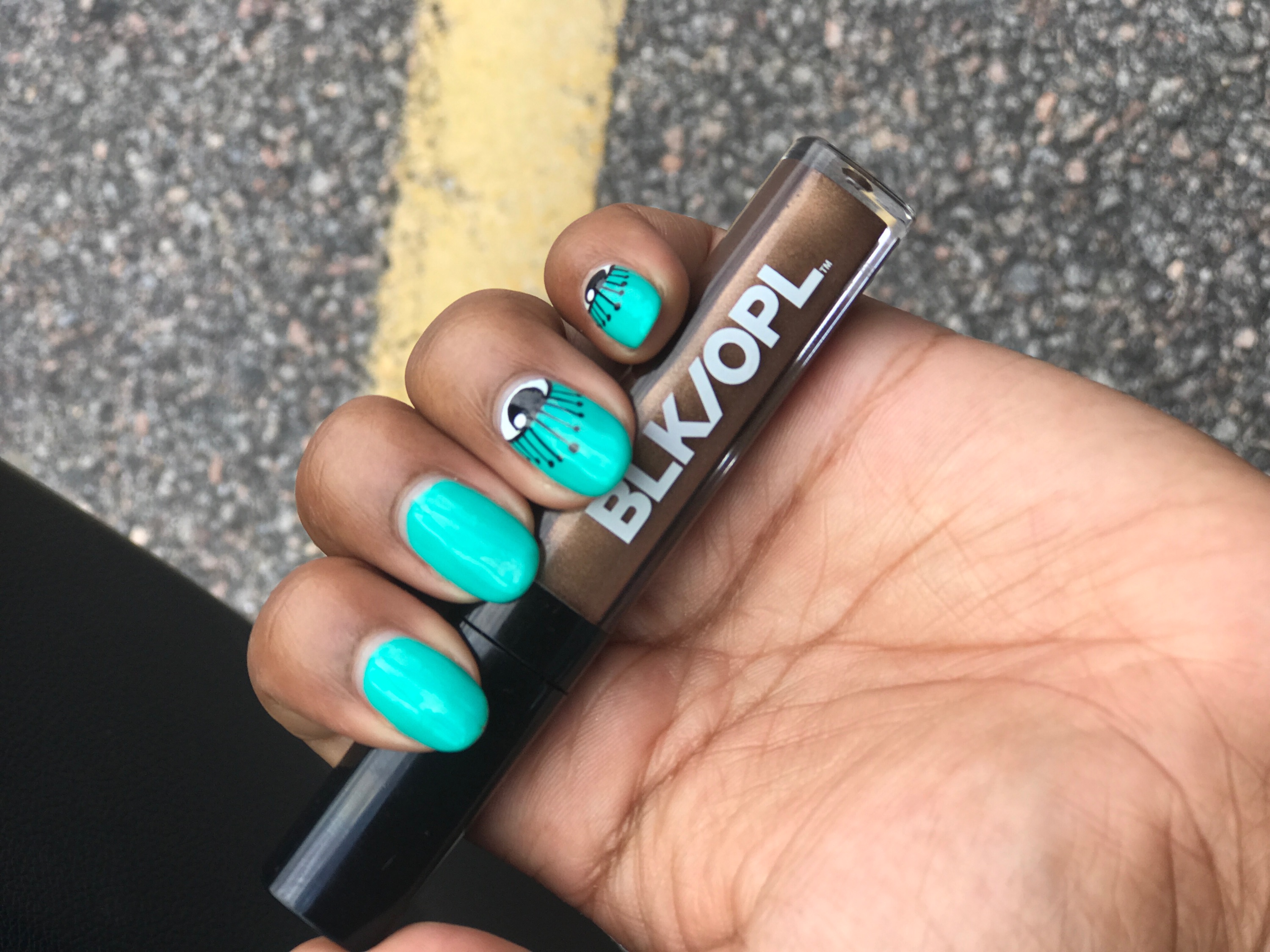 I stumbled on this awesome lipgloss in "Cafe Mousse" from Black Opal, and the color immediately grabbed me. The gloss is a beautiful brown taupish-color, but with gold specks mixed in on top of super sheer. So yes, it's a super 90s shade and color. I can dig it.
Now remember, Black Opal is a black-owned business, so of course, I was immediately hype. However, there are products of the brand I haven't been able to get down with due to a lack of shade ranges, tackiness, or just not fitting in well with my skin.
I do have to say, I enjoyed this product a lot! One thing I find about lip glosses is that they can come off super tacky and sticky, and this one was not that. Thankfully it didn't stick to me or to the things I ate (because that's just gross), HOWEVER, it had absolutely no staying power (in my opinion). I think for a lip gloss like this, it would look beautiful on top of a brown lipstick shade, just so it had something to stick to. Normally, I don't wear brown lipsticks the same shades of my skin, but usually a dark chestnut brown. So this lipgloss was definitely out of the comfort zone, BUT I absolutely would wear a lipstick like this.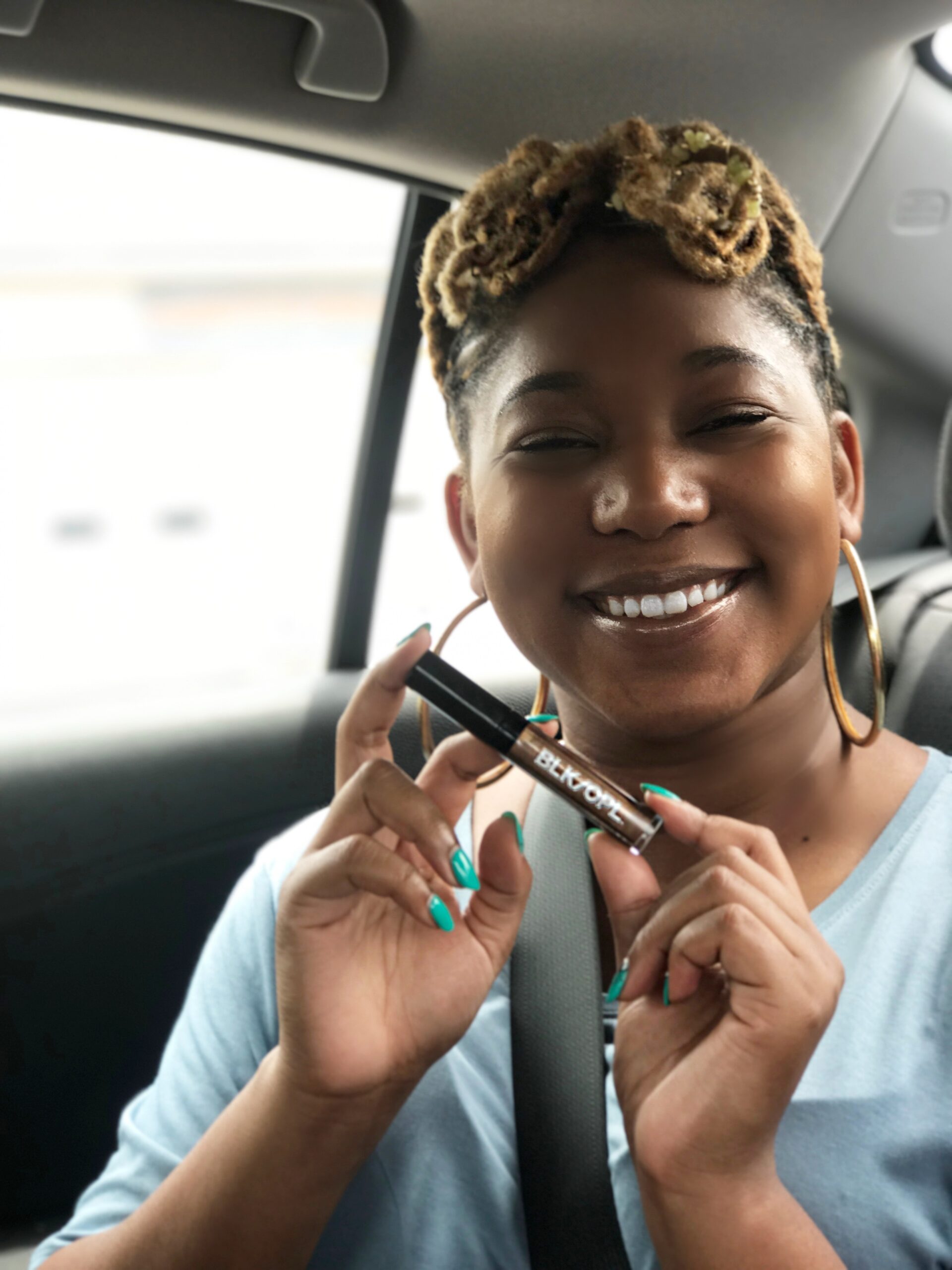 Oh, and another thing was the finish. Of course, it's a gloss, so it's shiny. I think with beautiful matte skin, a magical highlight on the skin, and just a touch of mascara, the gloss was just enough to elevate my makeup look. Remember, spring is right around the corner…so less is more. Or more is more, whatever suits your boat, fam.
Anywho, I'm definitely going to be rocking this shade for the spring and summer; just need to do something to prolong the color on my lips. Any suggestions?
Well, that's all! Honestly, it's been fun showing you guys the products in my arsenal inbetween the functions, events, speaking engagements, and travel. But no worries, we have some amazing things happening shortly, and I can't wait to show you guys everything I'm up to nowadays. Peace and blessings Misfits.