For the 24th year, ELLE's Women in Hollywood issue highlighted some of the biggest names in the industry right now. Every year, I anticipate this series that delves and showcases these dynamic women, many of whom possess different qualities that I love and admire. This year, the honorees spanned all gamuts of profession, age, and race. For 2017, the names included Jennifer Lawrence, Laura Dern, Jessica Chastain, Margot Robbie, Tessa Thompson, Riley Keough, Cicely Tyson, and Kathleen Kennedy.
As a woman of color, I was so happy to see Tessa Thompson and Cicely Tyson (who, btw, is 92 and still slayin' out here). Congratulations to all the dynamic women who are leading the way for change. Oh, and the issue hits stands on Oct. 17th, so get ready.
Read more over on Elle: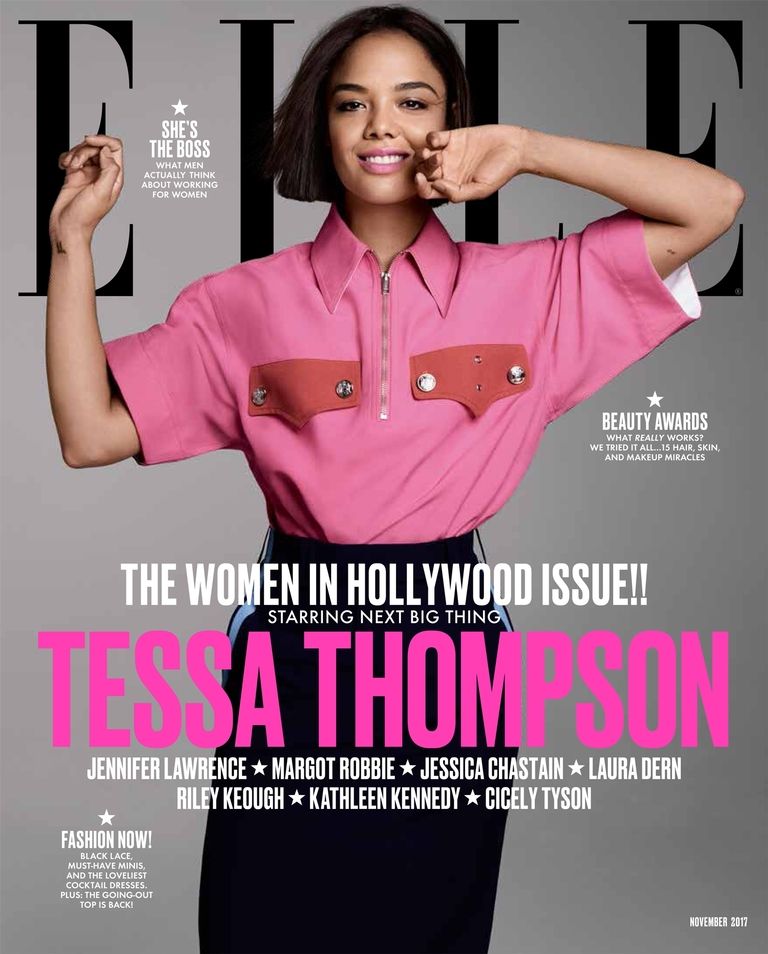 On how traditional roles never worked for her:
"I think our ideas about what a young black person or a young Mexican person or a young white person should be like weren't as expansive then as they are now. It made me think I had to fit into a box. The one-dimensional girlfriend or the sassy black friend—those weren't going to work for me."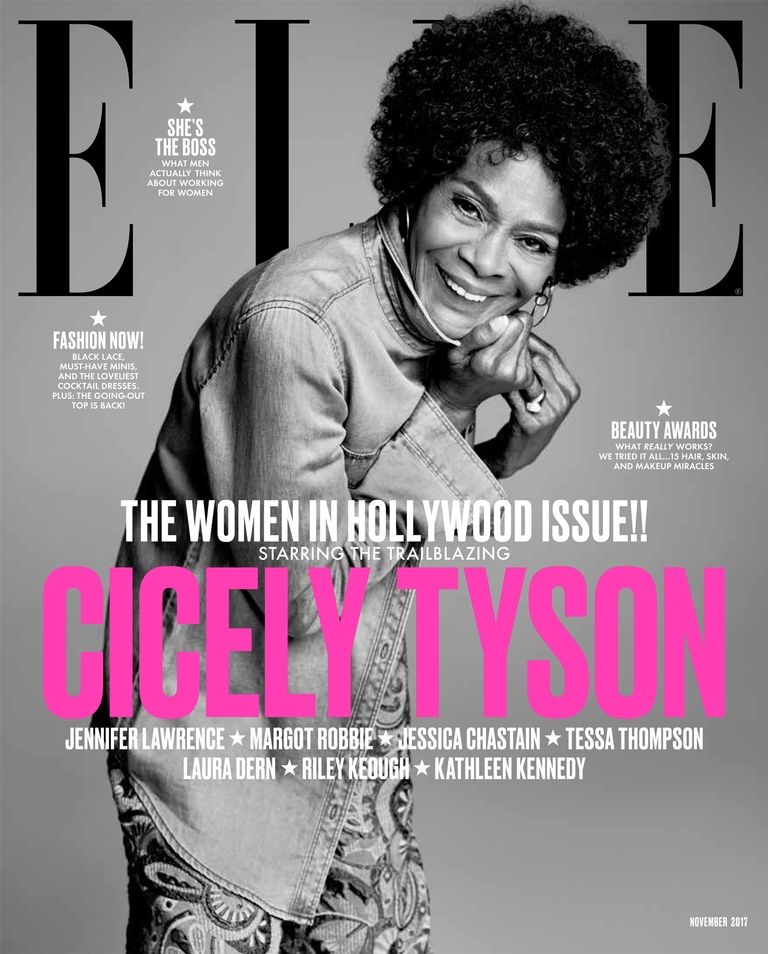 On women who have influenced her career:
"At the very beginning of my career, I had a teacher whose name was Vinnette Carroll; she directed a number of Broadway shows. She kept saying to me, "You know the problem with beautiful women? They tend to rely on their beauty." And I said, How wrong she is! I never think of myself as being beautiful. I thought, What are you talking about? I work so hard. And I did. But I learned from her how important it is to learn your craft. When all else fails, you will land on that, and that alone."
What do you guys think?