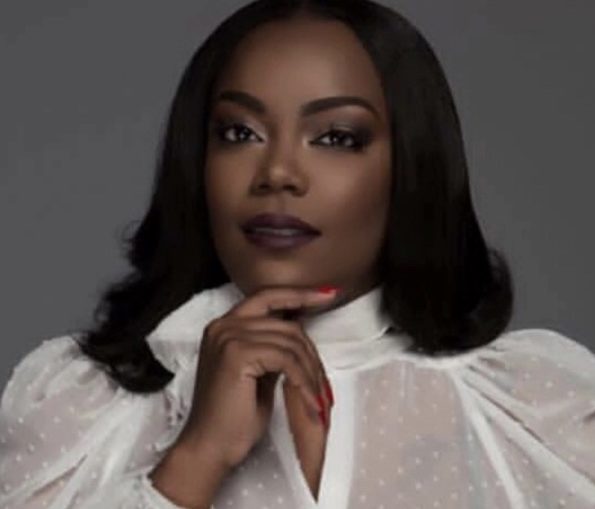 Written by Gabrielle
There is definitely more to what meets the eye when first scrolling through Dr. Cierrah Perrin's Instagram. Aside from being a stylish misfit, the fashionista received her doctorate by the time she was 30 and graduated at the top of her class. Now, this dope influencer and corporate aficionado is also a proud author and challenging every woman out there to live her best self.
TheBlondeMisfit sat down with Dr. Perrin to discuss her work in IT, her tips for success, and what Woman to Woman is all about:
So tell us about yourself!
My name is Dr. Cierrah Perrin, currently residing in Atlanta, Georgia but my hometown is Nashville, Tennessee. My current job title is Principal Business Architect, but I also am an adjunct professor. I'm a woman who strives to live my best life. I know it's not about perfection, rather progression. I want to continue to grow and become a leader and a voice for women empowerment. I recognize that when the day is over, I've had my shot. I'm not guaranteed another opportunity, so I have to give it what I've got.
What were your career aspirations when you were growing up?
Since the 3rd grade, I always wanted to be an attorney. In 2011, I graduated from the John Marshall Law School in Chicago. However, my professional career went in the information technology sector versus practicing law.
Not that many women are in IT! What do you love most about your current position as a Principal Business Architect? 
I work in a male-dominated profession. What I love about being in IT, as a Principal Business Architect, is that I get to be a beast. It's good for my ego. What I love about being an Adjunct Professor, it allows me to teach, to share knowledge with others, and it's great for my soul.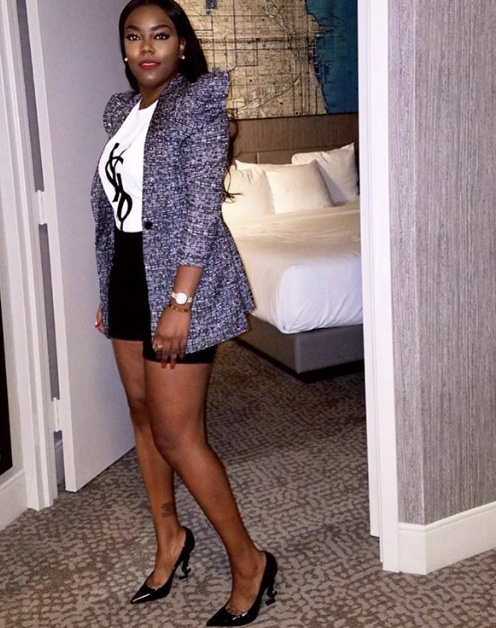 You are now a published author of the book Woman to Woman, Straight to the Point. What was the inspiration behind writing the book?
The inspiration behind writing Woman to Woman, Straight to the Point stems from conversations with my sisters and friends. There are so many complexities that women deal with, regardless of race or religion. I wanted to have a conversational piece that acknowledges these complexities in a candid manner. I'm not trying to become a self-help guru. However, I do think it is pivotal that we become more transparent with the intricacies of womanhood. It's not about exposing weaknesses, but highlighting our strengths. On the site, it says, "Woman to Woman: Straight to the Point is a day-by-day guide of motivation for the modern woman that seeks to help you reflect on your challenges and find a way to overcome them while still maintaining your individuality and strength. No matter who you are, businesswoman or stay-at-home mom, you too can find your inner strength and motivate yourself to reach new heights. But this book is not about perpetuating perfection: more so, you should focus on exuding progress."
From "Woman to Woman",  what is the best advice that your mother, Shirley Yarber, has taught you? 
The best advice my mother taught me is to go after what I want and never stop pushing. She gave up a lot to be a mother and wife. So, she made sure that I didn't do the same. I've been ambitious my whole life because she sacrificed so much. Though she didn't get to finish a lot of things she started, I have. I witnessed her sacrifice who she was for the sake of being a wife and motherhood. I never wanted to do that. I wanted to be what a lot of people would consider selfish. I wanted to take care of my goals. Thus, anyone in my life would know that they come second to me.
What would you tell your 15 year old self ? 
I would tell my 15-year-old self don't sweat it, it gets better. I struggled with acceptance as a young girl. Black girls considered me stuck-up and I had to make sure that White girls didn't see me as too aggressive. Thus, I was in constant struggle on who or what to be. This lasted for about a year. However, conversations with my sister got me through one of the most trying years of my teenage life.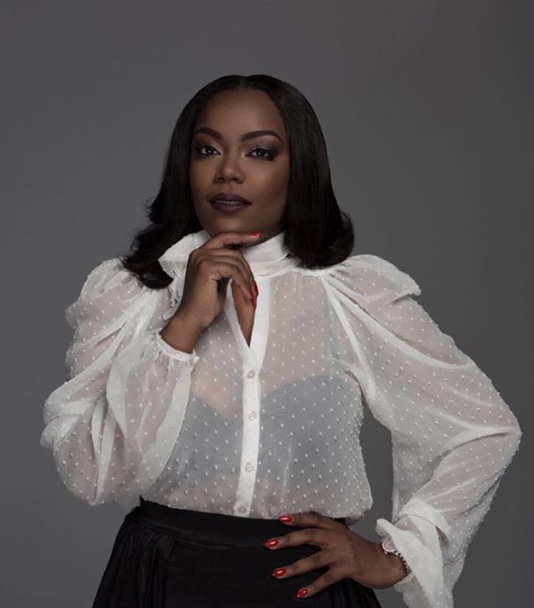 What would you tell women who aspire to be the next Dr.Cierrah Perrin ? 
Don't aspire to be the next Dr. Cierrah Perrin. Aspire to be the first you. You are unique, your gifts are unique. Be better than me. Don't make my mistakes. Learn more, do better. Aspire to become the best you. There is a distorted reality of aspiring to be the next. I think is critical that we promote self-assurance in young women and the confidence factor of being "you" is enough.  It's okay to be inspired, but only aspire to grow into the best version of yourself.
Do you have a mentor, and if so, how have they impacted your life? 
I have a professional mentor, which is a man. I also have a life coach/mentor, J.C. Stewart. I've known her for about 6 years and she has gotten me through growing pains and been a huge influence in my adult life. She keeps it real and uncut with me. She is also writing the foreword in my forthcoming book.
What were some obstacles you faced when starting off in your career? 
As I mentioned earlier, I'm in the information technology field. Black people overall are minimal, and Black women are very few and in-between. In my first career position, I found myself revisiting the 15-year old Cierrah. Not sure on who I should be. Can't be too much right, that scares White people. Also, I didn't want to alienate from the few Black women that did work with me, that were in administrative positions. I found myself putting my head down and just doing the work. But that's not who I am. I am a beast, I have ideas, I have things to say. So, I snapped out of it and stepped up just being myself. I didn't make any friends, but I had respect and that meant the world to me.
Name 3 lessons have you learned from building your career:
Lesson 1: Be true to you, don't compromise your integrity for shit.
Lesson 2: You never know who is watching, move diligently and strategically.
Lesson 3: Networking in your field is important. Executives know other executives, nurses know nurse, doctors know doctors.  Become familiar with the direction in which you are headed.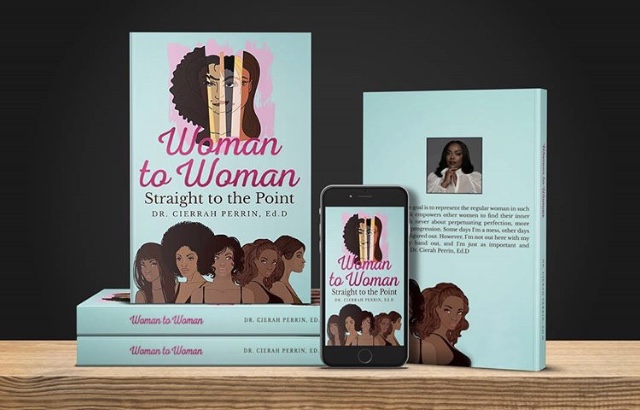 If you could gift ANYONE with your book, who would it be and why? 
I would gift the Ursula M. Burns, the first African-American woman CEO to head a Fortune 500 company. I would want her to read my insight and for us to have a conversation about it. I would like to know her experiences with the complexities of womanhood that the book addresses!
What's next for Dr. Perrin ? 
What's next? Through trial and error, we're working to continue to grow personally and with the Woman to Woman brand. I'm learning and manifesting all opportunities that come, while having the discernment to know when something isn't right; and the discipline to walk away.
Any last bits of advice for our Misfits?
Check out blog posts on woman2womanbook.com and pre-order your copy from the website. Book will be released on all major platforms Jan 1, 2018.