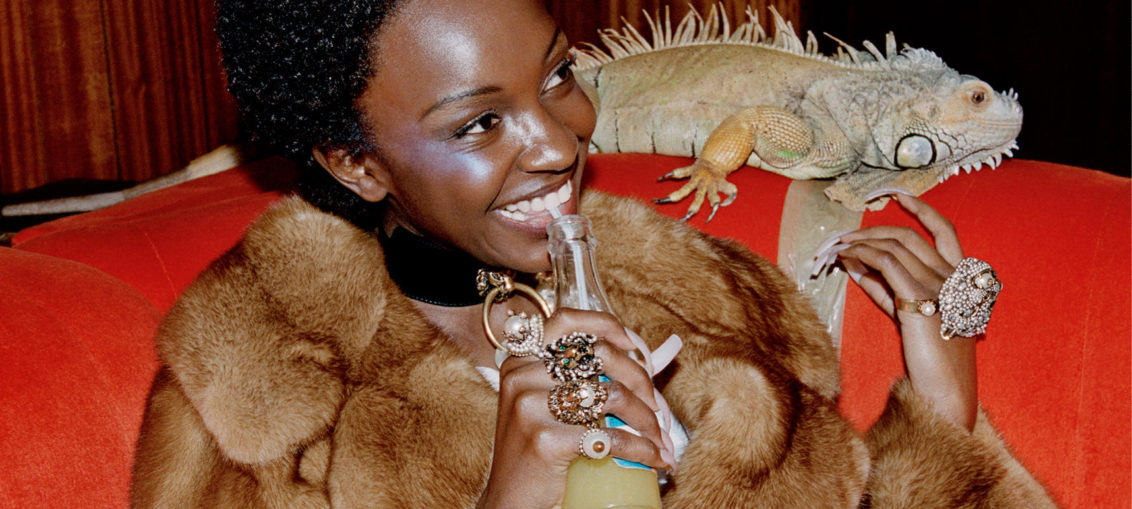 You haven't experienced a party until you've experienced a Gucci party. At the beginning of the year, Gucci teased many of us with what would be its Pre-Fall 2017 campaign, only showcasing a few African-American actors and models. Presumptively, many thought that the casting would only feature models of color, though honestly, none of us knew exactly what to think.
At the helm of Gucci's amazing resurgence as a front-runner for the millennial vote is Alessandro Michele, who has not only revamped Gucci to be more aesthetically adventurous and colorful, but who also is working to make the brand more 'inclusive' in various senses. Well, the Italian fashion house's latest campaign is all-inclusive of black culture in high-end threads, sporting a vintage vibe as if a photographer's photos from the 1960s were randomly found yesterday. All I can say is Gucci's campaign is #BlackMagic.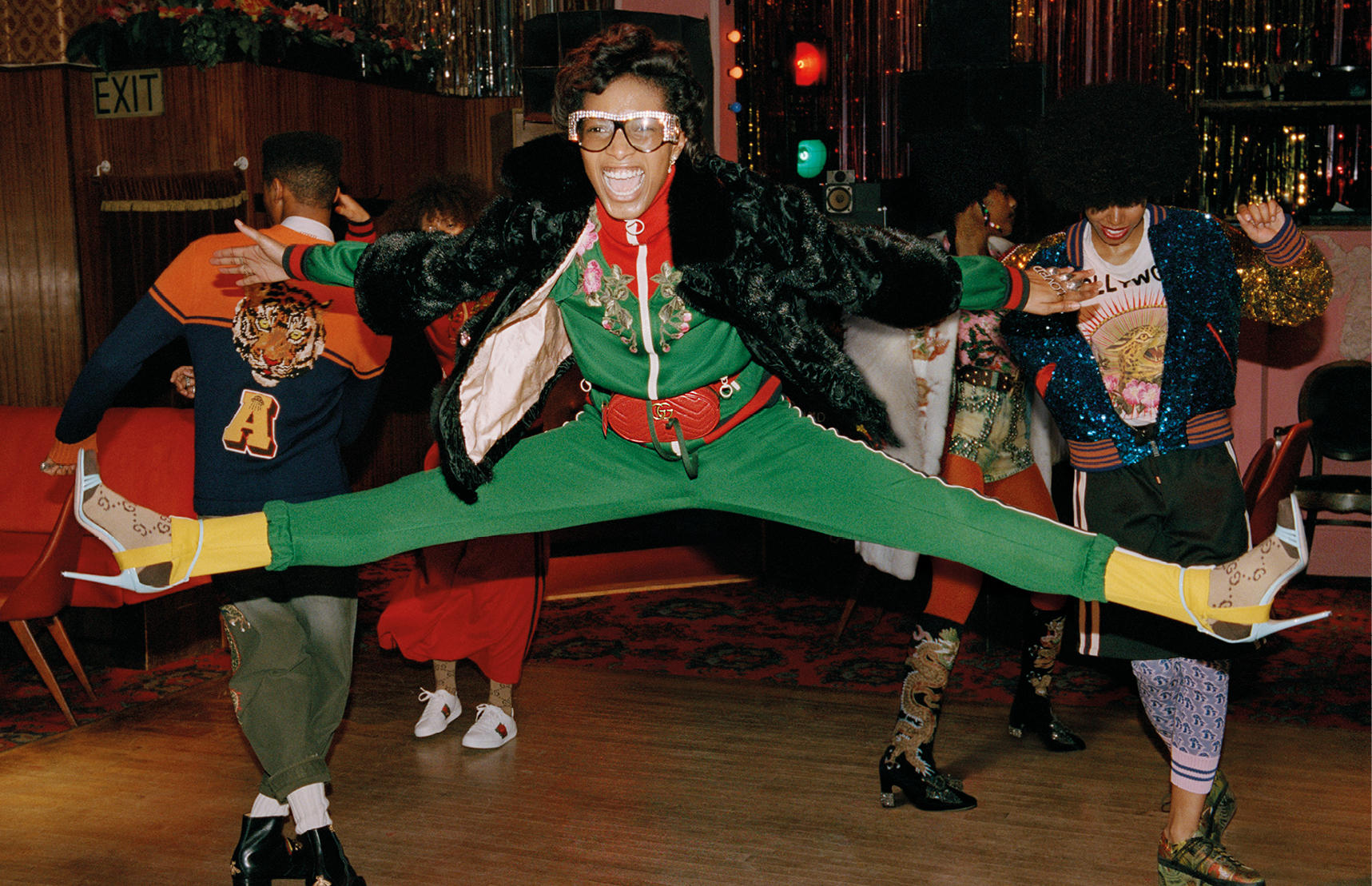 Titled "Soul Scene," the Pre-Fall 2017 campaign, photographed by Glen Luchford and art directed by Christopher Simmonds, features a slew of dancers, actors, and models, including  Nicole Atieno, Elibeidy, Bakay Diaby and Keiron Berton Caynes. Not to mention the iguanas and chameleons, because…of course.
The campaign was inspired by the exhibit "Made You Look," held at the Photographer's Gallery in London last summer and focusing on black masculinity. Malick Sidibé, a West African artist, featured portrait work that exuded nightlife and youth culture in the exhibit, and thus, Michele had his reverential inspiration.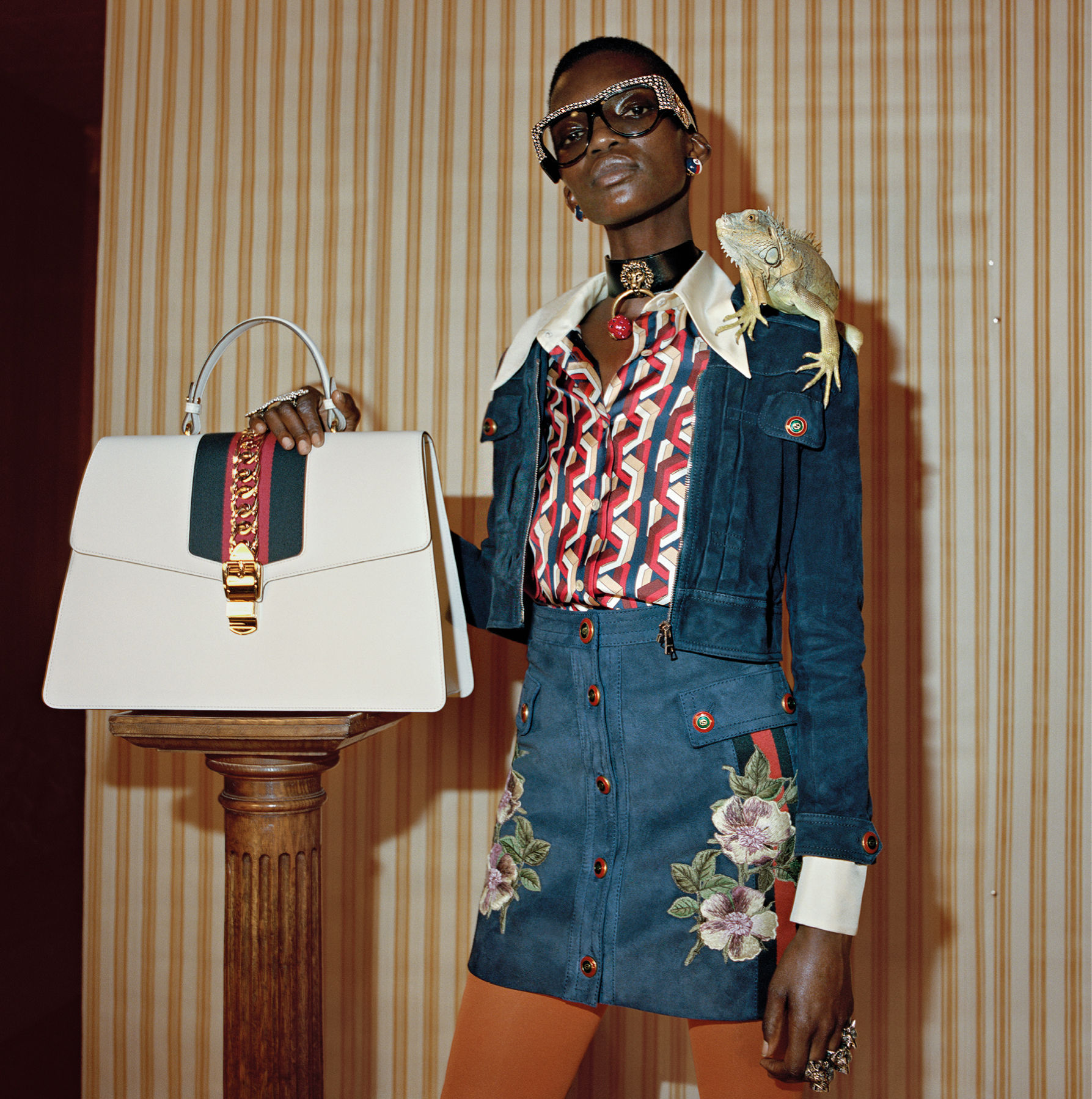 Looking at the campaign, one would imagine a real party having had happened, nothing being staged or deliberately intentional. Regardless, seeing a blend of happiness and beautifully melanin shades of all gamuts is nothing short of miraculous in the fashion industry, where so many campaigns still omit featuring even more than one person of color.
The ads will run starting in mid-April. Perhaps Gucci's latest campaign will inspire other brands to have some "fun" with their shoots, first by employing some people of color to be representative of the brand.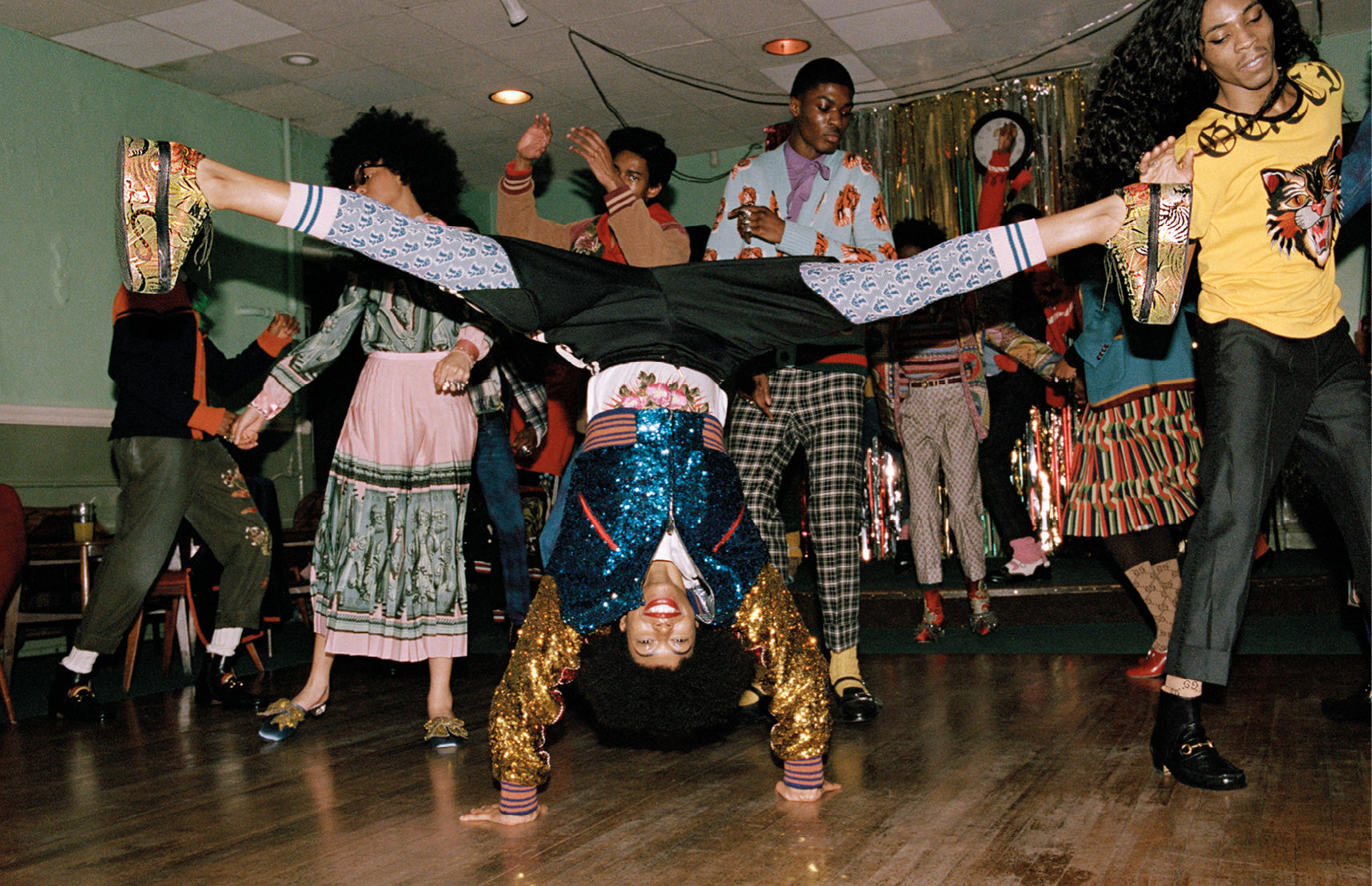 I literally could take each of these photos and hang them up on my walls forever. May we all aspire to these pure and intimate forms of joy. Take a look at the gallery below to see all the amazing imagery from the campaign.
*All photos by Glen Luchford/Gucci.
This slideshow requires JavaScript.