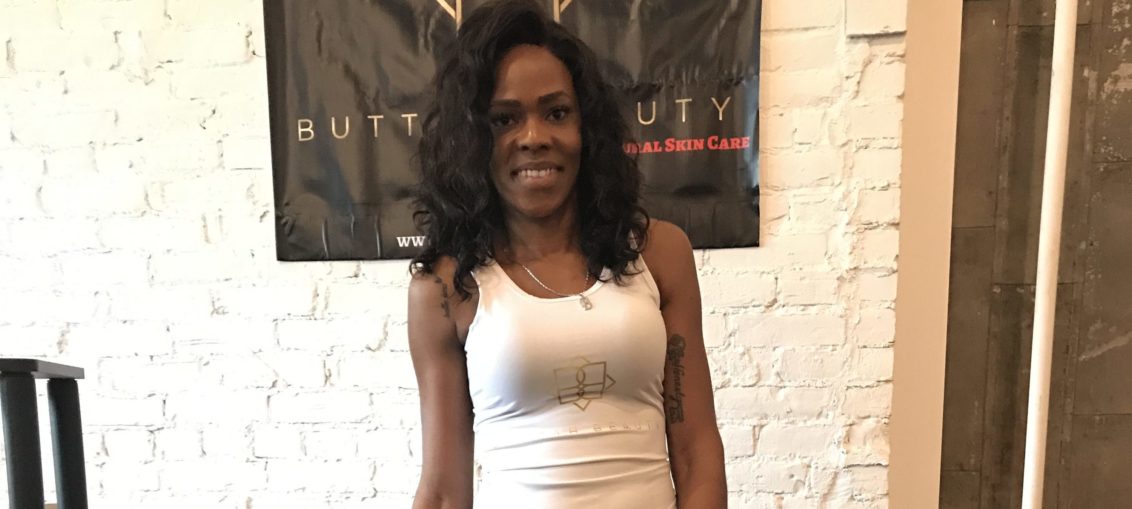 Written by Ajea Nicole
Have you ever been in a creative funk and couldn't figure out the next idea or business venture that would feed your soul? You're not alone. In fact the same thing happened to Lasha Yarde, founder and creator of Buttah Beauty, a natural skin care company based in Boston, MA. As a black-owned business, ButtaH Beauty prides themselves on quality handcrafted products with multi purposes and at an affordable price.
When Yarde came to the U.S. from the tropical island of Barbados, she came with a desire to succeed. While embarking on her cosmetology path, Yarde's boyfriend tragically passed away due to gun violence. "Going from seeing someone I loved and talked to everyday to not having them at all was hard. I felt like there was just so many unanswered questions," she told TheBlondeMisfit. However, through the gloomy cloud hanging over her head, she couldn't let her dreams of beauty and skincare die too. "I started creating simple skincare recipes that could help with acne, breakouts, and any other issue. I just kept playing around with different things until I got to that right solution." Yarde was able to start Buttah Beauty in part to help with the grieving process. 
When starting a new business, sometimes you do have to self-support. Whether it's dealing with the financial components or handling every aspect of her business by herself, Yarde doesn't let it rattle her. "I don't really focus on the low points because if I did, I'll always be in a low point," she said. 
As an entrepreneur that also works full-time, sometimes finding the motivation to work on her business can be hard. When she is lacking motivation or inspiration, Yarde is refueled by other black-owned businesses and brands. "I admire when Black people strive to create their brands or are aiming to get to the next level," she said. "When Black people support other Black people, whether it's big or small, we easily become a force to reckon with."
Since ButtaH Beauty specializes in handmade natural skin care products, Yarde's own skincare regimen is quite impeccable. She cleanses with a Shea Butter soap and a carrot extract she makes, detoxes with a mask, exfoliates, lightly moisturizes, and seals it off with a setting mist. Pro tip: the same products she uses during the day, she also uses at night.
Above everything else, Yarde recommends drinking water daily. "Our skin is our largest organ. It is time consuming. But if you treat it right, it's worth it. Our skin also grows in cycles, so I recommend exfoliating 2-3 times a week, depending on the type of exfoliant you have," she said. "It's okay to change products because your skin may get accustomed to it. Also, it may not react the way you want it to."
"One of the mistakes I made is doing too much at once," she noted on mistakes she's had to learn from. "But once you're able to master one thing, do that and then move on to something else." Ultimately, the road to success is different for everyone, but be willing to take the risk to get where you want.
When thinking about where she sees ButtaH Beauty down the road, Yarde wants her business to become a national brand first. To her, being a misfit means not fitting into areas or industries that people traditionally expect. However, it's being able to step outside of comfort zones while also trusting the process along the way.
The road to running your own business can be a challenging yet rewarding one. Yarde had this final piece of advice: Allow yourself to enjoy small wins. We couldn't agree more.