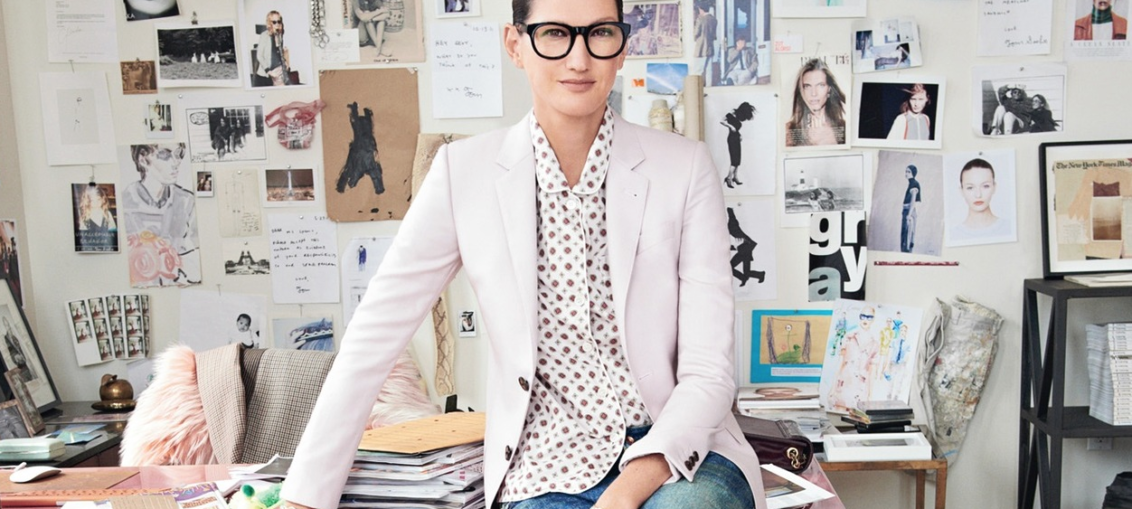 I think there are designers, collaborators, bloggers, and fashion heroes that make us reevaluate what fashion truly means. For me, one of those people is Jenna Lyons, who helmed the forefront of J.Crew for 26 loooooong years as their president and executive creative director and has recently departed from the role (according to 
Business of Fashion
). Not only did Jenna take J. Crew and revamp the preppy-ness that had easily become its token aesthetic, but she inspired countless women to redefine what "style" meant to them. Hell, she was called "The Woman Who Dresses America" by 
The New York Times, 
after all.
 Lyons is an icon all by herself, exclusively garnering a separate group of devote followers (i.e. ME) for her sassy flares, unapologetic clothing, and just…overall badassery in the industry. As someone who loves unapologetic women, I absolutely love Lyons and all she possesses (plus, I would NOT be mad if she let me frolic in her closet).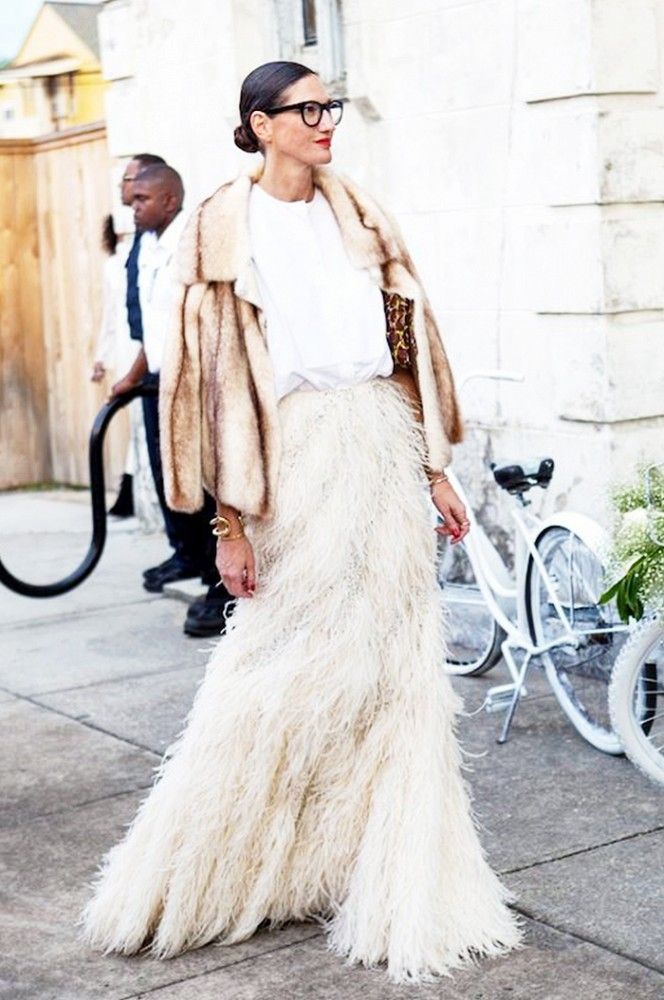 I believe that any person building a brand should have a signature "look", something that sets you apart from those around you. Without question, Lyons could stop an entire room in their tracks; her style and flare was so hipster and genuine to her, she evoked drama without being dramatic. She exuded confidence without being overbearing. She showed us all what a beautiful misfit is and can be.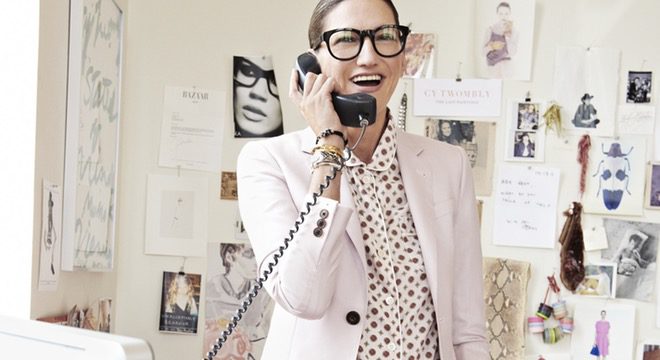 "It has been beyond my wildest dreams to work with such an amazing team of people at such an incredible brand and alongside Mickey — one of retail's most talented visionaries," Lyons told BoF. "I am excited about the next chapter for J.Crew as well as the opportunity for other creative leaders within the organization to step up and take on new responsibilities." Drexler noted to the publication that the decision was mutual, after he and Lyons sat down and "both agreed it was time for a change." "That being said, she's got plans to do other things. It's been a great run. There's a lot of mutual respect between Jenna and me."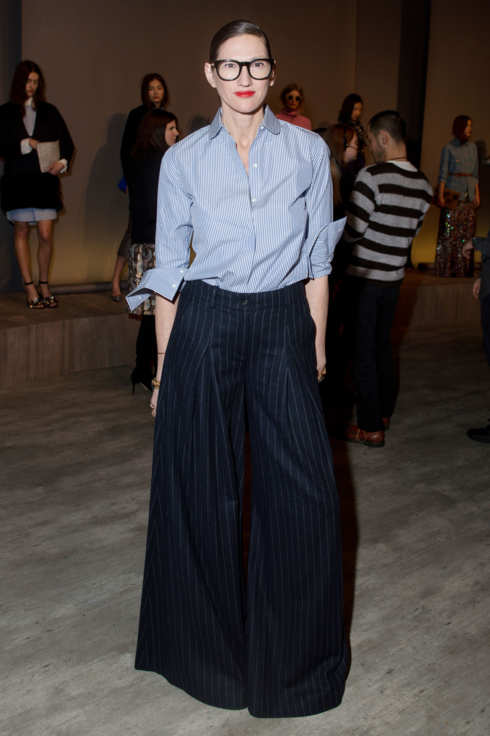 Of course, many things are left in the air for questioning. However, all this writer can dream of is the amazing opportunities that await Lyons when she's ready for her next gig. What else but greatness awaits someone who literally turned one of the most notable brands of fashion into an everyday brand? Yes, reports show that J.Crew wasn't doing too well–total revenue for 2016 was down 3.2%, per
WWD– 
but none can deny Lyons undeniable contribution to the work of the brand as well as growth in the fashion industry.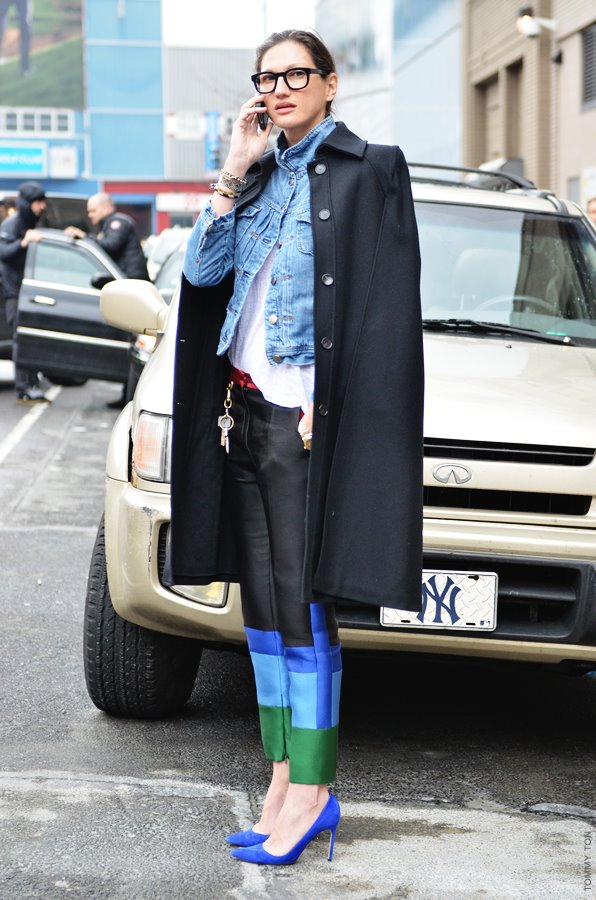 To a girl like me, who never truly felt like the fashion industry was inclusive of her whimsical nature, seeing a woman like Jenna really gave me something to strive for, a powerhouse woman who is smart, savvy, at the leading forefront for a major fashion brand, and still…downright awesome.
Though our minds do wonder where this powerhouse of a woman is going next, one thing is for sure. She left out with a bang, not a whisper. And THAT, my misfits, is exactly what we should all strive for in this world.