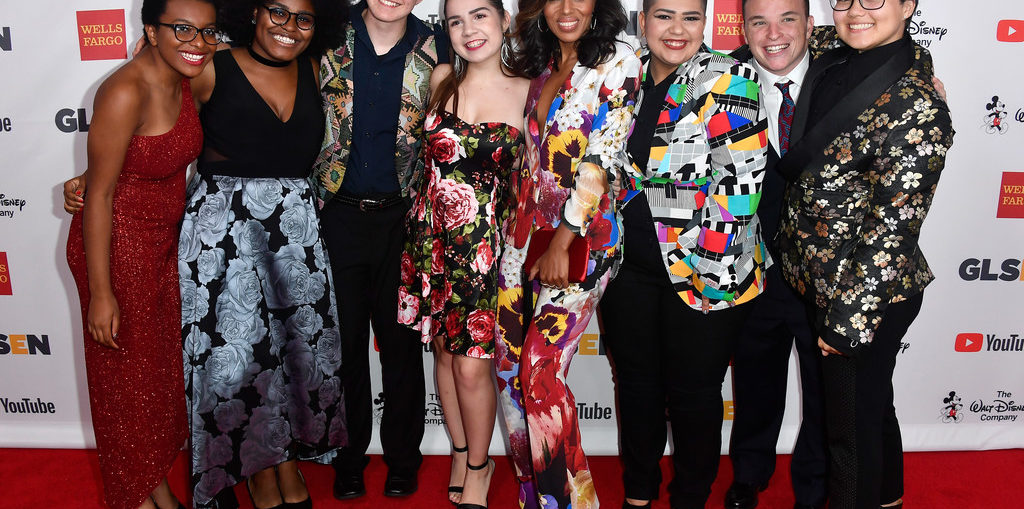 We all know who Kerry Washington is and the undeniable work she does on and off screen. Well, on Friday night, Washington continued to show us all just why she's not only an Olivia Pope fixer on ABC, but working to fix other issues happening in real life.
To the tune of a floral Roberto Cavalli suit, Washington called on the next generation for change while accepting the Inspiration Award from GLSEN. The award show is centered around the celebration and advocacy of people who have made a significant impact on the lives of LGBTQ youth. Oh, and of course her call for action couldn't dismiss the current underminings of an administration. "The flames of terror and exclusion are being ignited by some of our most powerful leaders," she remarked to the crowds (hello, I think she was mentioning 45),"these people who have been entrusted with the protection of our rights, the rights of all of us, of we the people, have chosen instead to traffic in hate. We've gone from a White House lit in all the colors of pride, to a White House that literally preaches division and discrimination."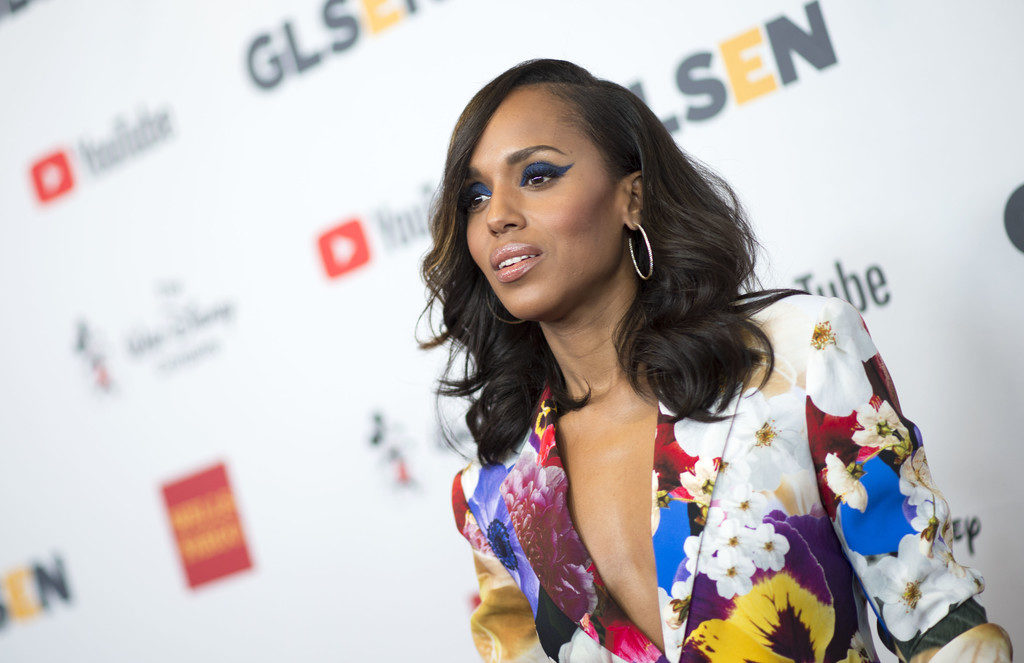 While it can be hard to live on the optimistic in the current political state, Kerry made it known to the audience that the future does, indeed, belong to the young. "Children are not born to be molded and perfected by their parents. Children are born to us because we need to grow," she shared. "You are inspiring all of us to make the changes we need to make in order for the world to be a world that is deserving of your beauty, and your power, and your possibility."
Her speech turned into an encouragement to the next generation to be better than the last. "You are collectively helping our country to become a more perfect union, and not just for some of us, but for all of us," she continued. In light of the what the evening was celebrating, she underscored the importance of creating a society that accepts and embraces the LGBTQ community.
The actress concluded her acceptance speech by saying, "You are our truest leaders. You point us out of this nightmare, and toward that more perfect union. And with your leadership, tonight more than ever before, I know that we will get there. So we look to you, and we love you, and we are grateful."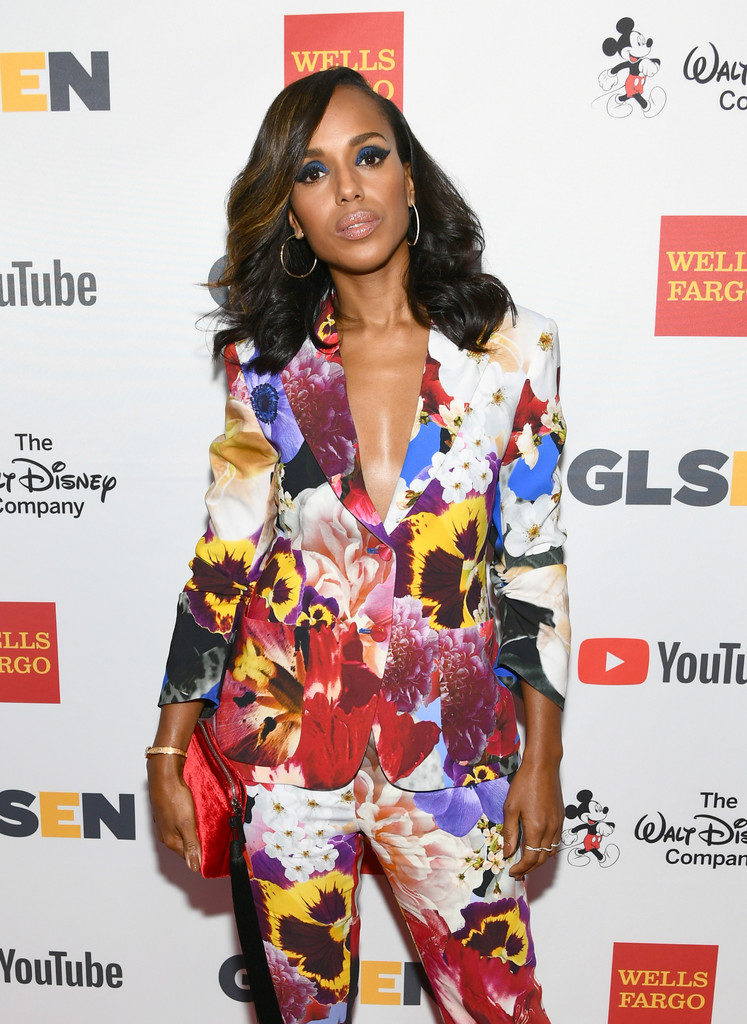 It was everything to the Scandal actress to be honored and recognized by the community. She told InStyle, "I've really made a point to not shy away from characters who are disenfranchised from society in some way, either because of their sexual orientation, or whatever reasons," she said. "I just firmly believe that we all deserve a seat at the table, and our young people need to know that they matter, no matter who they are. I'm proud to be working with GLSEN because that's what they stand for."
Thank YOU Kerry Washington for the constant work you do within our communities, guiding and teaching us all that we are responsible for our work but also in elevating others who are doing great things in our community. We could all learn a thing or two from her.
All photos courtesy of APF.