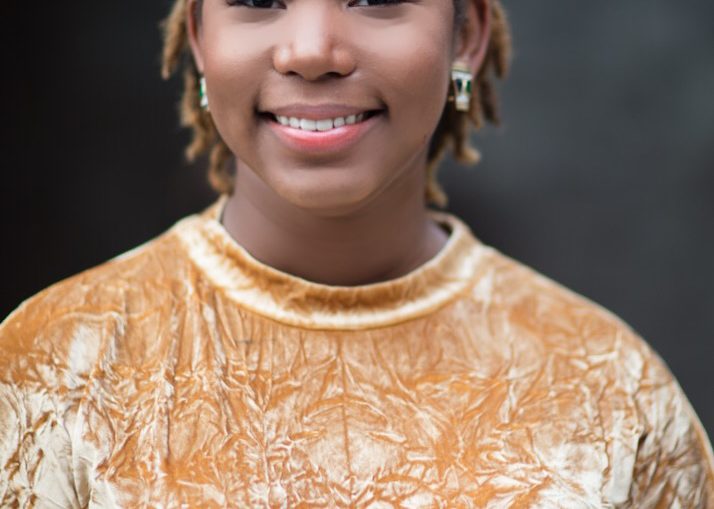 On my 2016 New Years resolution list, I wrote and prayed that God would allow me to do a lot more public speaking events. Not only do I actually love to talk, but I felt that I had a story (a testimony) to share with others to inspire! Needless to say, God has given me all the desires of my heart, and then more.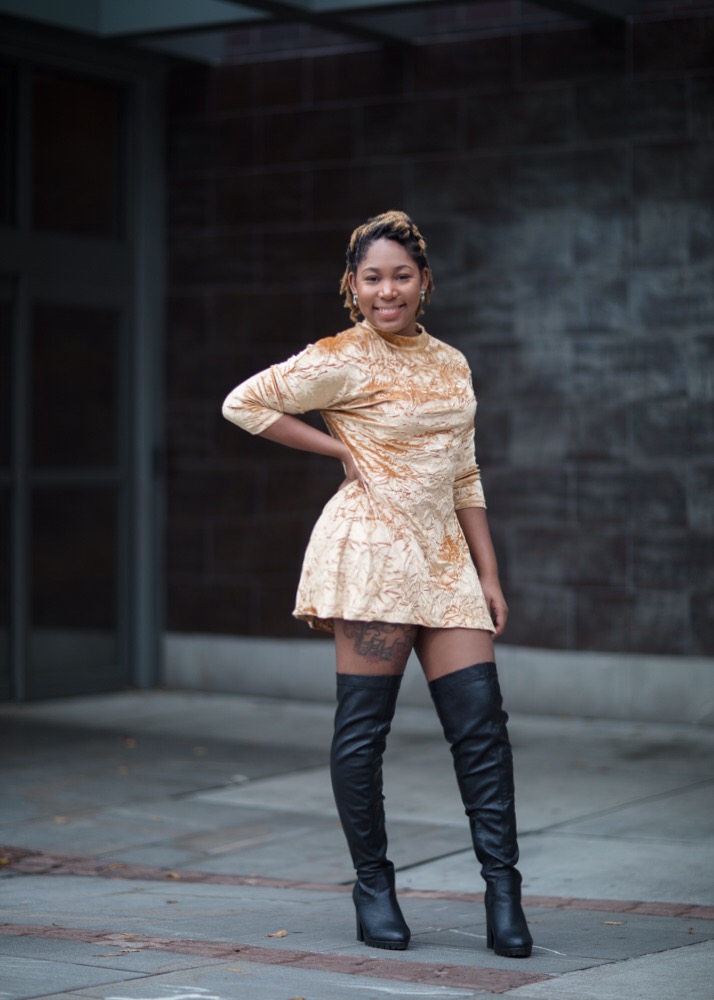 I have to admit– I've been feeling myself lately. Not narcissistically, but in a way that I've been looking in the mirror and just finding peace with whoever I saw back. I see the blemishes, the strange weight fluctutations, the crazy dreads that decide when they want to work with a sista' and when they don't want to. I have learned to live in my moment of enjoying whoever she is, because she's bomb.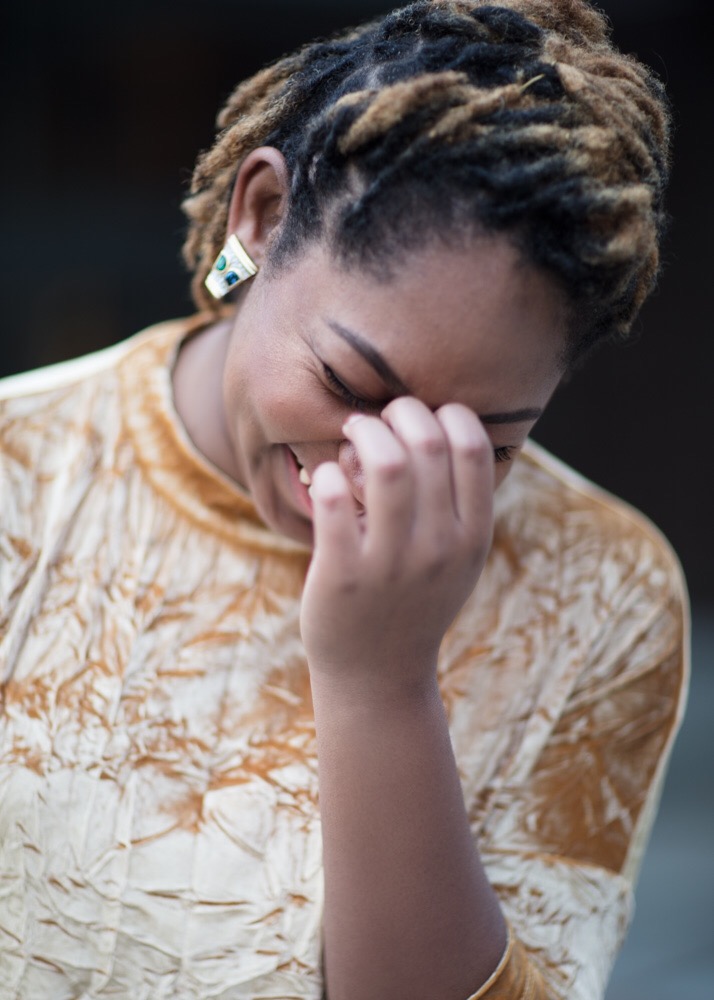 Last week, I had the pleasure of speaking at No Lies Told Then's 'Discussion on the power of BlackGirlMagic' with Leah J of Black Girls Do, Kandice Brown of DC Weekly, and Tiffany Reid, Senior Fashion Market editor at Cosmopolitan. Okay, when I was asked to speak on this panel, I willingly jumped into the pond. When I found out Tiffany was on my panel? I flipped out. Not only was this a woman that I had stalked, I mean, followed for YEARS, but it was women such as Ms. Reid whose stories encouraged me when I first started out.
The event was everything and then some. Sometimes, you forget just how much you've grown, progressed, and done great work. I know, I know…Though I get emails from you all constantly, DMs, hashtags, @'s and the likes, sometimes I feel like I'm not doing it. Not doing ENOUGH. And yet, as I continue to do events and meet people, I realize that the reach of Theblondemisfit and my work in public speaking is reaching more than I thought! God has truly been good, and it's only looking like 2017 is going to be bigger and brighter!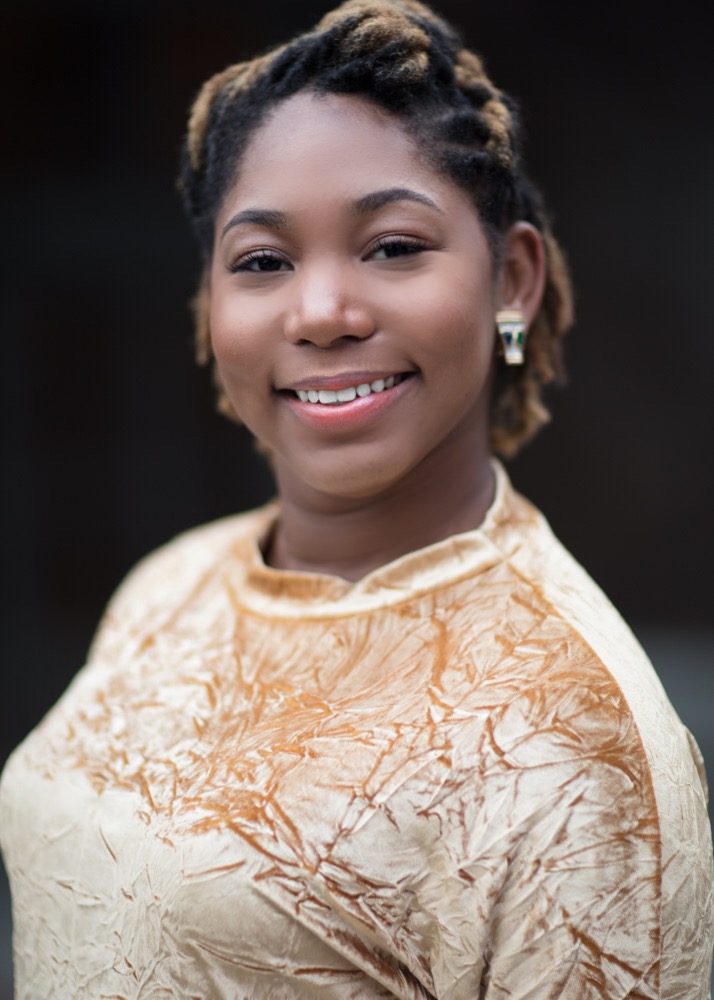 When you work really hard for things, you're not always looking for a pat on the back or someone to praise you up. The work in itself is rewarding enough, but sometimes you may have a "But am I actually doing something?" moment. It's during THOSE times that a simple "YASSS QUEEN" or "GIRL, you're doing it!" makes all the difference. Sitting on the recent #Blackgirlmagic panel by No Lies Told Then not only confirmed for me that Theblondemisfit is (slowly) carving out a space for women to thrive, but that others are noticing the work. The hours, investments, and money involved in something often gets overlooked. I will say, much of 2016 has taught me to stop and smell the roses.
I'm not interested in being perfect, I'm interested in being Jamé.
I love the photos that capture me at my silliest, momentous spots in time. I've learned to live in my moment right now and bask in every blessing coming my way.
I'm not an inpatient person, but I do sometimes have "microwave" syndrome– wanting something RIGHT when I want it. I've had to learn that the journey to becoming a public speaker, director, editor, or WHATEVER it is that I want is worth waiting on. In the meantime, enjoy the process to getting there. Whatever it is you're after, remember good things take time. Great things take a lot more.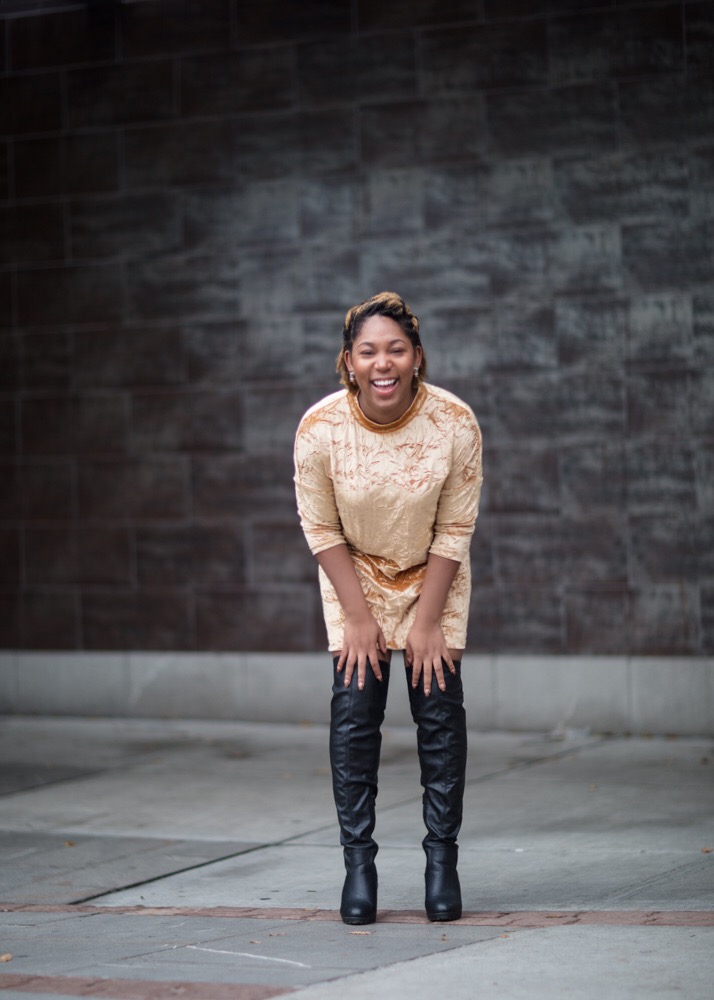 With that said, there's a lot more happening over here VERY soon, so be sure to stay tuned as we continue to roll out great news, contributions and talk to you guys about what's in store for 2017! Oh, and be sure to follow me on IG: @theblondemisfit.
All my fab images are from Marta McAdams!