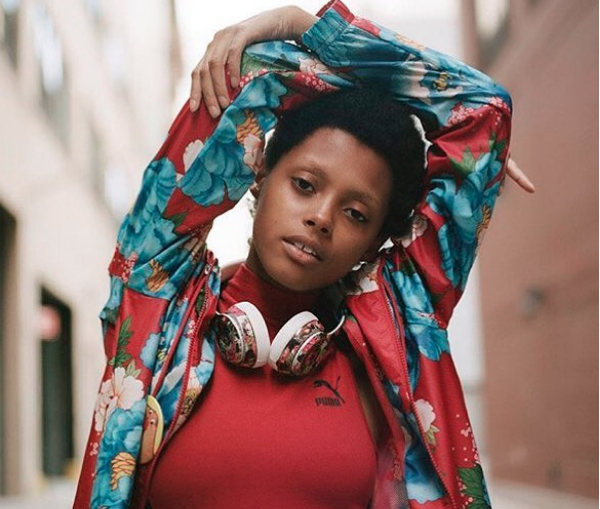 During NYFW, we saw a slight increase in diversity and inclusivity on and off the catwalk. While the numbers proved to be a bit more supportive of the work we do as we continue to push for inclusivity, it seems that there are still components of our culture that are not so easily solvable.
During Paris Fashion Week, model Londone Myers posted a video on her Instagram while backstage, suggesting that she was being ignored by the show's hairstylists due to her hair texture.
Her IG caption read:
"I don't need special treatment from anyone. What I need is for hairstylists to learn how to do black hair. I'm so tired of people avoiding doing my hair at shows. How dare you try to send me down the runway with a linty busted afro. We all know if you tried that on a white model you'd be #canceled. If one doesn't stand we all fall. If it isn't my fro it'll probably be yours." 
Now, I do find it a bit…disheartening, to say the least, that this conversation of people of color STILL not being able to have their hair properly styled and handled is still happening. Though I'm no expert, it would seem to me that if you are working with all hair types and textures, you should either 1) make sure that your team is equipped to handle all the needs, and 2) maybe employ someone who knows how to work with it. Now, I'm not saying black women are the only people who know how to work with other black women's hair textures, but what I AM saying is most non-POC are not being properly trained on how to care for courser, thicker hair types.
And while there are other models such as Chanel Iman, Jourdan Dunn, Naomi Campbell, Leomie Anderson, Duckie Thot, and more that grace our runways, NONE of this is working out if we're not still receiving support on the backend for our models. Employ black makeup artists. Employ black hairstylists. Employ black nail techs, aestheticians, and directors.
The call for diversity is more than just what we see down the runway. It's a lifestyle we should all work to adopt. Our hair is not a "speciality" skill, we are entitled to care like everyone else.