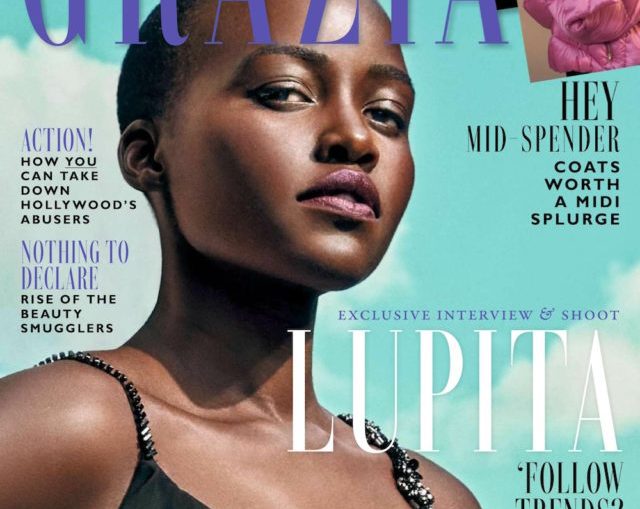 One would think after Solange Knowles took to her Instagram and told us to "not touch her hair" after it was reported that the Evening Star had photoshopped her tresses, no other large brand would find it acceptable to touch someone's hair. Yet, we have another case where Grazia UK's touched and photoshopped the coils of none other than Lupita Nyong'o.
The spread, done for their November issue, featured the beautiful Mexican-Kenyan actress in a variety of looks, poses and ensembles. Undeniably, she looked gorgeous. However, Nyong'o took to her Instagram, posting a caption of politeness while quickly bringing attention to the fact tat Grazia Uk had "edited out and smoothed" her hair:
Hairstylist Vernon Francois, the mastermind behind Lupita's look for the shoot, reposted the photo on his Instagram, adding that "it's time to celebrate the beauty of texture hair in all its glory. It's imperative to have honest depictions of the vivacity of textured hair in the media so that we can embrace the reality that there is no one standard of beauty." I couldn't believe that one would have thought to touch someone's hair, especially if they invited them to be on the cover. And what's wrong with wild, carefree, black girl hair? There is a difference between cleaning up some flyaways and changing the entire spectrum of a woman's hair. While I'm extremely disappointed with the work of Grazia UK, I am so proud of Lupita and other women of color who are using their platforms to SPEAK OUT.
If there's anything to be learned, it's to speak with your chest and not only defend yourself but the safety and sacredness of your culture. What do you guys think?