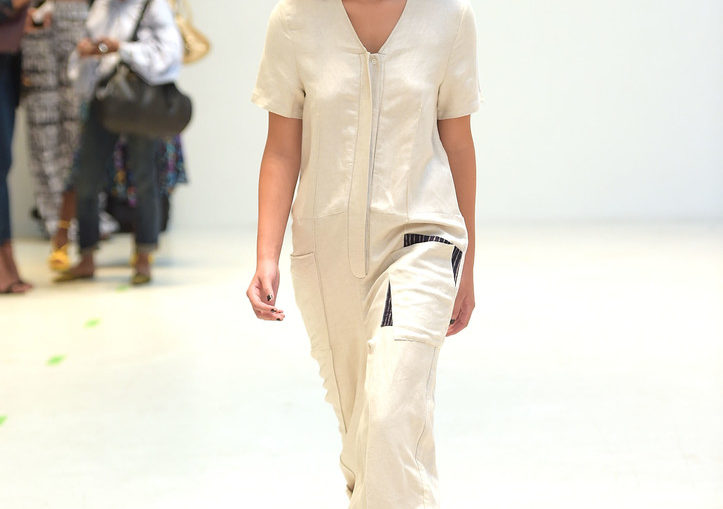 As NYFW comes to a close, I hope you guys have noticed that I am a proponent and a fan of #BlackGirlMagic, and that's EXACTLY what I got from Maki Oh's S/S 218 collection.
Since her 2016 debut at NYFW, Nigerian designer Maki Osakwe of Maki Oh has presented her collections with black women as her main demographic of interest. The Lagos-based designer has returned to New York Fashion Week countless times, making a name not just as one of Africa's most celebrated designers, but one of New York's most upcoming. Her fusions of Nigerian and Western aesthetics is one of mastery that few other designers (especially one's at NYFW) have mastered, yet she does it with such grace that we are never left questioning her skills and gifts.
Each model came down the runway with seven gold bobby pins, giving us a new way in which to view #BlackGirlMagic and #GoldGoddesses. Checking out the makeup backstage, it seemed that ombré lips were the style of choice, contrived and executed by makeup artist Tia Hebron. There was also a lot of Bobbi Brown products in the building: lip pencils, lipsticks, and the liquid highlighter that's set to make its inaugural appearance next spring.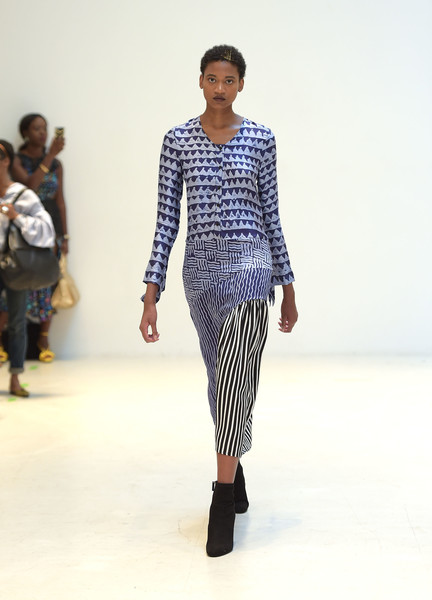 Down the runway, we saw colorful stripped prints paired with classic and timeless statements, nudes paired with rich shades of blues, pinks, and purples. Models cascaded down the runway, boasting the ultimate levels of #BlackGirlMagic by representing all shades, hues, and people. Needless to say, we know EXACTLY who Oh caters to.
In each piece, one can see how her Nigerian roots seamlessly blended through the fabric, rocking thigh-high slit dresses, see through mesh dresses and cut off-the-shoulder detailed frocks.
Shoes ranged from mules to pumps to all gamuts of nudes and blacks. Needless to say, any shoe could be worn a number of ways. Jeans also were sported down the runway, offering a fresh Western feel in the ways of chicness, reminding us all that suave style doesn't always have to be the most fancy.
I absolutely loved this collection and believe it blended two worlds simultaneously while offering enough for any woman to step out on the town and feel crisp, clean, and polished. No matter where she goes, she's properly represented by a brand that's by and for women of color. Aren't the models absolutely gorgeous? This is what an embracement of the African Diaspora looks like, in all its shades and tones.
Check out a few more photos below:
So, what do you think of Maki Oh's latest collection?