I have loved Michelle Lee since NYLON days. From the time I started my journalistic career, I spotlighted women who inspired me– women who, in some way or another, fearlessly charged ME to be a better writer and advocate for what I believed in. Never having had a mentor, I depended on these women, (many whom I've never met), to guide me and share their stories of how they crawled to the top. One of these women is Michelle Lee, now the Editor-in-Chief of Allure. News flash: Ms. Lee is NOT an African-American woman. Yet, I don't necessarily believe that your "mentor" or person who inspires you always has to look like you. The idea of separation simply by race has long divided people of color from working together, so that we ALL have a positive and fair portrayal in the work we do and the lives we touch. At the end of the day, I have fought to become a "scrappy" journalist myself; for oh so long (and even now), I still feel like the underdog who has to work harder. I looked at my strange background in social media, marketing, analytics, publishing, and video as too scattered, never as a tool for upward mobility. Seeing a reflection of that in Michelle Lee and the work she does has not only inspired me, but should also inspire you.
I had the pleasure of chatting with Ms. Lee on her humble beings, how she's rebranded the Allure brand, and how she's spearheading the charge for diversity. Enjoy!
 How did you get started in the fashion/beauty industry? What did you study in school, and did it prepare you for what you do today?
I had a somewhat unconventional college experience. During my last two years of school, I moved all of my classes to be at night and I worked full-time during the day, first as a reporter at a tech business newspaper. By my senior year, I was working as a staff writer at a weekly newspaper in Florida called The Weekly Planet, writing features and cover stories. I was doing a lot of in-the-field reporting and was naively fearless, reporting on law enforcement in drug-infested neighborhoods (shhh…don't tell my parents) and other local issues.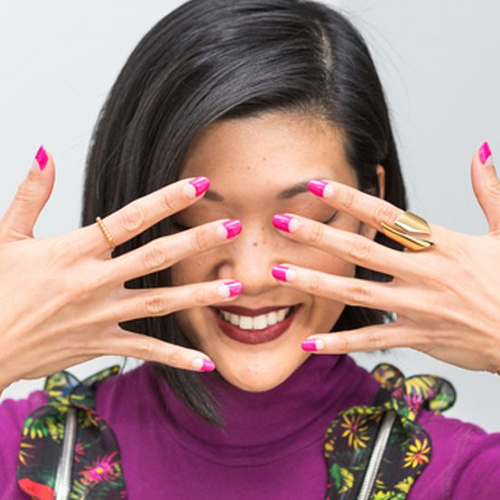 My first cover story was about a guy named Petr Taborsky, the first person in the U.S. to be prosecuted for stealing intellectual property. He was a chemistry student at the University of South Florida, invented something while he was there, and wanted to claim it as his own while the university said that anything created in its labs was its property. In a nutshell, the dispute escalated to an insane degree, to the point that he went to prison because he truly believed he was right and wouldn't drop it. I reported the hell out of that story. I was even there at his parents' house the day he was released from prison and got the first interview with him.
One of my journalism professors saw the story and suggested I apply for the American Society of Magazine Editors (ASME) internship program. Every year, ASME chose a small group of students from around the country to participate and spend the summer in New York, working for one of their dream magazines. In the application, you had to list your top three choices. Out of the list of participating brands, Glamour was my top choice—and I got it. I realized how big a deal it was after I came up to New York because many of my fellow interns were from Ivy League schools.
I'm glad I got my degree in magazine journalism, but I always tell students: don't rely entirely on school. I truly believe that my work experience during college prepared me for "the real world" and gave me a huge leg up when I finally moved to New York.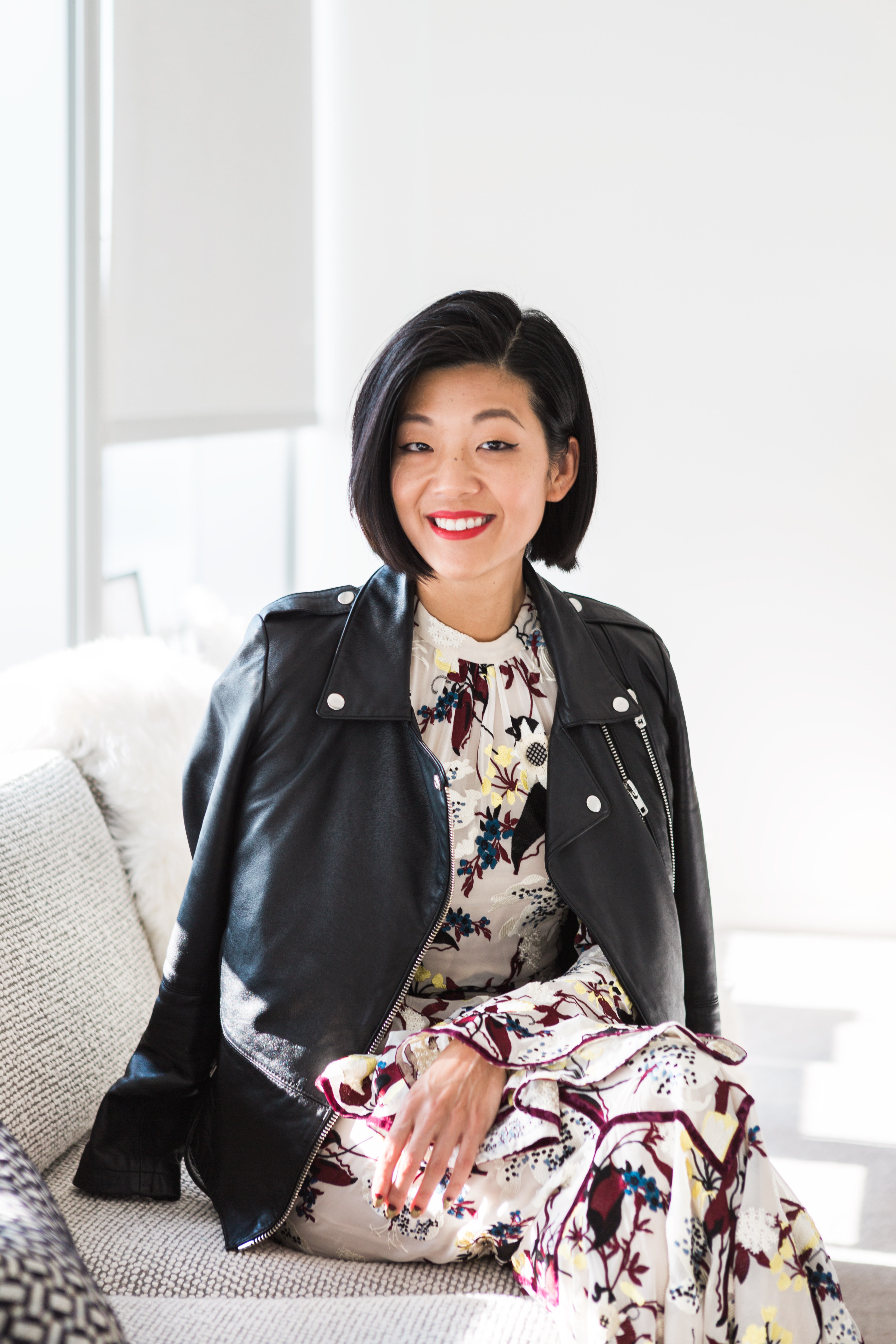 Walk us through your career. What steps did you take, where did you work, and how did you end up at Allure? Did you have a 'conventional' path or did you start off elsewhere and somehow make it back to this industry and these topics?
I've taken an unconventional path, although my career has come full circle back to Condé Nast. Looking back, I always felt like an underdog, which turned out to be a great asset, because it meant that I had to work twice as hard. If there was one quality that's led to my success it's that I'm SCRAPPY. When I moved to New York, I had a strong focus on beauty and fashion but I very consciously wanted to get experience in a lot of different areas. My first full-time job was as an assistant at Parenting magazine, where I edited the children's health and entertainment sections. I also assisted the beauty editor and four other editors, so I got experience with many topics. As a 21-year-old with no kids, it wasn't my dream job at the time but I learned so much in that role. My biggest takeaway was learning how to read and understand medical journals, which was one of my main duties. That skill still comes in handy today, since we deal with a lot of science at Allure.
After getting my boss's approval, I started freelance writing in my spare time for non-competing magazines, mostly men's publications like Men's Health, GQ, and Maxim.
Through the years, I've written about extreme sports, celebrities, tech, business, cars, health/fitness, politics, race, and more, and have been published in Elle, Marie Claire, Paper, Lucky, Women's Health, Cosmo, and more. I've worked at a lot of great brands like Mademoiselle, then I was on the launch teams of CosmoGIRL and Us Weekly and came back to Glamour years later as a senior editor. After spending the early part of my career in print, I threw myself fully into digital and social. If I don't know how to do something, it's very much part of my personality that I'll teach myself. At some point, it bothered me that I didn't know HTML and SEO, so I taught myself. I left the print world and went totally digital and then launched a branded content agency with several partners. It was during that time that I full immersed myself in learning. I taught myself UX and UI design, CSS, video editing, photography, so many things. It was one of the most important times in my life because it made me remember how much I love learning and rolling up my sleeves and getting creative. Now, I always tell people that one of the secrets to success is staying hungry and learning for the rest of your life. And I think learning those skills has made me a better editor. Not that I'll ever become a web designer, but I can now communicate what I want better with our designers and dev teams. I don't know many other editors who have a deep knowledge of product, and I think that's a shame! It really helped me during the relaunch of allure.com last year. We completely demolished the old site and started from scratch to figure out as a team what would make the ultimate beauty experience for users.
Most recently before Allure, I held a dual role of Editor in Chief and Chief Marketing Officer at NYLON. In addition to overseeing all editorial, I was also in charge of branded content and launched NYLON Studio. It was a fun, incredibly creative place to work, but then Allure came calling and it was an absolute dream position.
Since coming to Allure, what have been some of the big changes you've implemented or experimented on?
When I started, Allure had a lot of great things going for it. My big goal, though, was to refresh its message on every platform, to focus on being more culturally relevant and to examine what modern beauty even is today. To me, beauty is incredibly diverse and it's intertwined with personal identity, so we've had great success in showcasing that.
Allure had been slow to the game when it came to digital, video, and social media. I'm also a big fan of being real. I do think that fashion and beauty media should have an element of aspiration and inspiration but, as a brand, I'd say the Allure voice tells you like it is.
Video has been a major priority for us. We've had some incredible hits recently, especially with a series Dispelling Beauty Myths, in which women tell their raw, emotional stories about their personal relationships with beauty. We all love watching tutorials but I'm especially proud that our video programming goes beyond products and how-tos and gets to the heart of what beauty actually stands for.
I'm also very excited about incorporating technology into everything we do. We launched an augmented reality app in December so readers could make magazine pages come to life and could take a selfie with our cover star Gigi Hadid. And we're growing other arms of our business like our monthly sample box, the Allure Beauty Box, and our cool web-based sampling program that's in beta right now, called our Try It program.
Many people associate Allure with 'beauty', however you've worked to build the name to also include other verticals.  How do you work out when a brand goes through a "rebranding" of sorts? What is the role of EIC in that discussion?
When some people think "beauty," they think about lipstick and mascara. Products and trends are absolutely a big part of our world but I think of beauty as anything related to appearance. Unpack that concept and you'll see that it opens up a huge world. Beauty is so intertwined with race, gender identity, body image, wellness, style, and more. It's a really rich world that I'm so excited to explore more.
I have an amazing team—seriously, the dream team—and I like to empower people to do their best work and come up with great new, innovative, ambitious ideas. These days, the EIC can be pulled in a million different directions. So my goal at the beginning of 2017 was to focus my attention on the areas that will really move the needle and to not sweat the small stuff.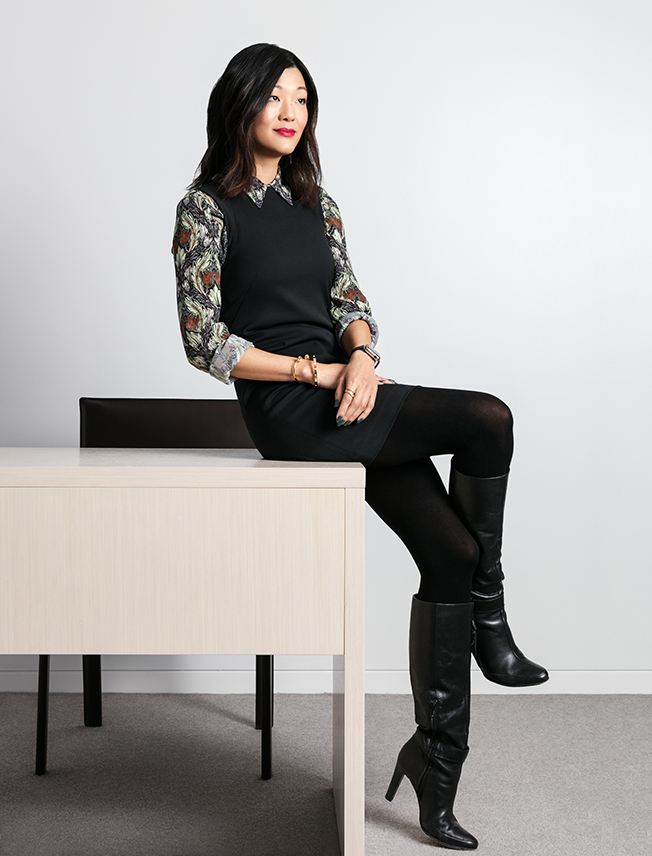 What are some of the biggest misconceptions people have about being an Editor-in-Chief? What are some of the nitty gritty details about your role that most wouldn't expect?
The biggest misconception is that it's all glamorous. Don't get me wrong, we have our moments, like Fashion Month and I get to go to the occasional gala. But most of my time is spent in meetings or at my computer. Many people outside of media really don't understand what an EIC does. I've had people ask me before if my job is fixing commas and periods. I usually explain that I'm like the director of a movie—I direct the overall vision while managing a talented team to create an exciting, engaging product.
Nowadays, the publishing industry is a lot of digital married to print. How do you juggle those two separately but still with attention?
It's about priorities. I can't possibly obsess over every caption in the magazine–it's not a wise use of my time. I very much follow the 80/20 rule now, and understand that 20 percent of my activities account for 80 percent of the results. Also, it's absolutely vital to have a team you trust. It's impossible to micromanage when there are so many irons in the fires so you have to have the right team around you and empower them to do great things.
I'm an editor who's truly excited by the digital world. I love talking about UX and UI, new products, and cool multimedia projects. We've changed the entire way we work at Allure so that no idea is flat. We're constantly thinking about how concepts can live on multiple platforms.
The industry still has a long way to go when it comes to diversity. How do you help promote diversity in the industry, at Allure, and in the discussion of beauty?
Well, you and I talked about this on Instagram! Listen, diversity isn't just a trend. It worries me a little. In the same way that Brazilian models were the hot new thing and then Korean models…there are some people who may view diversity as a passing fad. As an editor, a woman of color, a mother, and a human, I feel a responsibility to showcase a wide range of what's beautiful. It's who we are in this country and who we are in the world. Only showing a narrow sliver of beauty and creating an unattainable ideal doesn't help anyone.
But it's ongoing. We have to get away from tokenism. Our April cover featured three gorgeous brown-skinned models—Dilone, Imaan, and Aamito—with the line The Beauty of Diversity. Inside, we talked to 41 women of color about racism, colorism, diversity, and representation. The response to the cover was amazing. I've had so many people writing to me, saying that they were in tears when they saw it because they finally felt like they were being represented in the mainstream media. But it's not a one-time thing. And I think that's what's important. We can't just do a diversity cover once a year and pat ourselves on the backs and be done with it. It has to be part of almost every decision we make.
(ED NOTE: Since this interview, Allure has also put out a cover with the undeniably beautiful Zoe Kravitz, and the recent feature of Halima Aden, a hijabi model breaking all beauty norms. So Lee and her team talk the talk and walk the walk.)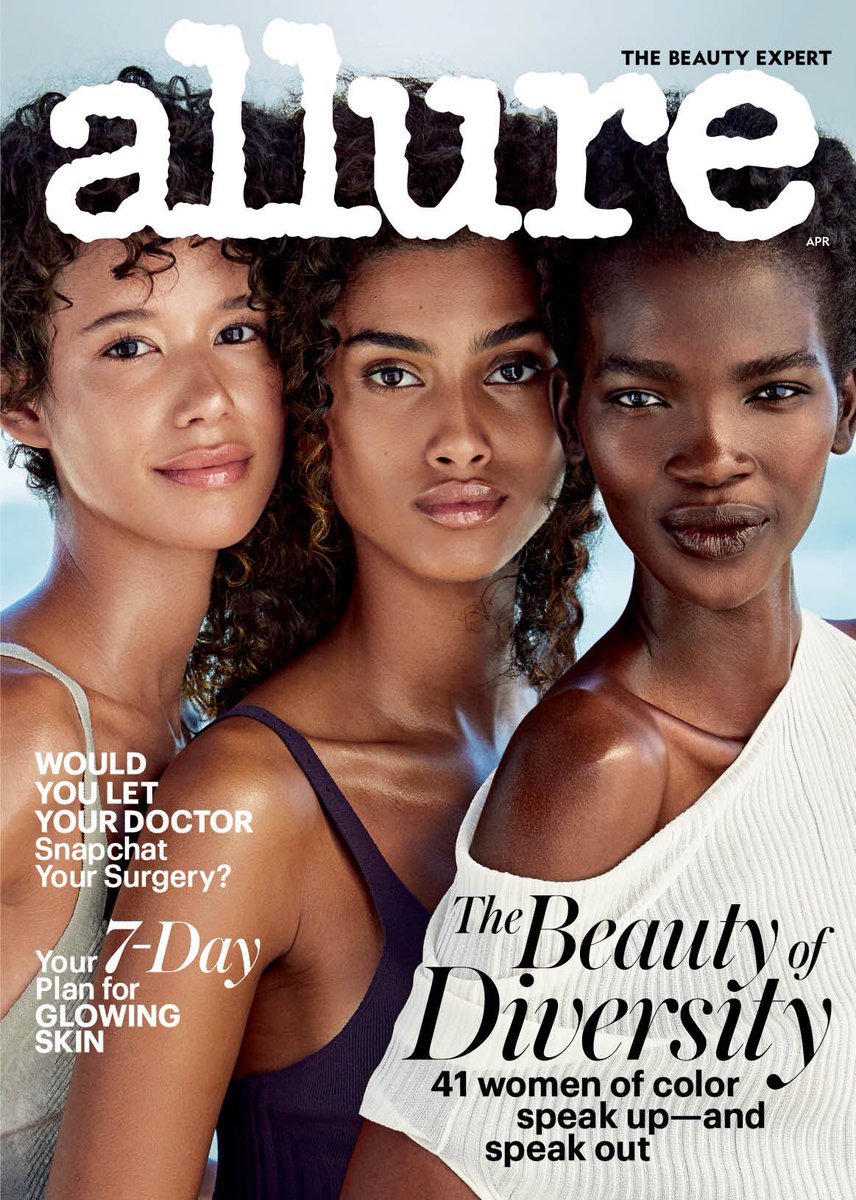 What's the best career advice you've ever received? The worst?
The best career advice was when I was an assistant dealing with an angry phone call. I made a huge mistake and said to the person, "Can you just be quiet?", which needless to say did NOT go over well. I was young and didn't know any better. One of the editors overheard and after I hung up, gave me some advice that stuck with me: she said, when someone is upset, they sometimes just want to vent. They'll eventually tire themselves out. If you interrupt too quickly, it'll just escalate. It seems like such an odd piece of advice to stick but I've really used that tactic a lot in life. I even apply it to how I deal with upset people on Twitter now. Ultimately, everyone just wants to be heard.
I usually try to reply to angry people on Twitter—not trolls, but people in our audience who are genuinely upset about something. The comment we've gotten a few times recently has been "stick to beauty products" when we cover anything political. I had a woman write a very angry tweet saying something like "stick to beauty products–you're ruining Allure by talking about politics. I get enough of that in my feed." So I tweeted back to her very respectfully explaining why I believe politics DO relate to beauty—that beauty is all about your appearance: it's gender, race and ethnicity, ageism, body positivity, so many things. Long story short, she was very angry at first but I stayed genuinely curious and respectful the whole time. By the end of it, she deleted all of her previous tweets and sent me a thank you! I don't think she imagined that a real person, let alone the editor in chief, would hear her out and have a conversation with her.
The worst advice would be anyone telling you to stay somewhere just for a paycheck. I'm a strong believer that you have to enjoy what you're doing and feel like you're making an impact. Otherwise, a job that's only done for money can become pretty soul-sucking.
What advice would you give to someone wanting to get into the beauty industry, and the person wanting to one day be an Editor-in-Chief?
My advice would be to write a lot and write for a lot of different outlets. Also, be a multi-layered creative person, someone who knows a bit about photography, design, science, technology. All of these things will help you in the future. And my biggest advice is to learn about business and marketing. As editors, we often get on a track journalism school and then work our ways up through the ranks as "words" people. But then, somewhere along the way, you're thrown into management roles, and then dealing with budgets. If you've never dealt with business before, the terminology can even be confusing. So start out reading about business and technology when you're just starting out and you'll have an amazing foundation of knowledge by the time you're reading to move up in the world.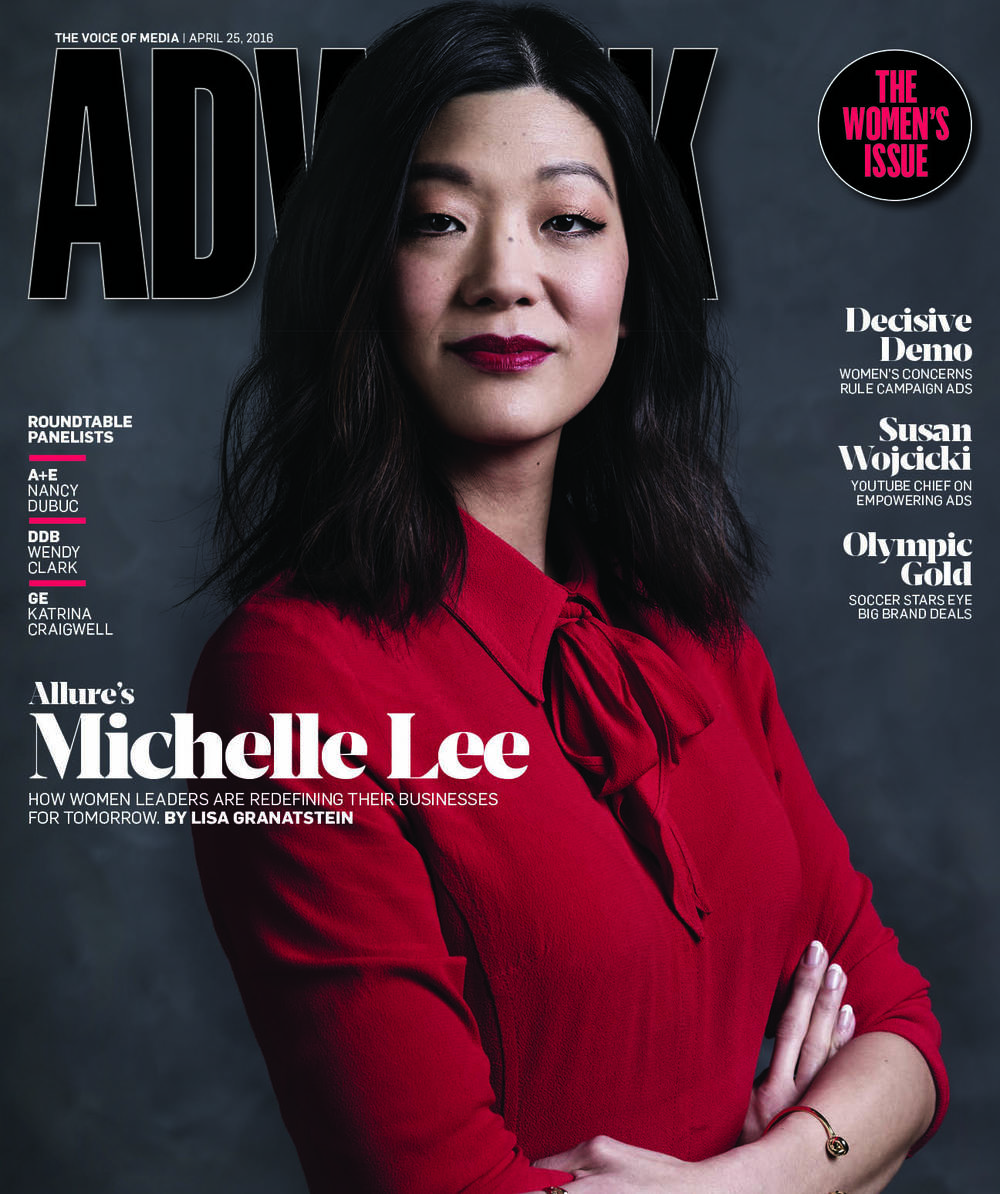 Since you first started out, how has the industry changed? What do you hope to see?
The industry has changed so much–it's really not the same at all! The Internet changed everything—the pace, the priorities, the access that an audience has to the editors. And the beauty world has changed enormously, too. There are so many more products and brands and influencers, and it's all become a bit confusing to the audience. I've always viewed Allure as the brand that helps cut through the noise. I think there's even more of a need for real expertise in this day and age.
Of course, I must ask. What are your favorite beauty products at the moment, and your makeup must-haves?
How much time do you have? Haha. Let's see….for skin care, I love Environ products. They're a brand from South Africa that's beloved by a lot of professionals. Their Intensive Revival Masque is next level. I also got turned onto the double-cleanse last year and I'm a devotee now. I start off with Tatcha Cleansing Oil to remove makeup. It's genius.
Anyone who knows me knows that my go-to makeup look is winged eyeliner every day. My two current favorites are Kat Von D Tattoo Eyeliner and Tarte's Tarteist liner. They're both great for different reasons. I'm also a nail art fanatic. Deborah Lippman gel top coat is like magic. I try so many products every day, and even though I love some expensive ones, I'm pretty equal opportunity when it comes to other things. My favorite mascara, for example, is Maybelline The Falsies Flared waterproof mascara. But I'm a big believer that mascara in particular is very personal. What works for my short, straight lashes isn't necessarily great for someone with long, naturally curled ones.
Anything else you'd like to add?
For all of the young editors who are reading this, remember: it's a challenging but important time for you to be working in media. Do things with integrity and you can help change the world!