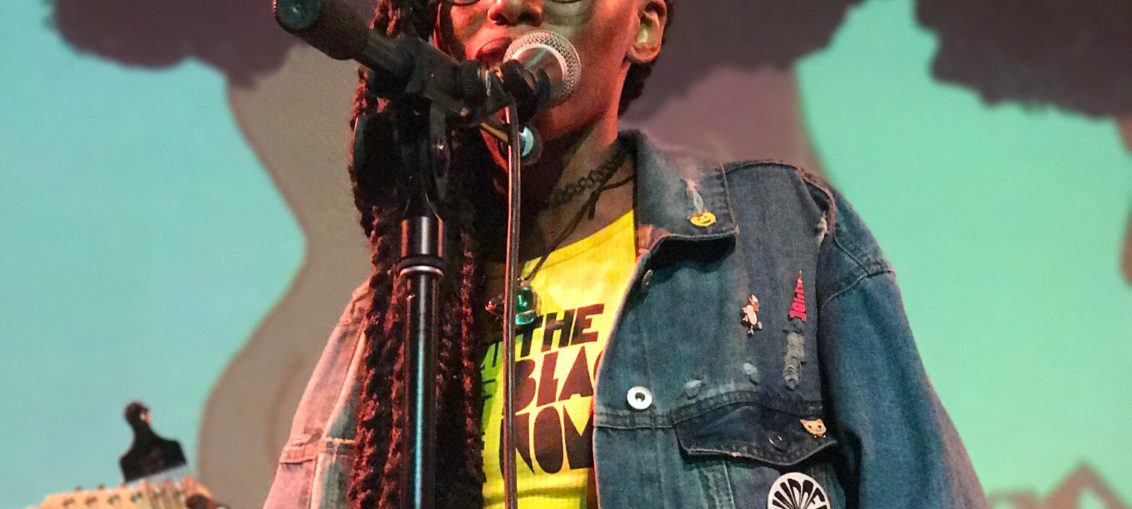 Felisha George may be the next Cardi B. Mixed with Stokely Carmicheal, that is.
The New Jersey native is not only an activational lyricist, but a rapper helping bring unification and empowerment to marginalized groups in her community. Bold? Definitely. Different? Of course. Necessary? More than perhaps any of us really know.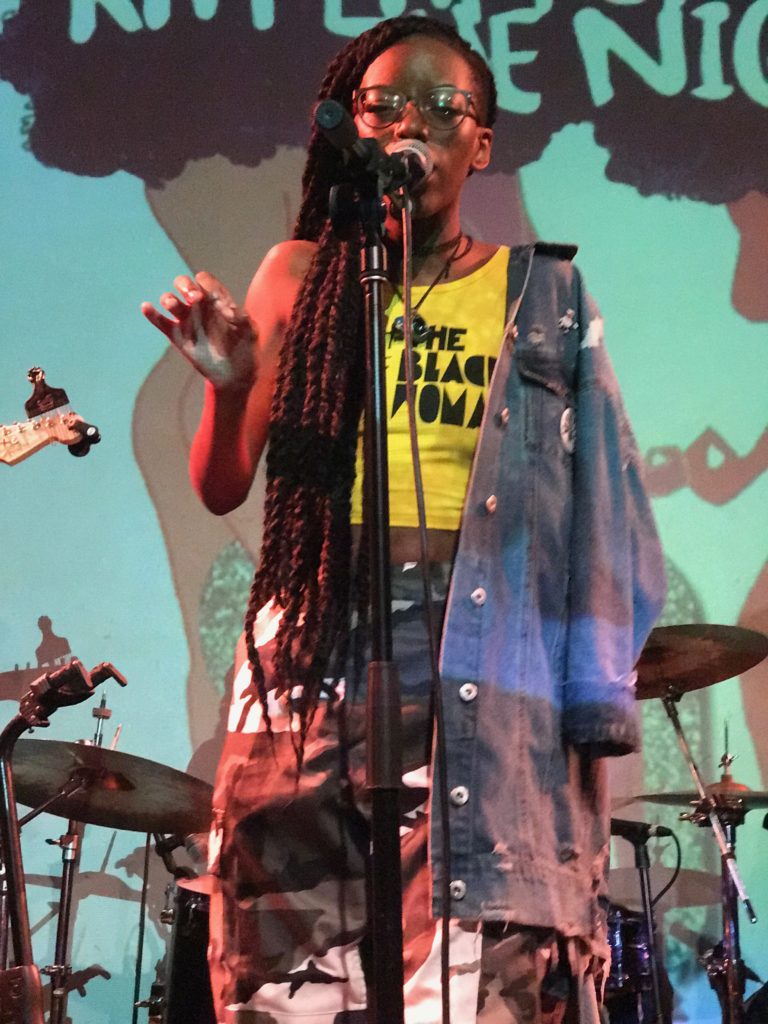 "I started taking my music seriously about a year and a half ago when I realized that it was capable of reaching people and touching them emotionally," the rapper told TheBlondeMisfit. "I think it's one thing for people to just enjoy the sounds, but when it affects their life, opens their eyes, and makes them appreciate them self more, the reward is so much bigger."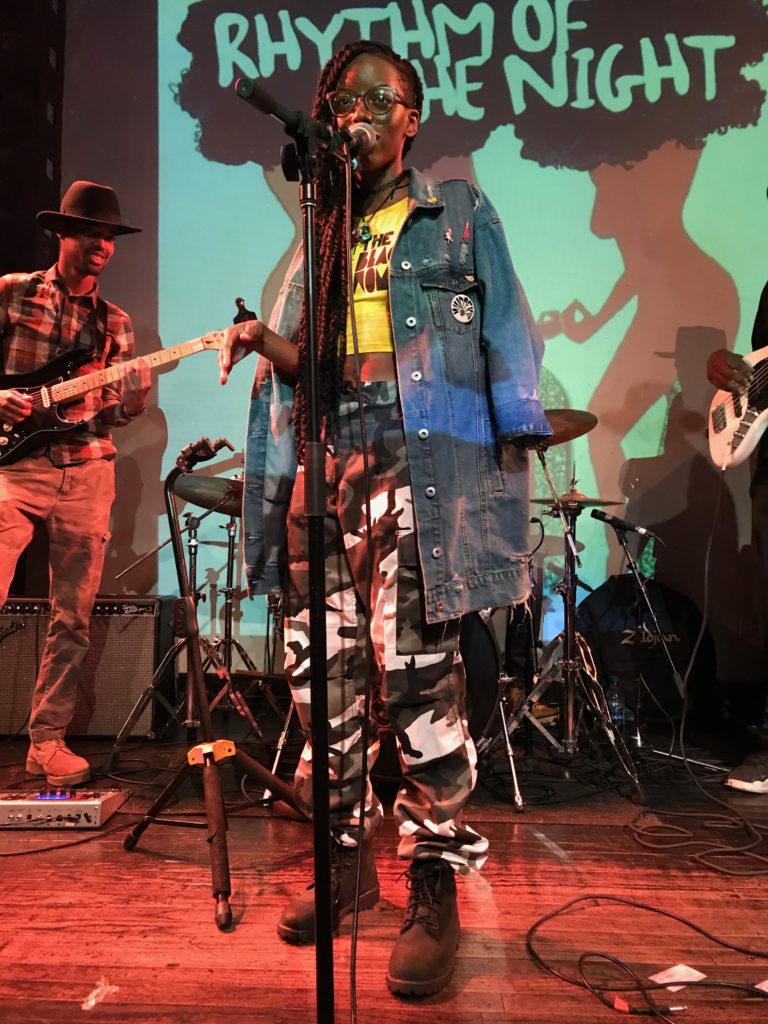 While the vivacious words and powerful accouterments of George's style is far from replication, the unavoidable comparison of her gift to other female rappers grows unceasing. For this writer's own curiosity, it raises a question of why society compares female rappers, while leaving male rappers to share in the spotlight (the natural pitting of women against each other even through comparison). With early influencers such as Lauryn Hill who laid down the ground work to modern-day acts such as Cardi B, Remy Ma, and Nicki Minaj, one could be left wondering what does this young twenty-something have to bring. "I'm very different from other artists because of my passion for change," said George. "For me, it's not so much about the music but about the message. My passion for change only grows stronger which always increases the meaning in the music and the delivery."
In a time of civil, political and social unrest, it's that increased passion for change that pushes George to not become another 'statistic' in the rap game, but someone whose leaving a lasting legacy. "A lot of artists just create music for the sound, or to tell a story they haven't necessarily lived, while I make music for others to feel. Whether they go through what I'm speaking about or if they haven't, I make sure they're able to feel it.
"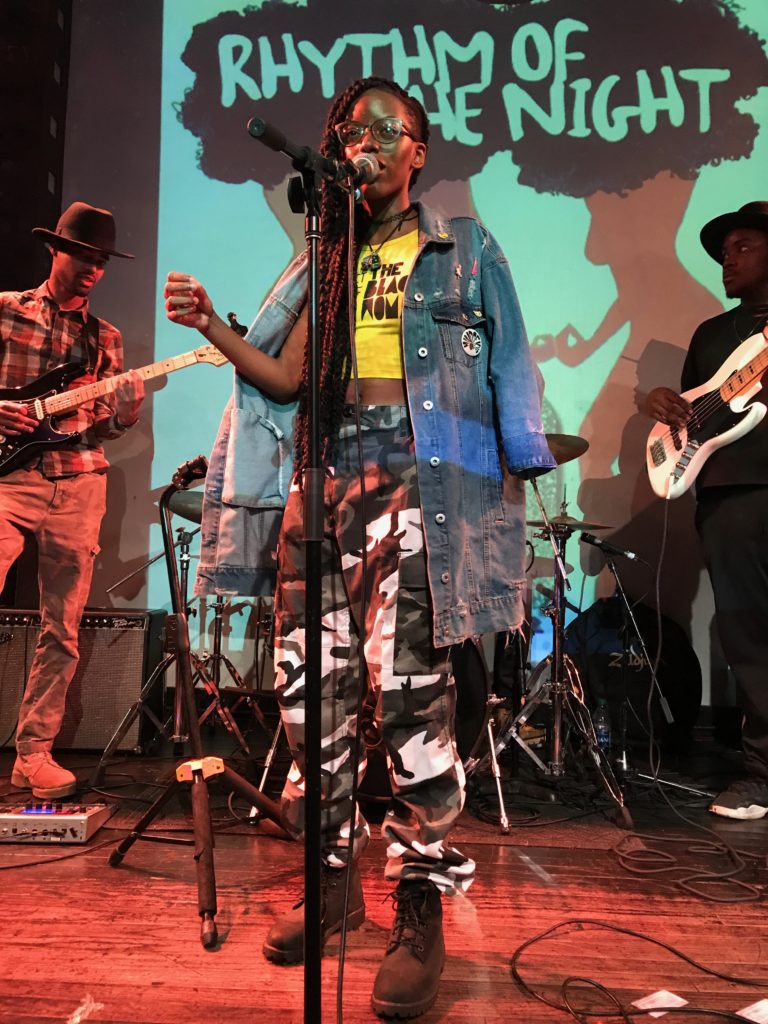 The first time TheBlondeMisfit met Felisha George, the reality of life and what it means to be a person of color in America radiated through her pores. Her smile is wide, eyes are bright and mind is sharp– however battle wounds of resiliency that we all inherently carry as people of color oozed from her spirit and soul as she performed. Words on police brutality, mental health, race wars, socioeconomic disparity and more are frequent topics for the trailblazer, who self-describingly calls herself a misfit.
"I honestly don't give a damn about what isn't for me and who isn't for me on my road to success. Tunnel vision is key. This industry comes with a lot of people who are extremely opinionated, who think that music with a message is played out and I honestly mute all of those people and their energy," she told TheBlondeMisfit. "I reach people the best way that I can and I do it my way. I'll never conform to society's music today nor will I ever sign a deal that puts a timeframe on what I'm able to do for the world. I trust in myself and my path enough to know that God will always put me where I need to be when I need to be there. For me, it's about running myself as an artist as I would run a business, I have to be a boss."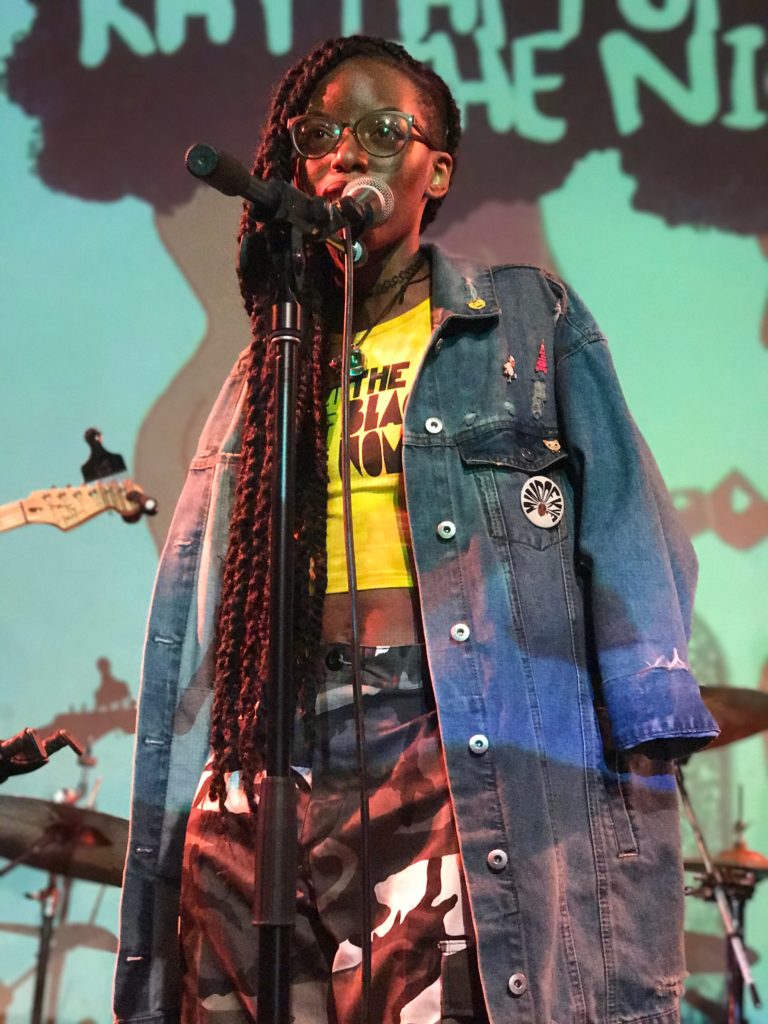 The lyrical prodigy and #girlboss humbly expresses the desire to make music for others to feel figuratively, however patrons from all over consistently join George in her latest stops–desiring the physical feels of old-school night clubs, spoken word lounges, and 90s vibes all over again. With her recent performance at SOB's in New York City, the music aficionado's certainly put a red dot on her face and brand. "My SOB's show was my first show in a major venue. I've done Hot 97 Shows and Cyphers but this one was special for me because I've seen a few people that I idolize on the SOB's stage and now that I can add myself to that list is an amazing feeling," she said. "Just a few years back, I saw my favorite female rappers such as Sonyae Elise and Tish Hyman hit the stage and I knew I wanted to one day do the same. I just had no clue it would be this soon. The entire experience is just extremely humbling because when you put in the work, it's impossible to be denied. I worked really hard to get to the point I'm at and I'm just thankful that it's paying off and I'm able to give myself to an audience the way that I do."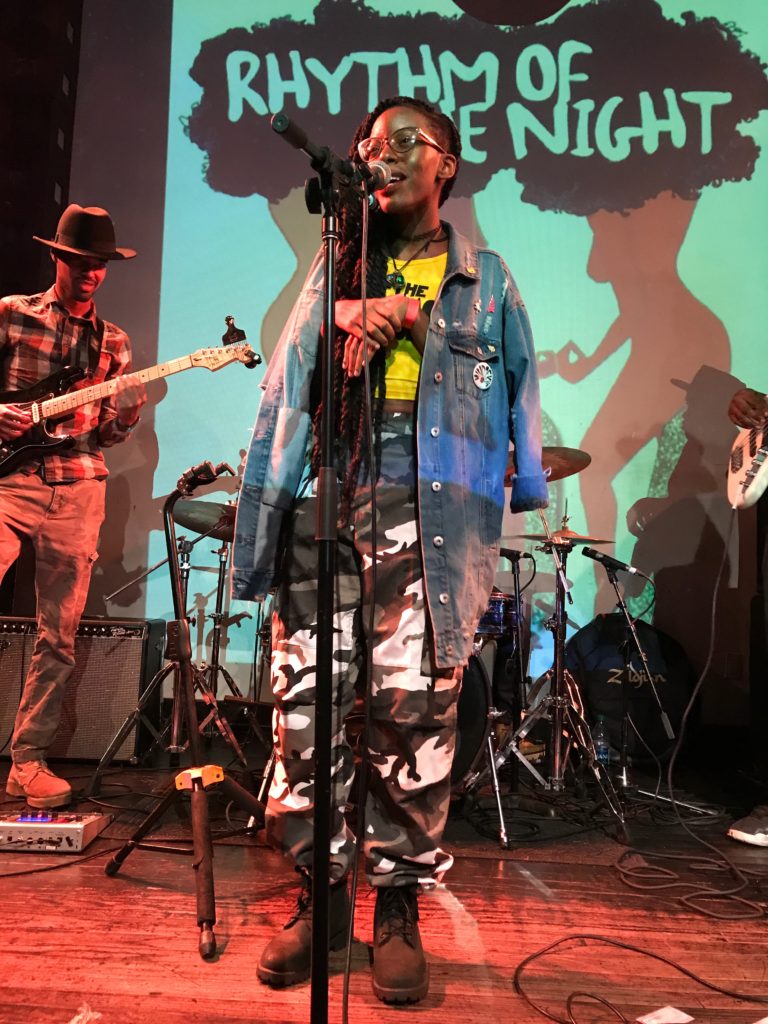 With the stamp of approval from some of hip-hop's heaviest influencers, tastemakers and trendsetters, Felisha George is certainly on her way to stardom, however, before you ask her what's next, she's prescribed to live in the moment for now. "What's next for me is to live. To create useful and important music I have to experience life, love, tragedy, and all other emotions. I give myself time to create because it isn't easy and it's always better when you take your time."
And for new music? "I plan on dropping an EP on my birthday this year December 19, entitled 'The Road to Resilience Us'. It'll touch on my struggles growing up, depression, oppression, violence in black communities and the need for justice in America. Most of the songs are completed and I'm honestly so excited to put them out into the world and let my words resonate with others. So many people go through these issues and my hope is to be of help without being present."