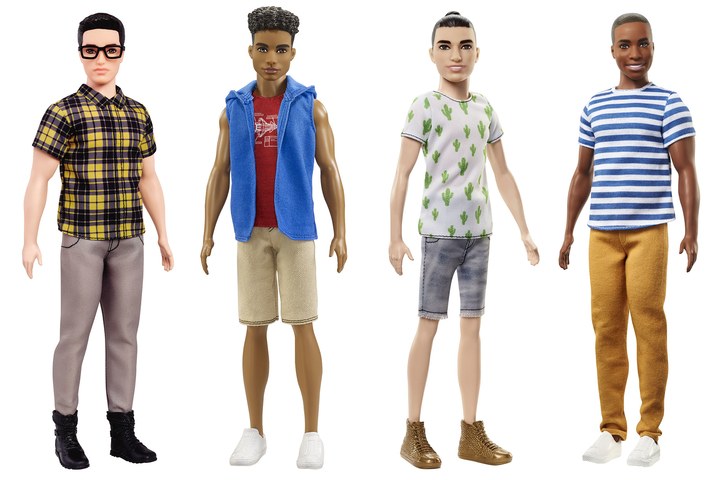 For years, Barbie exemplified a certain physical aesthetic that many tried to recreate. Though quite literally impossible, Barbie's tiny waist, large breast, 0% body fat, perfect hair and skin all showed young girls what they should "strive" to become. However, Barbie has recently gone through many changes herself: back in 2016, the parent company Mattel chose  to diversify the line to include Barbie's of different ethnic backgrounds, physical abilities and sizes, and walks of life. Yes, there was backlash about the categorization, however, the new Barbie was well-received overall to a spectrum of people who finally had a doll that somewhat looked like them.
Her long-time beau, Ken, is finally getting the same attention. I mean, how can Barbie evolve and change but her man stay the same?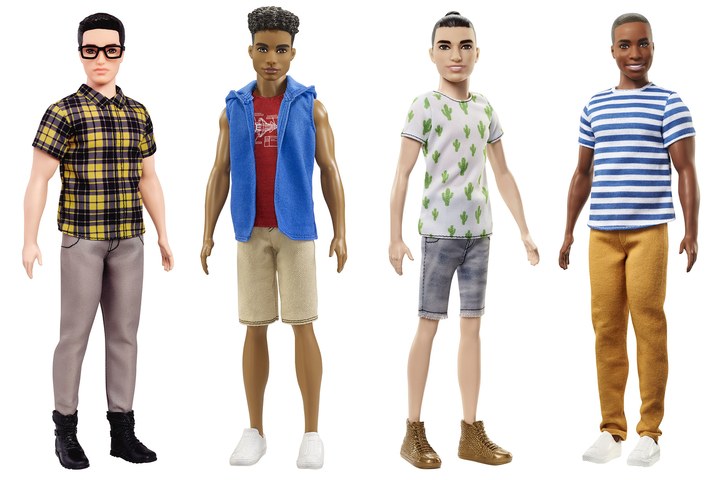 On Tuesday, Mattel introduced 15 new (and improved) Ken dolls as part of its Fashionistas line. The men come in seven skin tones, eight hair colors, and appear in three different body types. "By continuing to expand our product line, we are redefining what a Barbie or Ken doll looks like to this generation," Lisa McKnight, senior vice president and general manager at Mattel, said in a press release. "Evolving Ken was a natural evolution for the brand and allows girls to further personalize the role they want him to play in Barbie's world."
I'm so happy to see that Mattel is finally beginning to get with the program–people are not all thin, white supermodels. Now I won't lie: the Ken dolls are still pretty lackluster. They offer almost no variety outside of the stereotypical men I'd see at a DC bar. However, I'll give it to them for trying. Diversity needs to be celebrated, and children need to see themselves starting with the dolls they play with.