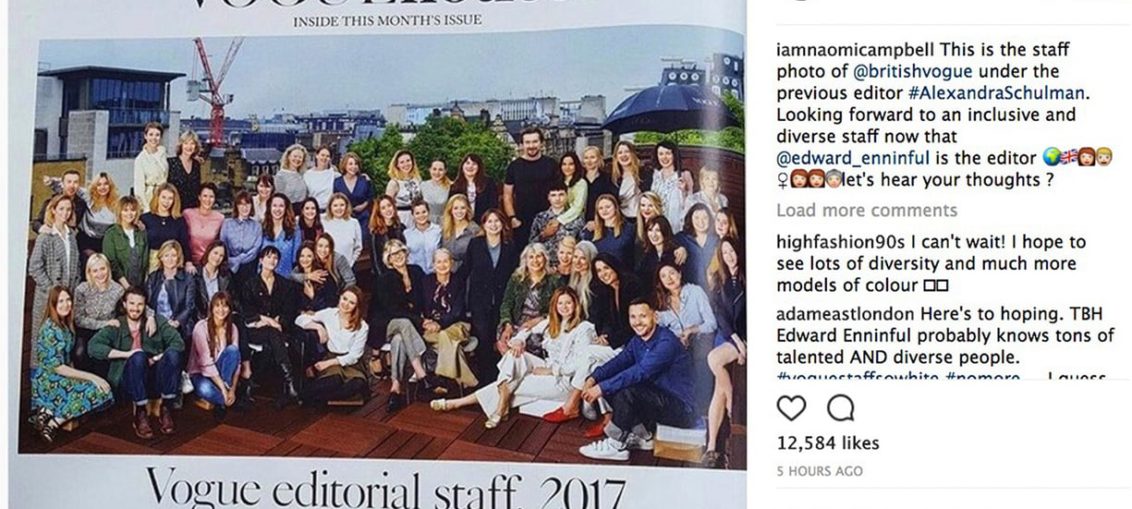 We all know about the world-famous supermodel, Naomi Campbell. Well, it seems Ms. Campbell is up to something else, including causing a necessary stir up at the British Vogue headquarters.
Posting a photo of the staff from the infamous fashion magazine on her Instagram, Campbell made it VERY clear that the lack of diversity in the photo was problematic. Campbell said: "This is the staff photo of @britishvogue under the previous editor #AlexandraSchulman," she wrote. "Looking forward to an inclusive and diverse staff now that @edward_enninful is the editor … let's hear your thoughts?"
Okay, let's rewind for a moment. As many of you know, BV has undergone some massive changes over the past year, including a new Editor-in-Chief, Edward Enninful. Previously at the helm was Alexandra Shulman, who rather randomly stepped down last year (which isn't really a thing people do in positions like Vogue).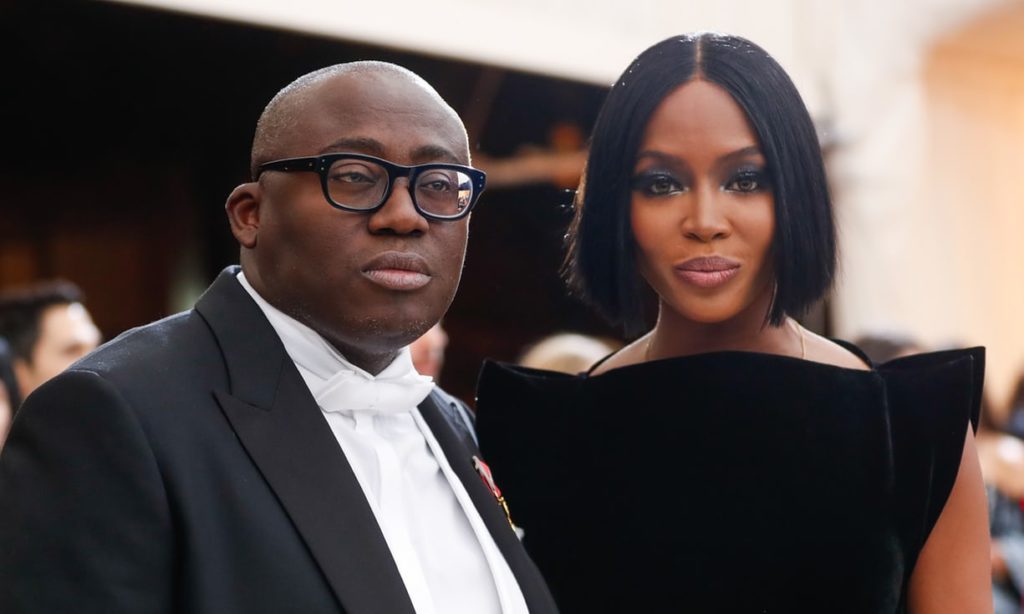 Although I've spoken of him before, Enninful is more than a fresh face to the established fashion publication. He's not only the first man to step into the position, but also the first non-white person to edit the influential magazine in its 100-year history. So as you can imagine, the outlook of what his ascendancy to this place could mean is important to a lot of people, including many such as myself who believe diversity in fashion can progress in the right direction. And Enninful is no new face to diversity, either: back in 2016, he directed and styled a campaign for Gap, which boasted models of different genders, races and ages all in white T-shirts. "In the casting I chose individuals [who] inspire me and represent the world – from actors to activists, models to athletes to performers," said Enninful. "A cast of varying genders, sexuality, religions, ages and backgrounds – to me this is the world we live in and the world we should see."
It's with that unsettlement of the lack of diversity in fashion that Campbell's words fell heavy over social media, and as you can imagine, promoted some serious outpouring.
One user said, "I didn't realise there was such a lack of diversity behind a revered British institution. That's quite shocking for 2017. Edward has his work cut out. Let's hope he modernises and together let's watch as profits grow as he makes the magazine inclusive to all colours." My first thought was, how doesn't one see the lack of diversity? Do you ever see a black editor having a say in BV politics, or someone representing a fashion brand and their skin isn't white? Nonetheless, Enninful's task is heavy.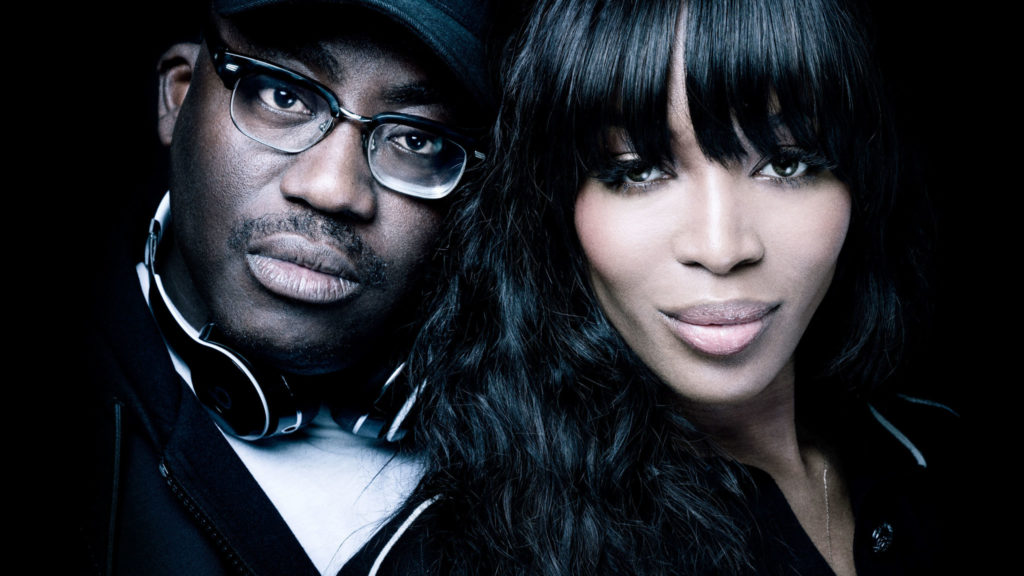 Another added, "Diversity and inclusive practices are a must especially in fashion … black and brown people's cultural influence in fashion are innumerable and should be reflected in every aspect of the industry." To which I say, YES. When we discuss appropriation, we can not negate the contributions of people of color. So if we can't deny people for their contributions, why should we deny them for their work and working in fashion?
Nonetheless, Enninful is wearing a heavy crown that hopefully promises to make "diversity" its newly found promise word. Hopefully, there will be a level of embracement for the people that not only work for and create the pages of Vogue, but that a suggestion like this can make other brands stop and understand that diversity starts with those CREATING.
While Edward is carrying the torch, each one of us has a responsibility to shed light on this issue and demand that it work to be a better tomorrow for all of us of all hues, shades, and gradients.