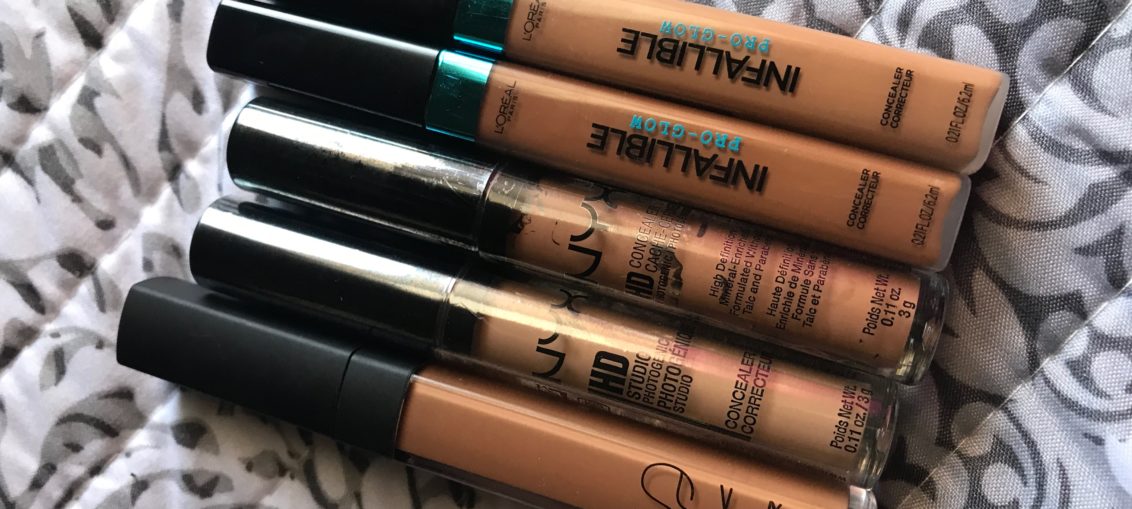 Have you ever sat, with your favorite Nars radiant creamy concealer in your hand, and wondered is there an affordable dupe? I mean, let's face it: some products are in fact holy grails, but they're also way too expensive when working on an entry-level salary.
To see if there was anything that could be done, I tried out the NYX 'HD' Concealer and the L'Oreal Infallible concealers to see if NARS had any real drugstore competition amongst these two brands with *raved* reviews. Check out my thoughts below: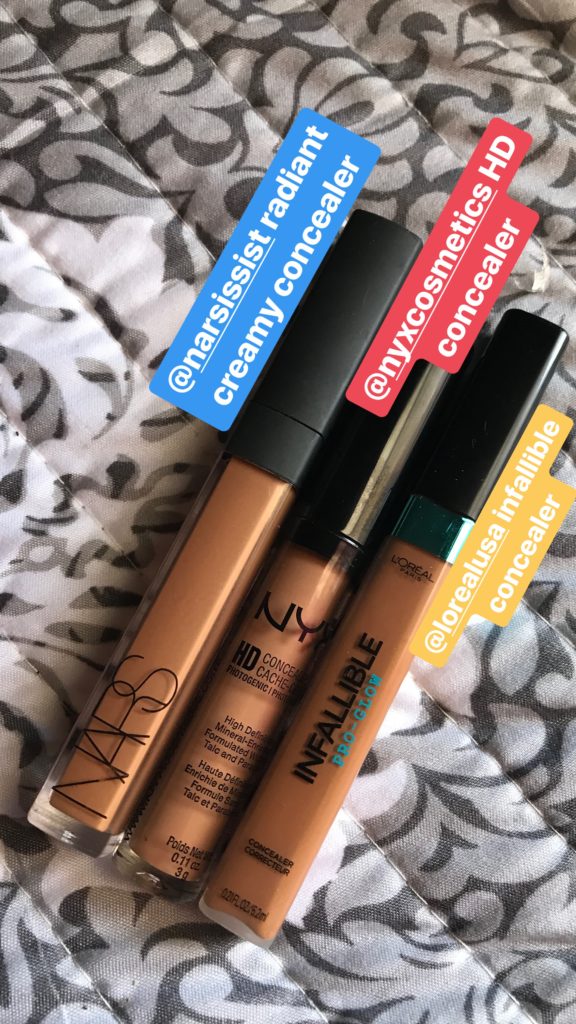 The first thing we had to do was some color matching. Although the NYX HD Concealer wasn't a spot on match for the NARS when swatched on the arm, it did match almost perfectly when put on the skin (I'm assuming it's because the product needed to warm up). Now that the color is good, we've got to take a look at the consistency! One of the best things I liked about the NARS concealer is that it was buildable, and I definitely need a fuller coverage concealer since I don't wear foundation often.
The NYX wasn't as buildable as the NARS, but paired with it, it worked perfectly! I'm quite happy knowing that there is a definite alternative ($5 versus $30).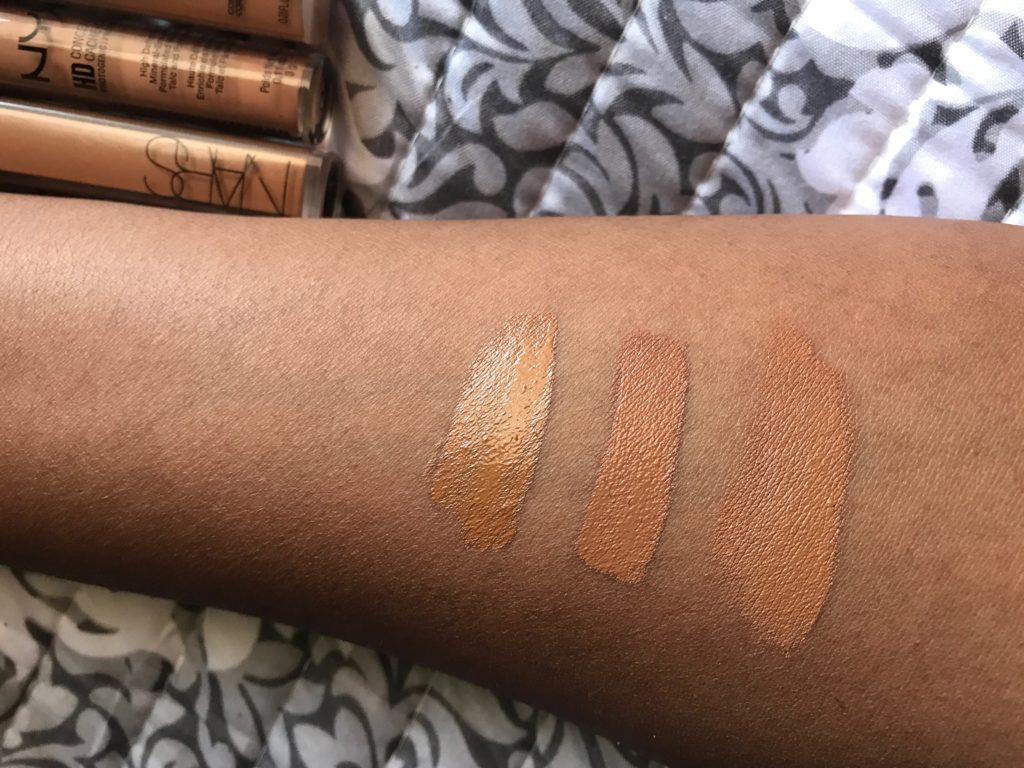 For this, I also wanted to try the L'Oreal Infallible concealer to see what the color pay off would be. As you can see above, the L'Oreal (far left) was much thinner in consistency, and also significantly warmer. The warmness didn't even bother me as much as the sheerness of the solution.
OKAY, OKAY, OKAY: At first, I bashed this concealer and said how much it sucked. While I don't rescind my previous statements about this concealer, I will say that this is just not a concealer for me. It's too thin, and the only time I found it worth my effort was when I paired it on top of the NYX or NARS. If you're into lightweight, liquidy, there-but-not-really-girl concealers, THIS is more of an option for you.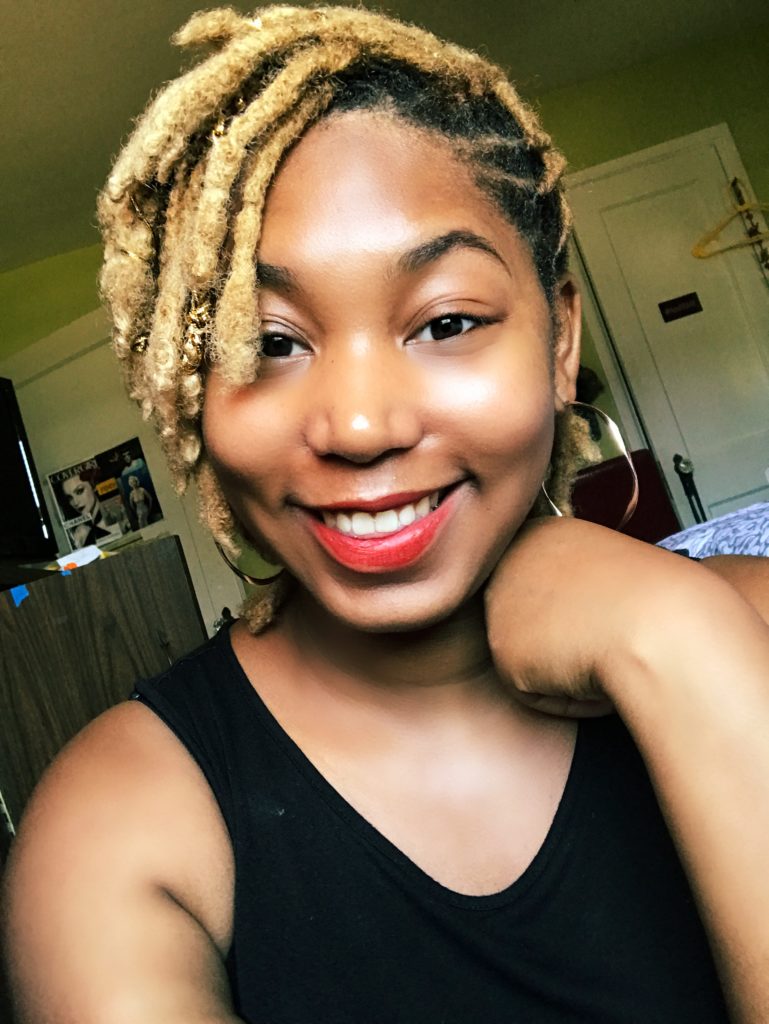 Okay, so now that I've finished my rant, here are my impressions: the NYX is super cost-effective, workable, somewhat buildable, and a great dupe for the NARS creamy concealer. I'm a chick that doesn't really ever *leave* a product if I really love it, so I don't see myself leaving the creamy concealer at all. However, I do remember when I was working on drugstore budgets and needed strong dupes (plus, who doesn't like to save money every once in a while?). That being said, I'm giving NYX a thumbs up!
For the L'Oreal, it's not a bad concealer, just not for this girl.
What do you guys think? Do you have any concealer dupes that you absolutely swear by? Any other full-coverage concealers you absolutely love?