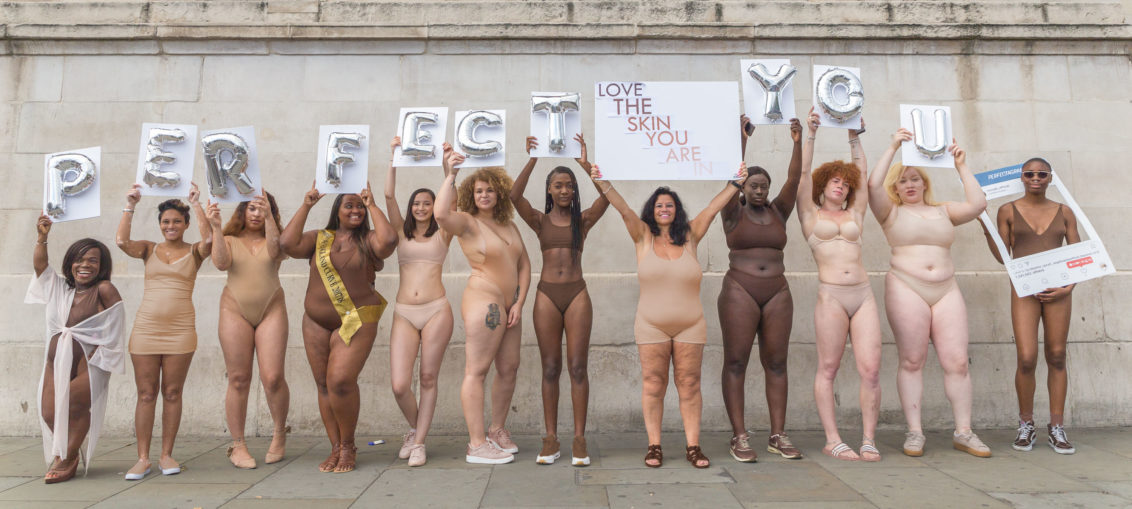 As many of you know, I had the pleasure of hitting up the many shows and events during NYFW. While I love to look at shows, attend events, or even do recaps, the one thing that is imperative for me is making sure that we're still assessing the opportunities and access being granted to all individuals. It truly doesn't matter to me if the clothes are pretty if none of the models even resemble anything like me. Well according to The Fashion Spot, there were more models of color for FALL 2017 than ever before: 27.9% for all cities combined. Still not where it needs to be, but definitely an improvement from previous seasons.
That is why NuNude, a progressive fashion brand that provides nude attire to suit all skin tones, is so important to me: it's a brand that's empowering people of all shade tones.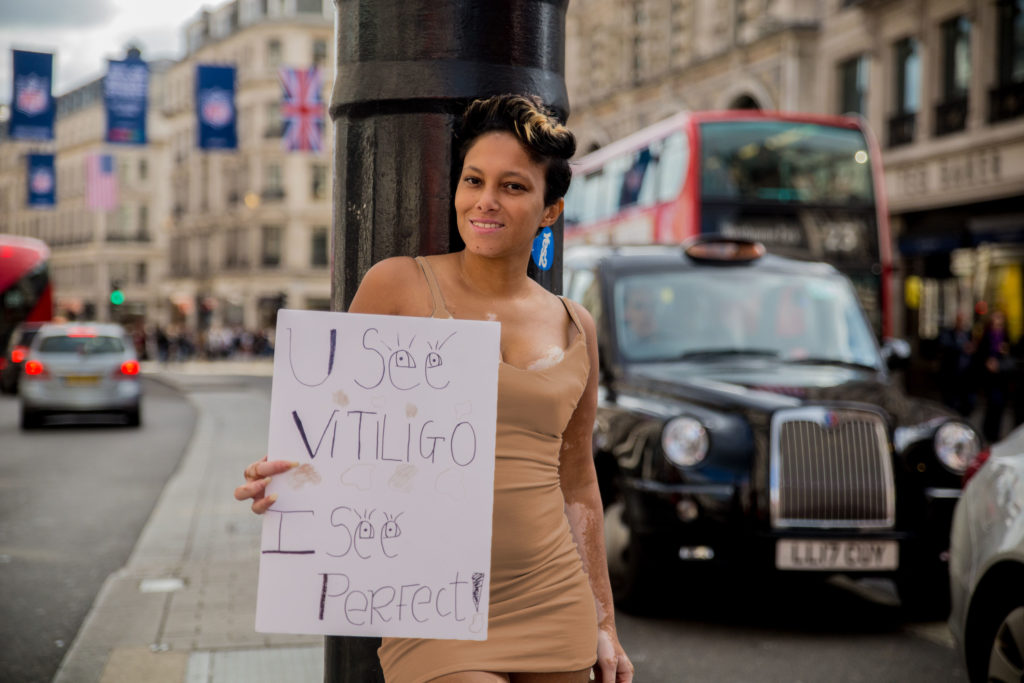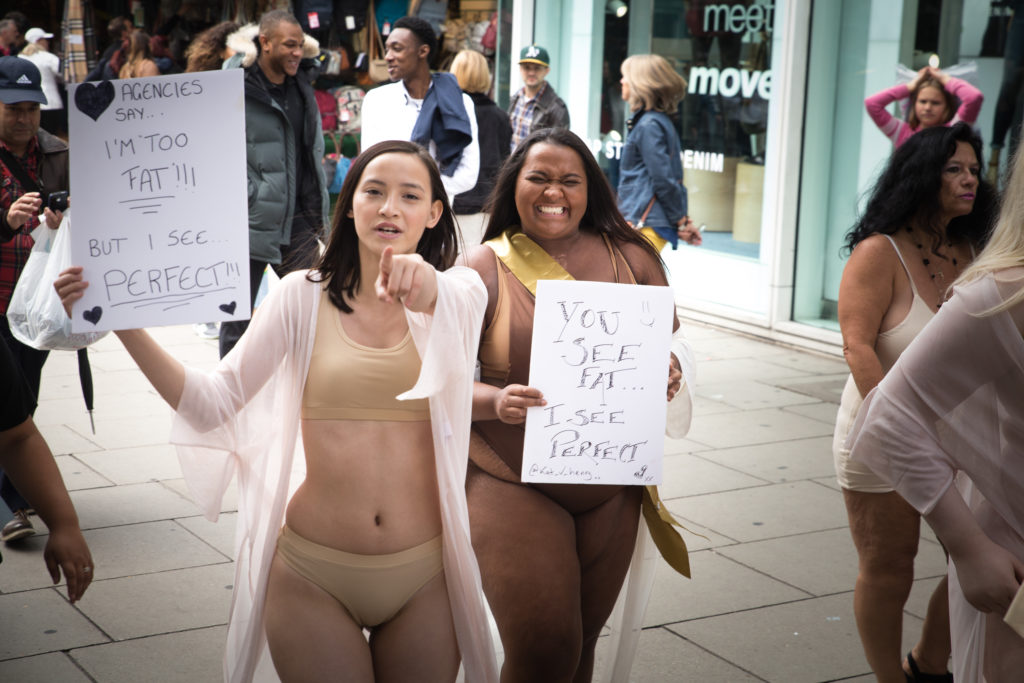 Following Nunude's initial launch campaign in December 2016, alongside a petition (one I got to cover while over at Yahoo), Nunude successfully changed the definition of 'nude' in the Oxford dictionary from "of a pink beige colour" to "that is of a colour resembling that of the wearer's skin". So what? That means that nude isn't just pink, but it's flesh-toned, meaning any and everyone is included when we discuss nude shades. It's what puts the fire under brands to make sure nude colors come in all tones, that every woman (and man) has something that matches them. THEY matter and are included. Talk about being a trendsetter and not letting what the system naturally prescribes take you down!
Well for London Fashion Week, the diversity-focused brand went "nude" in the streets of London to launch their "Perfect You" campaign. The campaign, which boasted a variety of shades, ethnicities, sizes and abilities from 12 picked models, aims to promote equality and celebrate diversity to continue striving for more diversity on not only runways but billboards, magazine covers and TV adverts.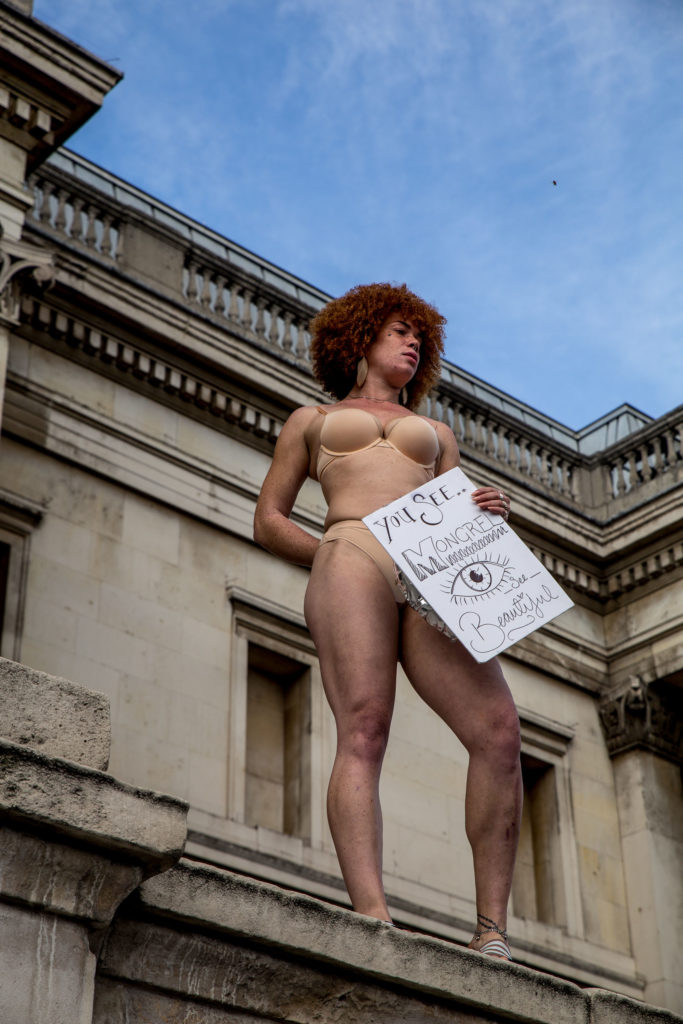 Under the direction of photographer of Ilus photography, Ricardo, the models wore their Nunude clothing, holding banners that said "Perfect You" and them also revealing personal messages of insecurity on the back. Designer & Cofounder of Nunude, Joanne Baban Morales, said in a statement, "I've always struggled to accept segregation, everyone should be represented equally. As brand owners, we have to cater to our demographics and I can assure you that they are a mixture of all of these. Our 'Perfect You' campaign is for all our consumers."
Nunude continues to strive for diversity in the fashion industry and acknowledge that diversity and body positivity does not just affect females. To celebrate their 1 year anniversary, Nunude will be releasing a men's collection in an attempt to inspire self-esteem and self-love amongst men of all races, sizes and abilities! For myself, being a misfit, it's important for us to understand that the need for diversity in the fashion industry is more than just a thing of race or nationality. Across the board, it is an issue that we see is improving but that still needs attention.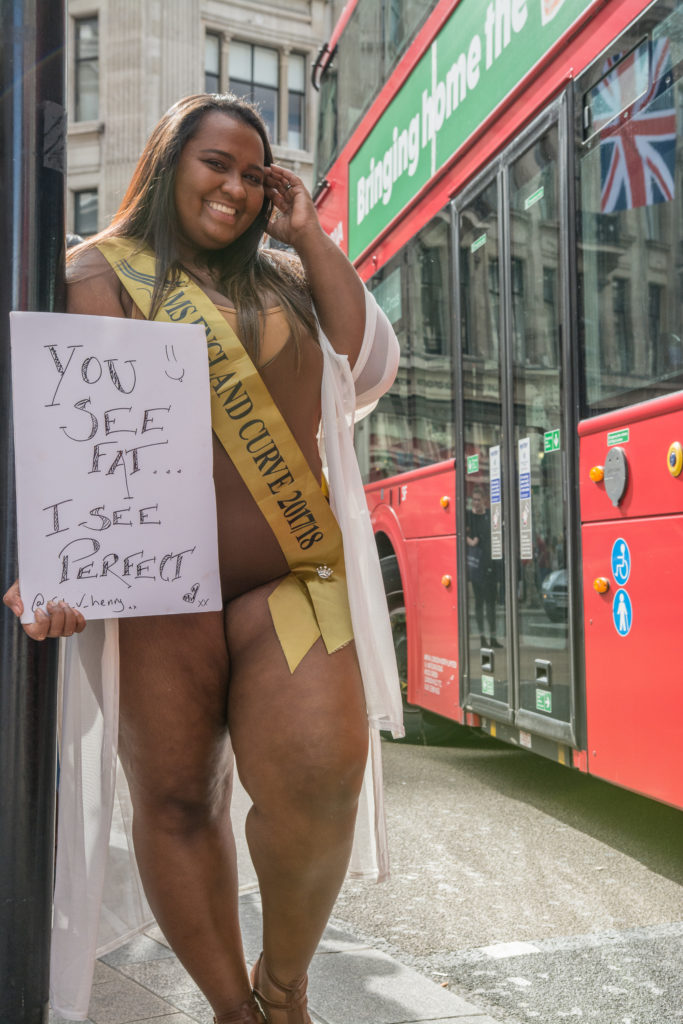 If you'll be in London on October 15th, check out their fashion event, entitled "Perfect You- Nunude," being held at Abbey Manor Banqueting Hall, NW10 7SB. It's a show I'm sure you won't want to miss (plus, they're releasing their A/W 17 Collection and I'm SO excited!), and hey, while you're at it, check them out online for clothing options and everything #browngirlfriendly.