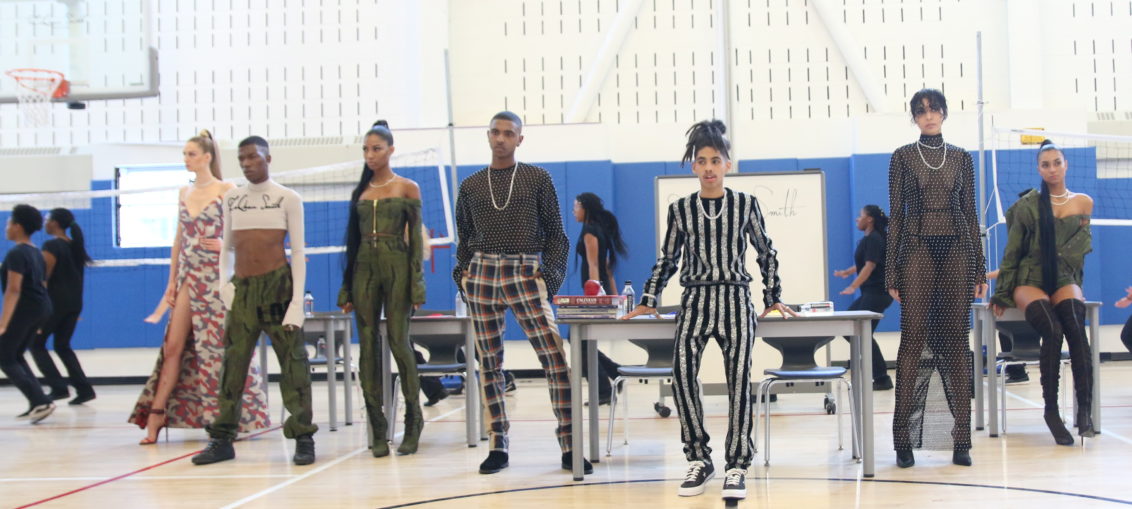 Hey misfits, I have been running, running, running!
As you know, there's a special appreciation in my heart for black designers, so of course, TheBlondeMisfit had to make a stop over at LaQuan Smith's Spring 2018 NYFW presentation, spontaneously (but strategically) placed on a basketball court located at the Beacon School (which, if you didn't know, is a Manhattan prep school on the west side).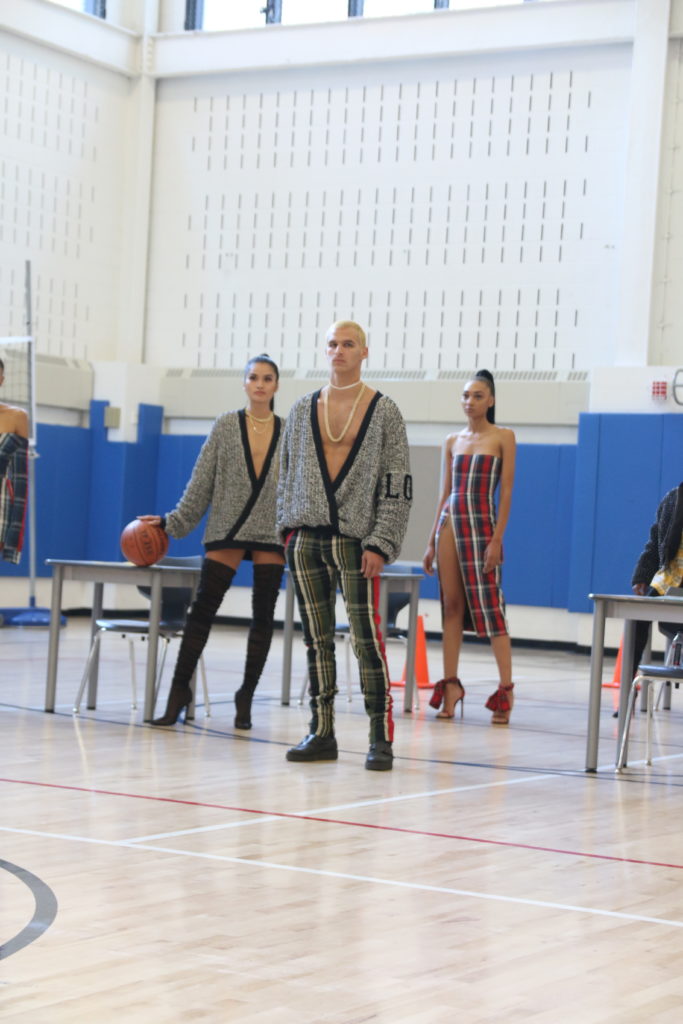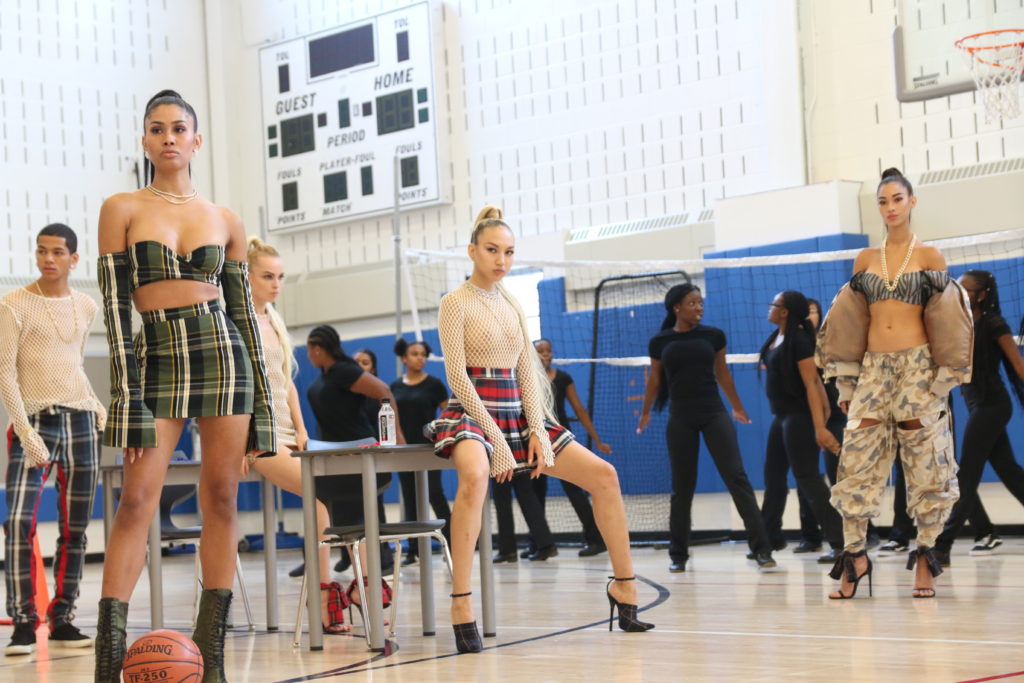 Whether you recognize the name of LaQuan Smith or not, you certainly know his work. The Queens designer is infamously known for some of Kim Kardashian West's most daring looks, most infamously the skintight latex gown by the designer she wore to Tom Ford's show last week.
Now, when you're dressing one of the most watched celebrities in the world, of course others will soon flock. The designer's not only seen and worked with the likes of the other Kardashian/Jenner family, but also Rihanna, Cardi B (who was there), Jackie Aina, and more.
On the court of Beacon School's gynasium, the event seemed to be an urban version of a scene from your favorite high school days. Diverse models posted up on school desks, showcasing camo, fishnet, bustiers, and form-fitting skirts reminiscent of our Kardashian whimes. There was also a plethora of skin-tight off-the-shoulder long sleeve crop tops, thigh high boots, mini skirts and high-thigh-split skirts. So, you know, high school but with a naughty twist.
When you think nuances, you may not necessarily imagine a designer constructing an entire collection around the derangements of high school. However, that's just the unique nature of Smith. Fighting his way into his moment, we see that a designer can make their own, stand in their own voice, bounce back when obstacles come, and rise through the ranks to be a well-established and seasoned vet in this industry.
Cheers to Mr. Smith on another fabulous collection, one that brings us back to the days of stomping through the hallways, chic no less, and yet pushing us into a new season where school is still in session: How to Succeed at Rallying the Troops by LaQuan Smith, 101.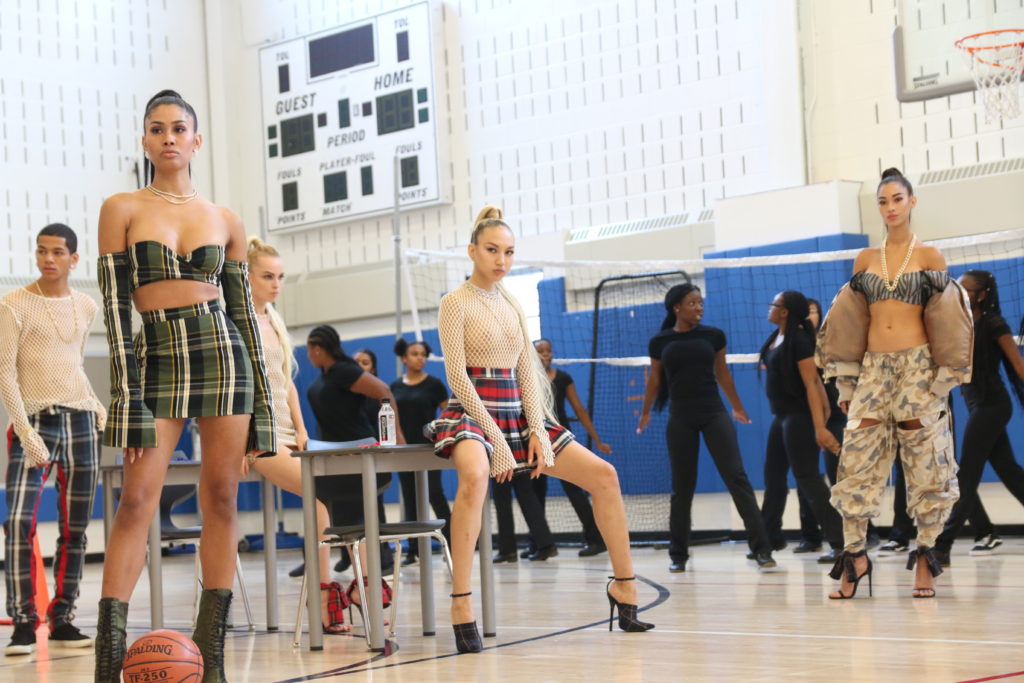 Off to jet and find more things to do (because sleep isn't one!), but I have to say, it's been amazing showcasing all the magic of people of color during NYFW. We'll be wrapping things up in a few days, but until then, we've got to go bigger and better!
What did you think of the collection? Love ya'll, misfits!
*Also, thank you times ten million Dee Williams who shot these amazing photos for TBM. You're the best!