Okay, so while NYFW has ben going on, I haven't partaken in any of the party scene. It seems like once one show is done, there's another to be had, and then there's video to do, and just…a lot!
So I was pretty excited when I learned that Studio 189 was not only showing a collection, but also having guest performances by Jojo Abot and EL.
The models cascaded down the runway in cluster-like form, joining each other to the sounds of indigenous music, partying throughout the collection as models took turns posing in front of the lights to mirror their outfits: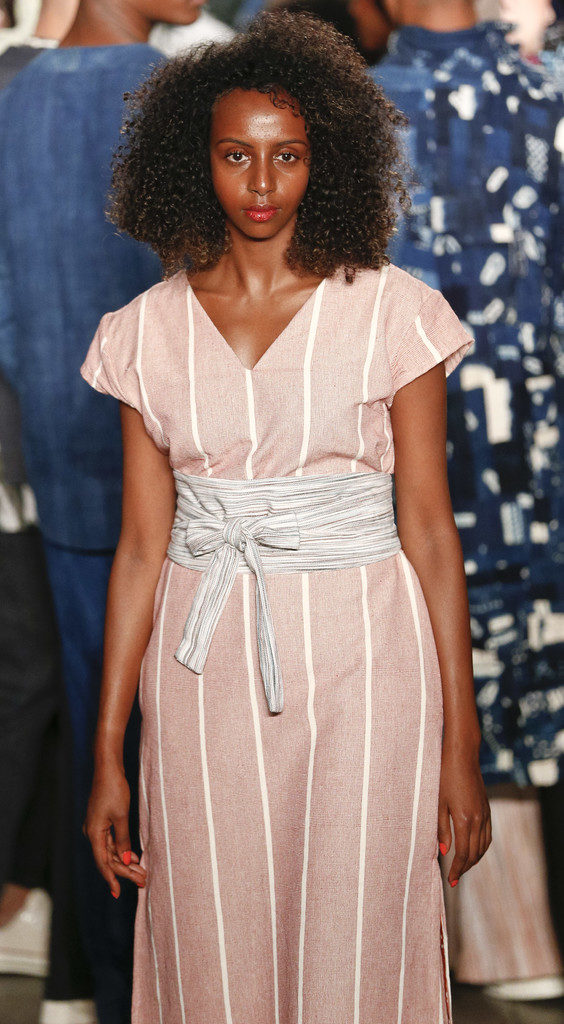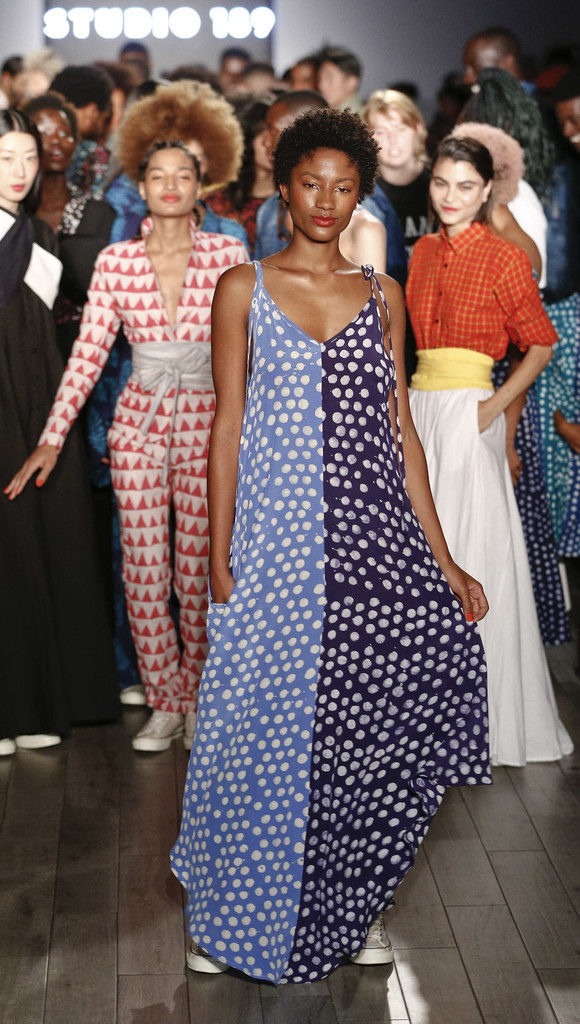 Studio 189 is a dope brand, led and presented by Rosario Dawson and Abrima Erwiah, whose mission is to provide a platform to help promote and curate African and African-inspired content and brands through worldwide distribution and manufacturing. This season's collections showed the beautiful garments that are sourced, made, and created right in the heart of the motherland, Ghana.
The collection was diverse–from bodacious and loud prints of reds, blues, greens and yellows, to toned down greys, a few black and white evening wear pieces, menswear, and even clothing for children:
The casting was also diverse, which is an amazing testament that simply because a line is based and made from Africa doesn't mean there is an exclusivity of who belongs on the runways. On the reversal, it suggests that we need to see more ethnic and diverse faces in OTHER brands as well. People are people, and we empower people through fashion. Studio 189 gets it!
Vendors were located on site, pairing offerings of the kimonos and other garments for those in attendance to try on. A video was shown at the beginning, showing each one of us how this organization impacts the lives of countless people whose work and financial stability depends on fashion and creating garments. These are not garments that are made swiftly through a sewing machine. This is NOT fast fashion. Women cut, soak, and dye the fabric themselves. These pieces are undoubtedly made with love.
The rest of the night was filled with partying and good vibes as performances took place on the stage. It was a dope event that left me wondering how I can leave my impact on fashion from the production stand-point? So often, we see things from how it is presented to us in front. Now, we see that the workers and those behind the product are in just as much a need as ever. We can all play our part.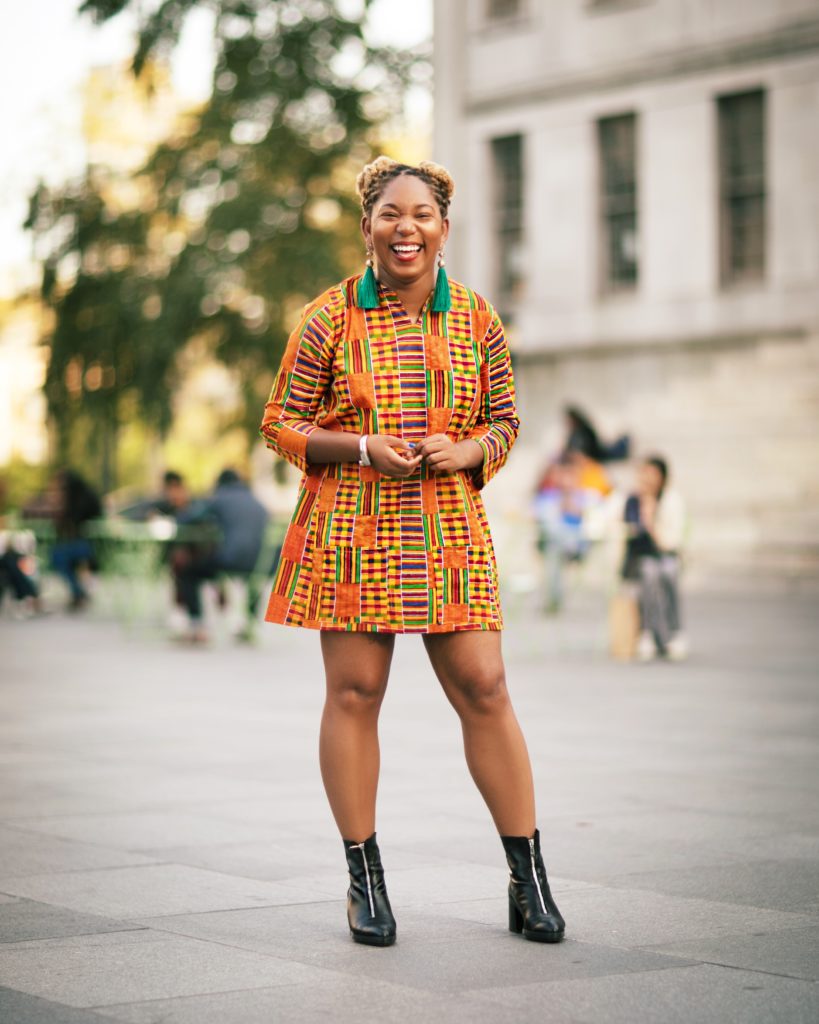 For the day, I decided to stick to my African roots and sported this Kente-cloth mini dress paired with Zara booties (MY FAVORITES, though they start to hurt after a while) and thrifted earrings. How do I look?