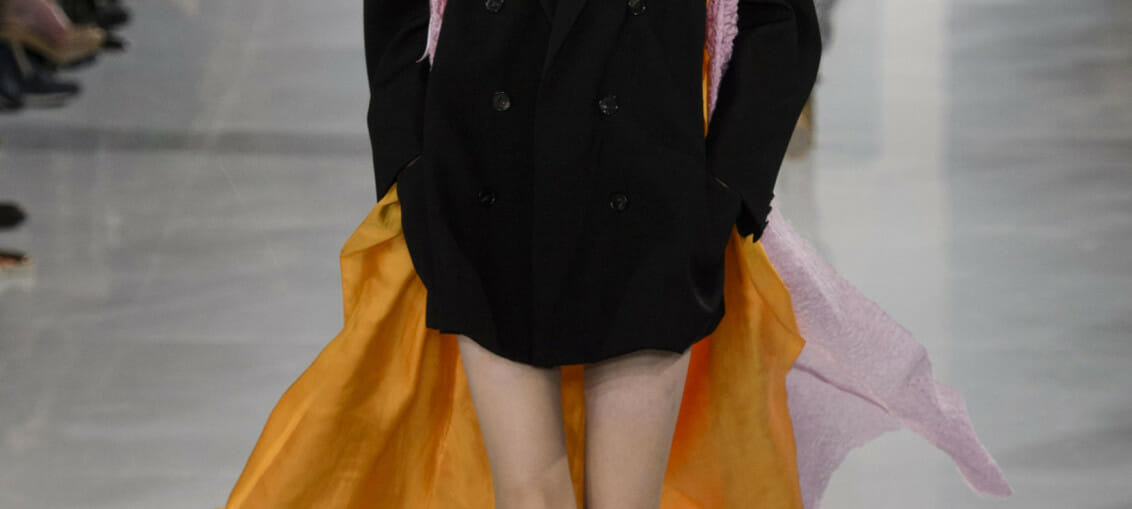 John Galliano allowed his creativity to run rampant at this year's Maison Margiela's Haute Couture Spring 2016 show. In every way, Galliano paid tribute to David Bowie and his unforgettable significance to the fashion world in this collection, all from the timeline of the outfits to the execution of the details found in hair and makeup. Unfortunately Galliano does not do interviews on his collection before or after show; therefore, it is left to the viewer to understand and gather for themselves what his attempt is for a collection.
The first outfits were the calm before the storm, militaristic-inspired monochromatic looks of creams and off-whites paired with black, couture fabrics draped effortlessly to give polished looks. With each look, the level of drama increased, as silhouettes became muddled, glitter became extravagant and colors became obsessive. Margiela blended textures, cuts, and fabrics that truly exuded the Bowie philosophy that fashion is, entirely, what you make it.
Coming down the runway, the clothes of this collection exuded something you'd find at a rock concert or Broadway musical: colorful glam-rock cuts and designs from the top of their heads to their shoes, mostly knee-high boots that featured a myriad of images including stars, metallic shapes and lips.
The couture collection also featured a vast supply of brocades, metallic jumpsuits and coats that all borderlined on the theatrical, only playing more into the theme of over-the-top drama as if you were sitting and watching a show on Broadway. Hair appeared to be tapered into a mullet wear while makeup was left to any rockstar's imagination: one eye painted, stars and stripes across the face, bold lip colors focused only in the center of the mouth.
At first, it appeared as if fabrics were simply shredded and lazily stitched together; however, that was the magic of the show as outfits became more and more emblazoned with creative combinations and unusual silhouettes that eluded to the beauty and sheer madness of the collection: this was the definitive explanation of who Galliano is and the theme of the couture collection, challenging notions of couture and of beauty.
Perhaps the ambiguity of a Creative Director's vision for a collection is the exact thing Galliano teaches the fashion world just as David Bowie did; inevitably, we each have the necessary capabilities of deciding what fashion means to us, what couture will look like, or what style really is. His collection may not have been understood by many, but it sends a powerful message of freedom and individuality in a sea of uniformity and design.