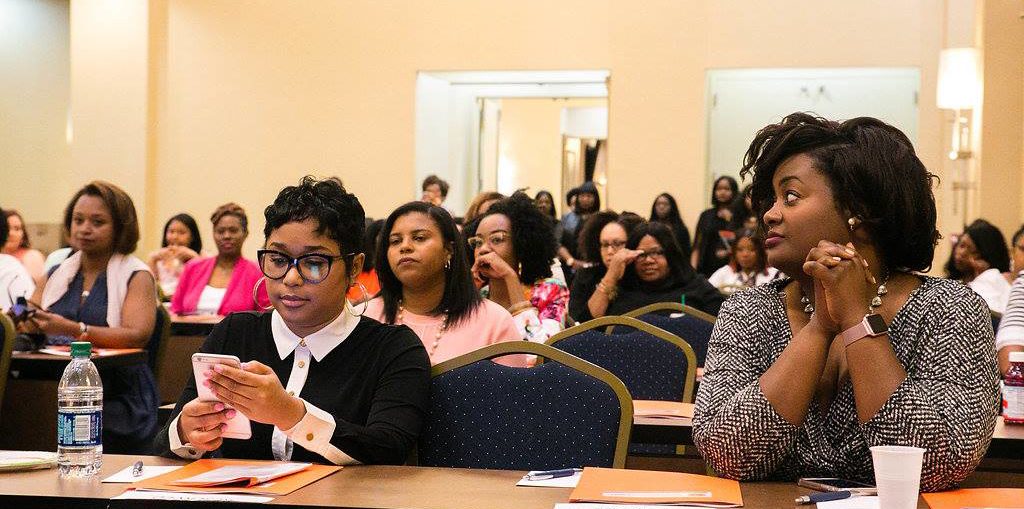 "Starting your business is no damn joke."
That was the sentiment as young women congregated at the Sheraton Brooklyn Hotel on a warm, Saturday morning. Starting bright-and-early at 8:30 am, the Womeneur's 2017 Conference seemed like a promising start for entrepreneurs, women-of-color entrepreneurs, to come out and get building blocks on making their dreams a reality. Normally, I'm not for conferences that are geared toward "character-building", the types of laderal events that tell you "you can do it" at every waking turn. However, this event gave us all something different.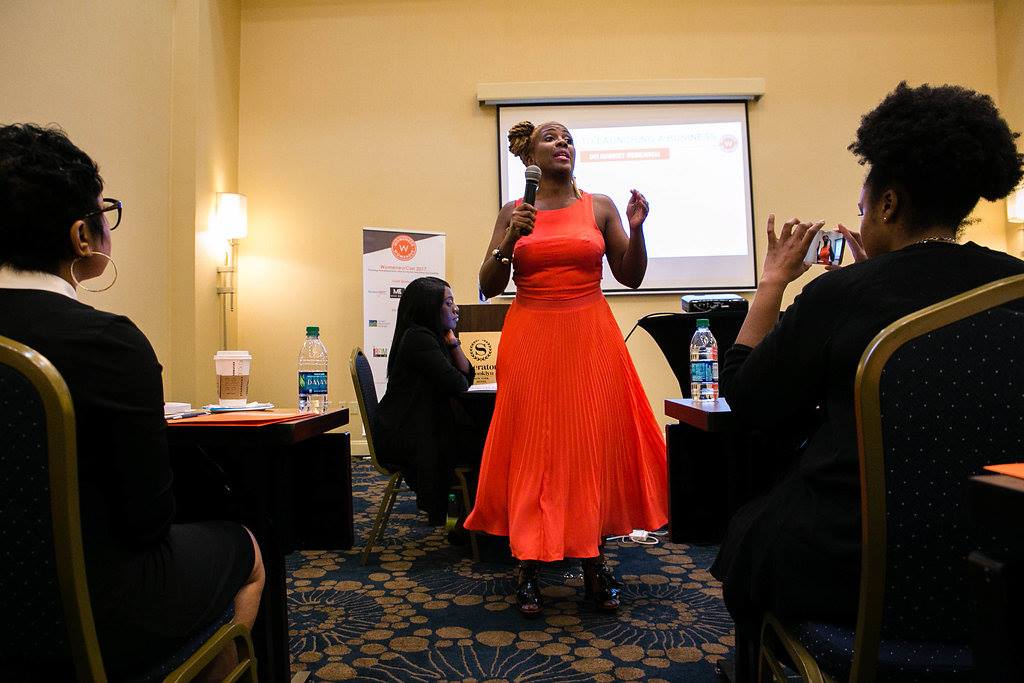 Sharon Beason, a serial entrepreur, author, national speaker, educator and holistic business strategist, is the founder of Womeneur and WomeneurCon. Jam packed with panels and workshops that included "Brand Message Clarity", "Legal Business Structure & Trademarks", "Essential Steps to Launching Your Business and Creative Passive Income", and "Funding Options for Your Small Business", the day paved a way for women of all walks of life to assemble, discuss, and learn. Beason's speech focused on key steps on launching a business, breaking every step down to a microcosm of understanding, making it easier for everyone to understand, no matter where she found herself in her journey.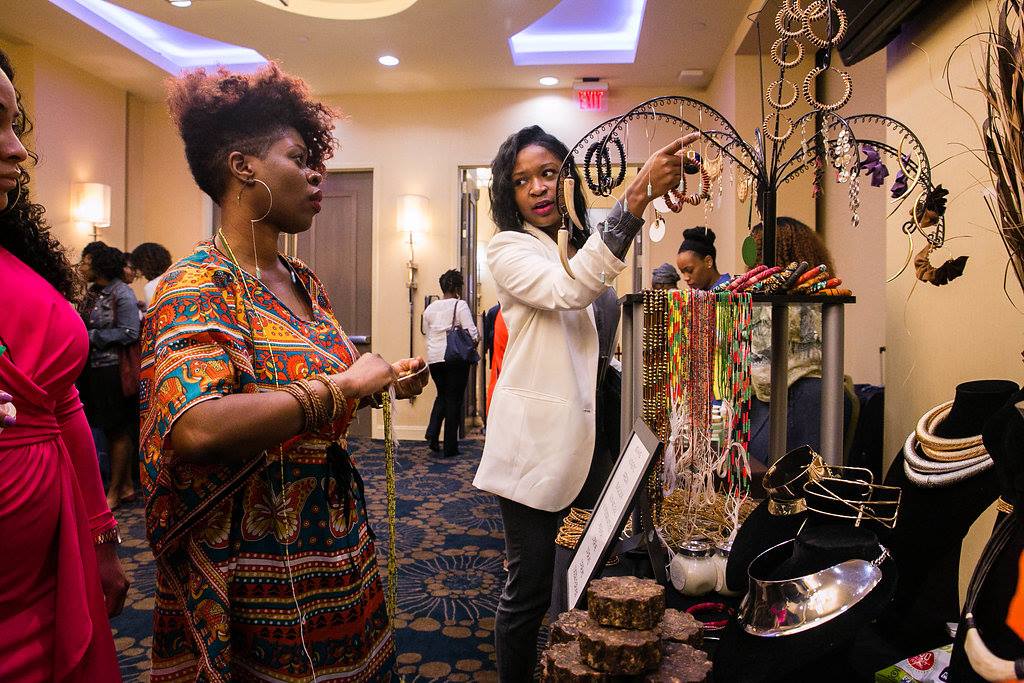 "Branding is your promise."
Did you know branding is more than just the words you put out there? You have to figure out what your audience is saying about you, when you're in and OUT of the room. Beason noted that there's also a psychology to the way in which your colors matter, so even down to the simplest detail, you have to be mindful. You probably think this is crazy, but I literally went through over 20 shades of yellow before I decided on the specific shade for my brand. Everything matters! Yes, even social media. It prompted me to start thinking more about my social media strategy: Am I doing enough? Am I doing it right? Am I growing in a unique and organic way? These are questions you have to ask yourself, no matter where you find yourself in your business journey.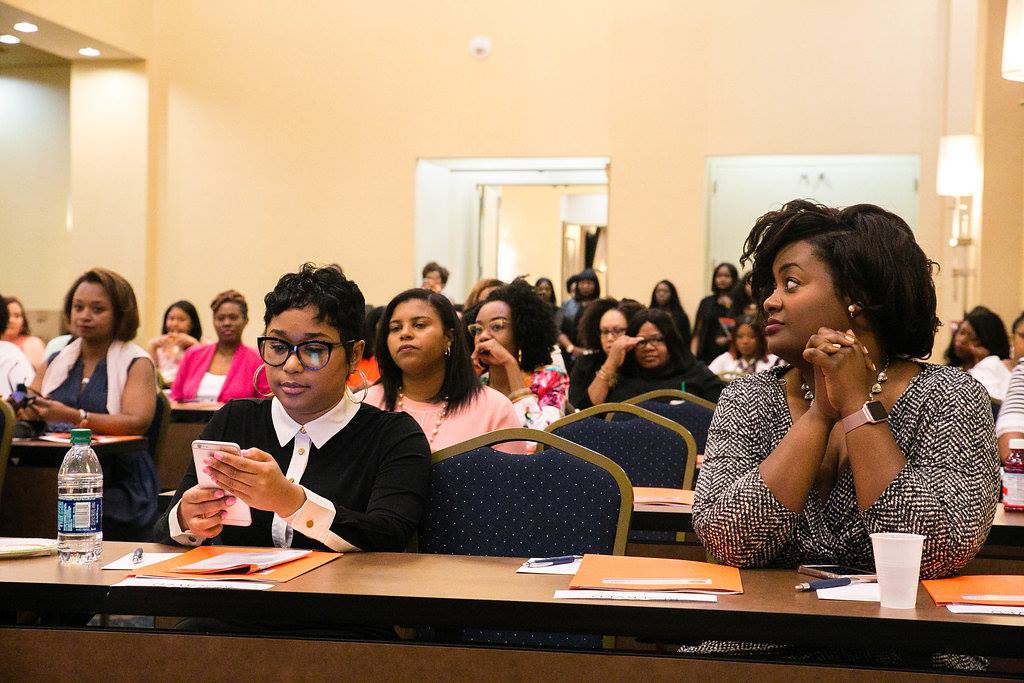 Not to mention, you have to make SMART goals- Specific, Measurable, Attainable, Relevant, and Time-based. When we discuss goals, it doesn't matter if you're ready to start your business tomorrow or if you're striving to get into college. A goal is a goal is a goal, honey. We should all have SMART goals, using these acts of measurement to attain your goal. When I started TBM, I had no goals at all except for one: TO GET EMPLOYED. Well, when I got employed, then what? I had to shift my goals. I constantly change the goals for the site and what I need in my life at the time. But that's what you're suppose to do; that's what you're suppose to be part of the work.
Africa Miranda lead an amazing workshop entitled, "Step Up, Step Out and Shine– How to Maximize Your Digital Influence". Her tips encompassed building up a social media platform, defying the odds when building your influence, creating lasting engagement with brands, and of course, the "holy grail"…brand ambassadorships. The reality is you must have a personal message that resonates with brands and businesses. You have to have done the work. Remember, it's a partnership, not just you stringing them along. Telling your story and developing this into a point for yourself and others. As a woman building her digital platform, I had to remember the work that it takes to make yourself memorable, commendable, and remembering there's a next step.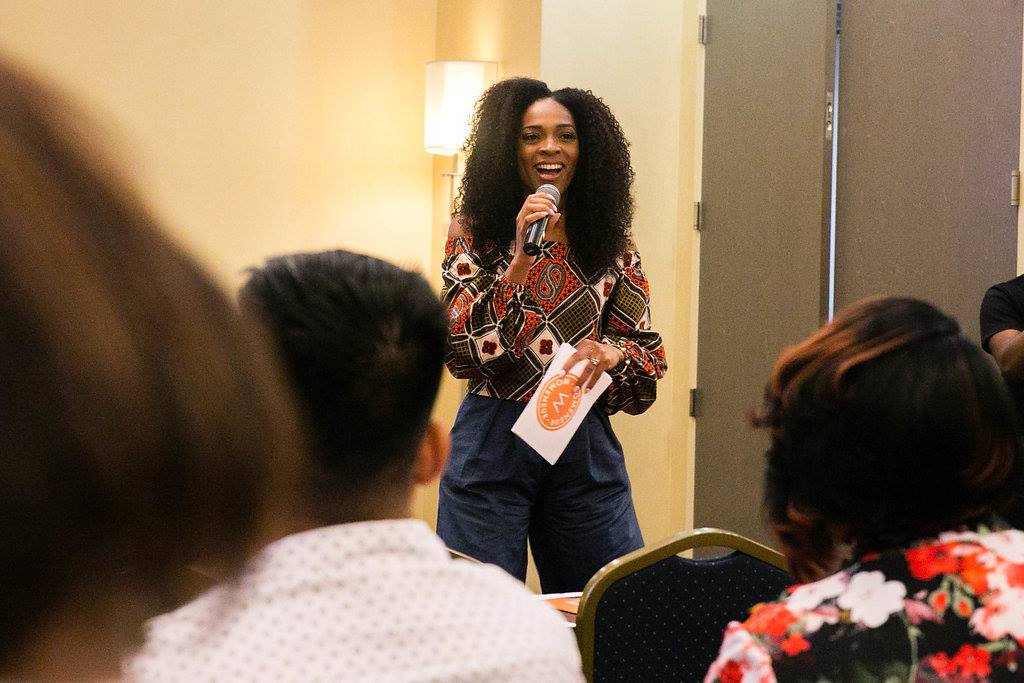 Young women asked inquisitive questions, from marketing, to networking to trademarking their ideas. We learned how to deduct expenses, turn your passion project into a viable paycheck, and of course, how all these entrepreneurial tasks don't begin until you understand what you're going to do. YOU advocate for yourself. The beautiful thing about this conference was that it catered to any woman at any point in her pursuits, decked down with amazing, inspiring speakers, delicious foods, and rooms of #BlackGirlMagic.
And of course, we had to talk about money. I mean, hello…we're not just here to discuss finding out how to build a business, but how to EAT from it. Money doesn't have to be a dirty word…some amazing movie said that. You can make money from your dreams, through Facebook, Instagram, and other ventures. Young women such as myself sat and learned on the different revenue-inducing platforms out there, many of which I didn't even know about myself!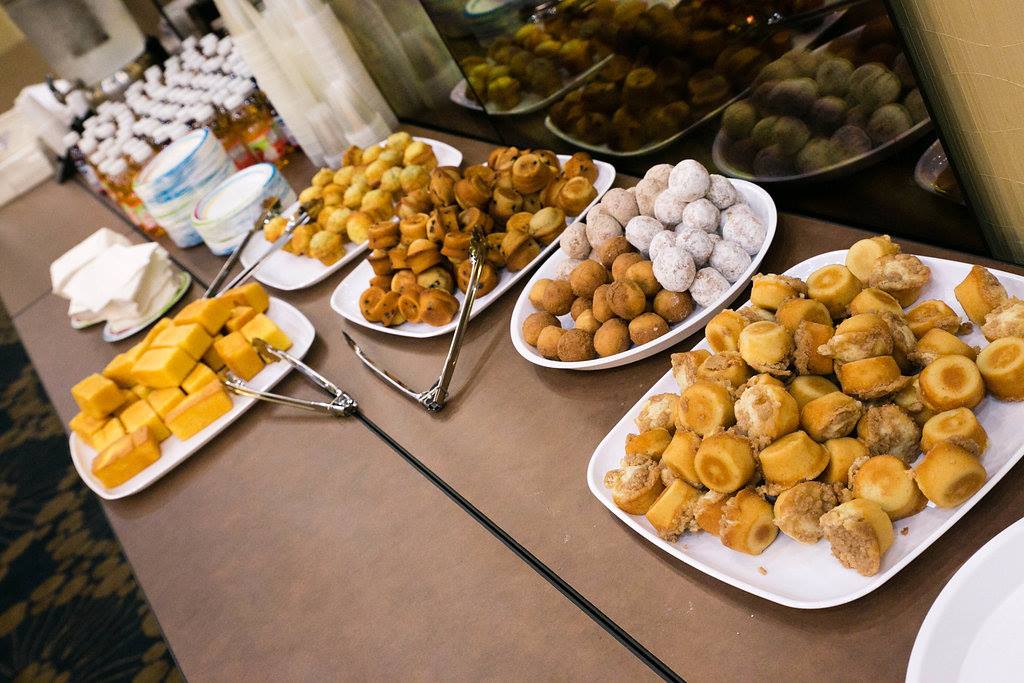 The fact of the matter is: There's a plethora of information out there for consumption, you just have to know how to look. WomeneurCon provided a valuable experience so we could learn how to work with other partners, other brands, and do the work to build. Womeneur provides a filling for the gap of knowledge that exists. Though black women are the fastest-growing group of entrepreneurs out there, how many of us know of all the products and events and things we could be on that would promote the work?
One of my favorite panels included tips on being your best PR. Many of you know that long before TBM became what she is slowly growing into today, I had to be my own PR! In fact, I STILL am my own PR at times because nobody can tell my brand's story just like I can. For young people such as myself, others who are going into entrepreneurship and journalism, it's vital to know how to pitch and who. Tips included resources (both free and paid) that one could use, as well as templates, 1 on 1 discussions, and much more. Needless to say, the information was altogether overwhelming, choke full of information that marinated over the entire day.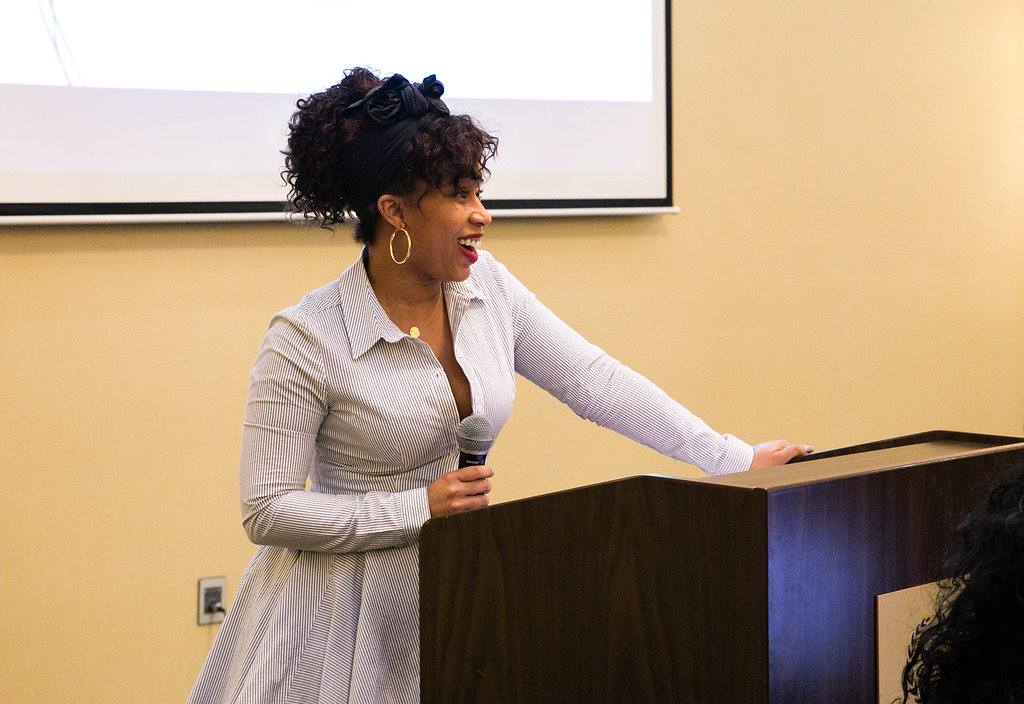 If you weren't able to attend the WomeneurCon conference, you truly missed out. Vendors brought their selected and curated goods where patrons got to dish and dive inbetween sessions, lunch breaks and coffee stops. Though not inclusively targeted to just one demographic (all were welcome to attend the event), it was beautiful to see so many young, entrepreneurial black women wnting to learn. By wanting to learn, they were addressing there was something that they did not know. Whether it was branding, making friends, pitching yourself, starting a business, or just learning how to not be antisocial and get up early on a Saturday morning to come to an event, we all walked away with some gem in our back pocket. There will be more times, ways, and days to celebrate–in the meantime, check out Womeneur's Facebook page to keep up with all they've got going on. I promise you, it's a conference not for the weak or wimpy, but for the #Bossbabe whose ready to succeed.
*ED Note: Thank you to Sharon and all the ladies of Womeneur who had TBM come out for the event. I am truly appreciative for your hospitality.