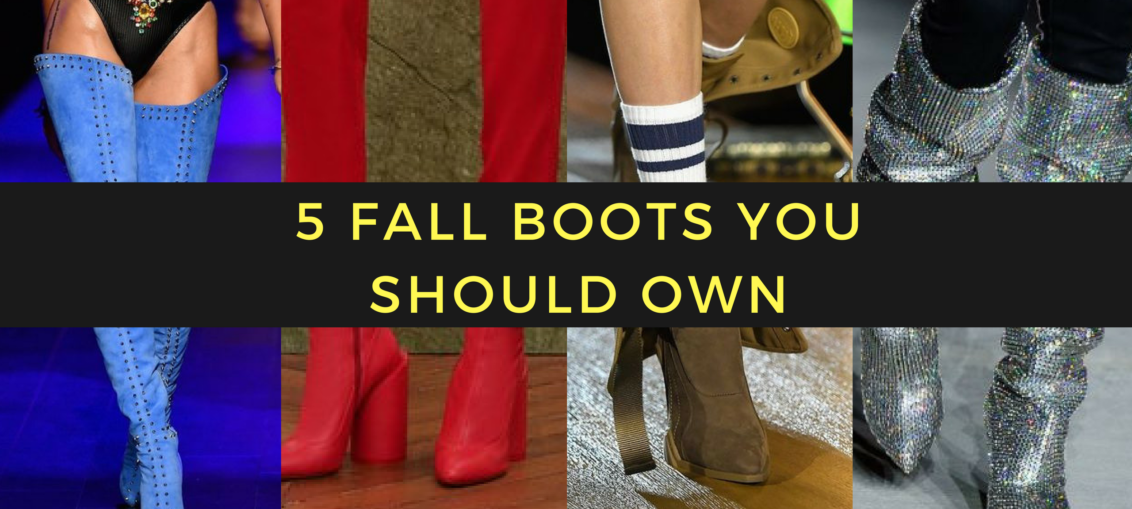 Written by Ajea Nicole
Of all the seasons, fall is definitely my favorite. I love seeing the leaves change, pumpkin spice lattes, and most importantly, fall fashion. Whether it's mix-match or layered, fall offers the ability to be versatile and creative while still expressing one's true personal style. Above all, I really look forward to fall boots because they not only elevate any look but are always the best accessories. So if you're like me and love when boots for fall hit the runway or are on sale, then this list is for you!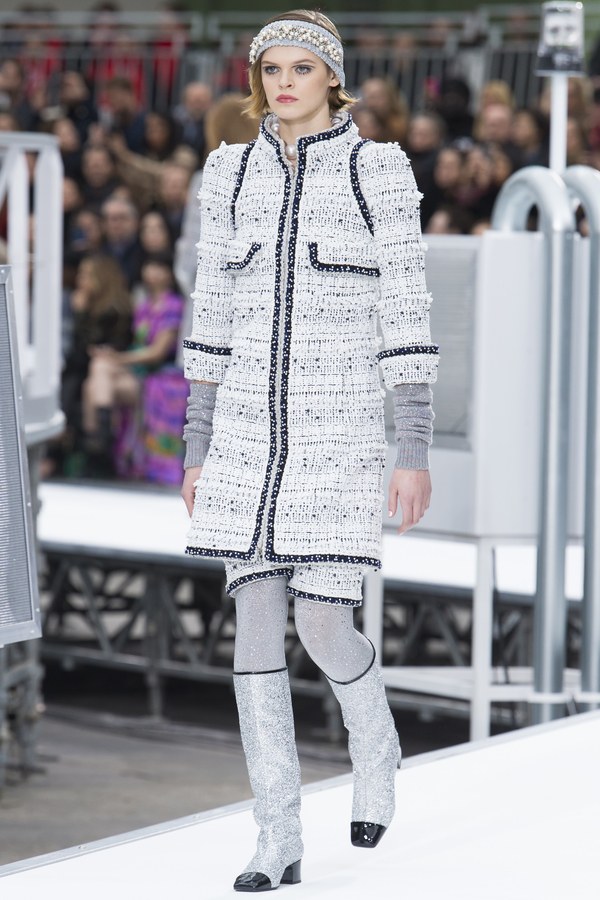 Glitter:

Aside from their perfectly constructed tweed tunics with standaway collars or Bermuda shorts, the Chanel

glittery lunar-like boots

with black tips were a hit. Granted it may be challenging to wear this trend in everyday situations, but that's okay!

How to wear

: If you are unsure what to pair glittery boots with, start off with a staple item (e.g. a mini-skirt, distressed denim bottoms, or slip dress). By starting with something you ideally already have in your closet, the boots then become an addition or accessory to your outfit.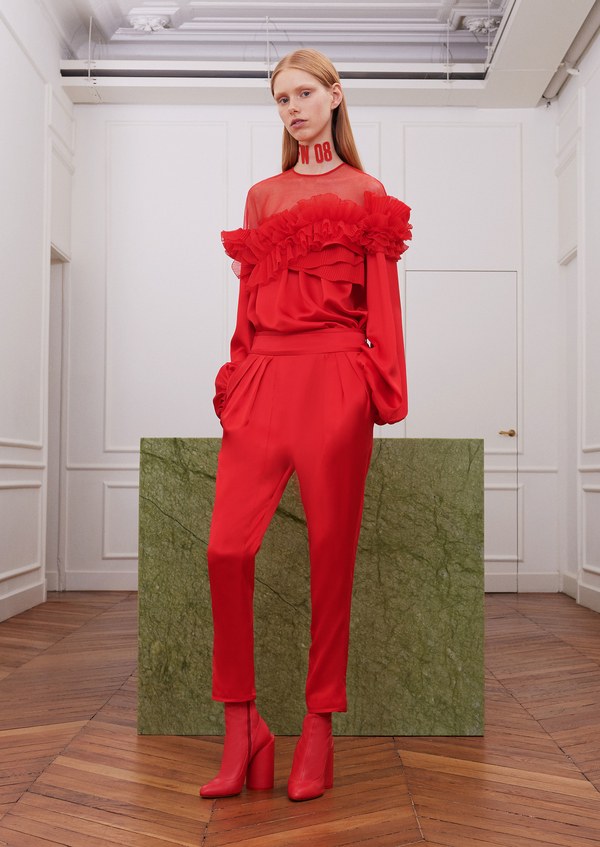 Red:

Crimson may not be everyone's color of choice, but they're impossible to resist. In fact, they were seen during NYFW, particularly with Giambattista Valli, Fendi, and my all time favorite,

Givenchy

.

How to wear:

If you are quick and on the go, red boots with an all black ensemble is the perfect blend between chic yet fashion forward without much involved.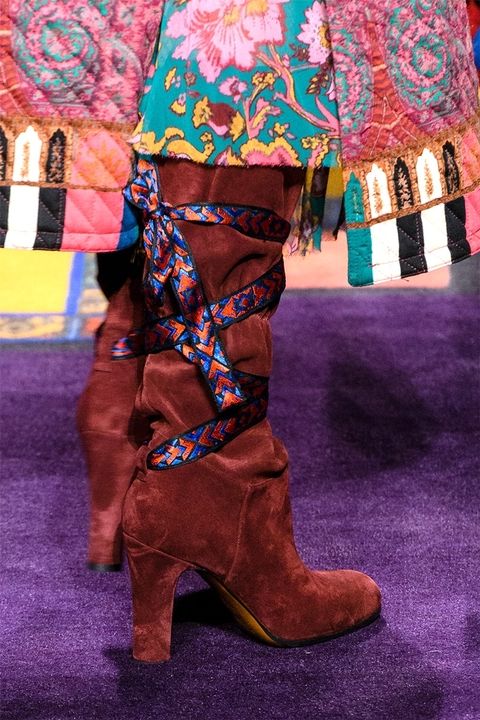 Suede:

My favorite thing about suede is that it is simple never going out of style. Also, their versatility and range of styles is a plus: they come in wedge, flat, and heeled varieties.  It goes with just about every outfit while also having options available from pricey to affordable.

How to wear:

Try pairing suede boots with a suede jacket or even a suede skirt. If that's too much suede on suede action for you, simply pick one or the other.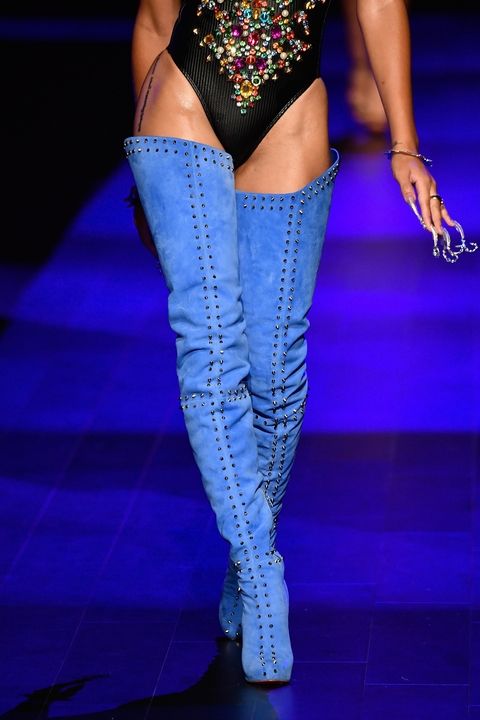 Over the Knee:

When looking for over the knee boots, I definitely recommend looking for neutral tones: black, navy, grey, even tan. However, be mindful of the fit; they shouldn't be too tight or too loose either.

How to wear:

For a preppy look, a simple sweater, tartan mini-skirt, and tights will do.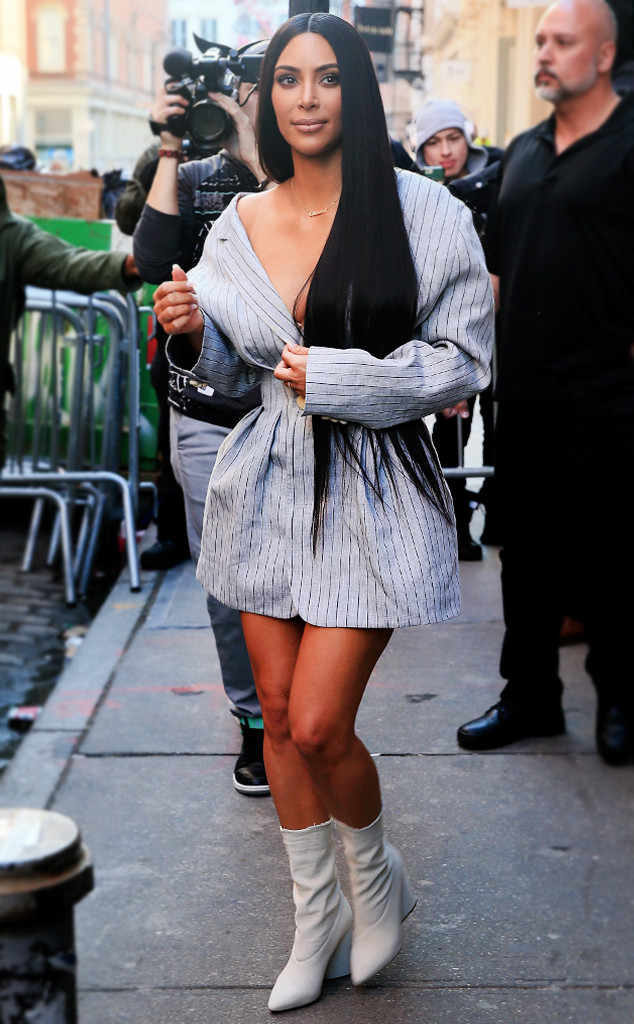 Sock Boots:

You might remember some time last year at the Warrior's game with her hubby, Queen Bey was

spotted

in a pair of Vetements sock boots. What is so great about sock boots is the fitted fabric is designed to hug and slim your ankles.

How to wear:

Sock boots also come in several styles ranging from super skinny heel to chunky, which by the way, will make them easier to walk in. When wearing sock boots, a simple sweater dress and bomber jacket make a quick but stylish option.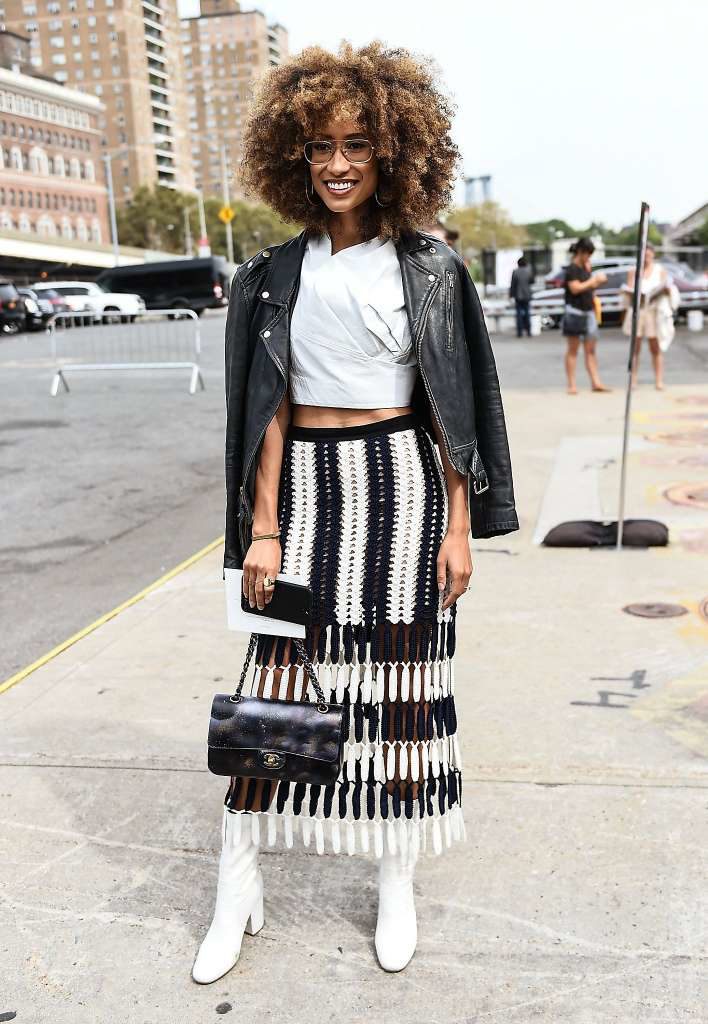 White:

When I think of someone that slays white boots, the first person that comes to mind is Elaine Welteroth! White boots are definitely very hard to keep clean, but when worn correctly, a fashion forward look can be achieved.

How to wear

: For a date night look, pair a sparkly or slip dress with these fan favorites, and you're good to go.
With any new trend, I think it's important to stay within your comfort zone. However, be willing to step out of it sometimes and try something completely new! You never know, it just may grow on you.  What are some of your favorite fall boots? Let us know in the comments below!