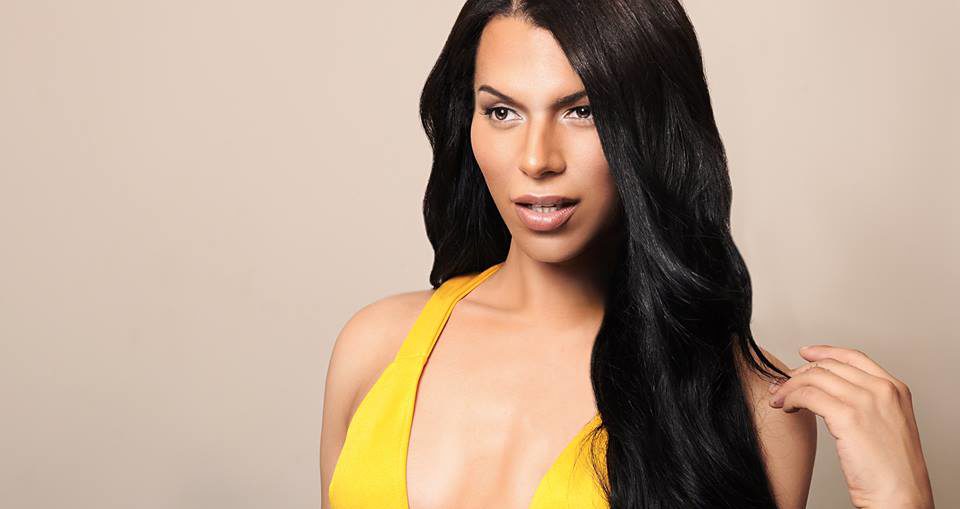 Sometimes, it seems one must truly be a martyr for what you believe in. Just last week, model, DJ and activist Munroe Bergdorf made waves for becoming the first openly transgender woman to land her own campaign with L'Oréal Paris U.K.
In an article for Vogue JUST on Tuesday, before she was dropped from the L'Oréal campaign, Ms. Bergdorf praised the cosmetics company for "allowing more women to see themselves represented."
However on Friday, the mogul brand terminated its relationship (and contract) with Bergdorf after a Facebook post she wrote, which said:
"Honestly, I don't have energy to talk about the racial violence of white people any more. Yes ALL white people."
Well, L'Oreal made a public response on their twitter, stating : "L'Oréal champions diversity. Comments by Munroe Bergdorf are at odds with our values and so we have decided to end our partnership with her."

Now, for context, I do feel the need to ask some questions and clarify some things. First of all, the post was written after the white supremacist gathering in Charlottesville. There seems to be some sort of irony in all of this (which Bergdorf ALSO pointed out on Facebook), that a woman who speaks out against racism is punished instead of praised for using her platform. What message gets sent when a brand can't support people to speak on their actual lives and what they go through? Is it because people are uncomfortable that their inherent racist ways are finally being called out?
"You cannot just simply cash in because you've realised there's a hole in the market and that there is money to be made from people of colour who have darker skin tones," Bergdorf wrote. Since then, she has made public appearances on radio show and news stations to clarify her statements and still vocalize the growing concern of what L'Oreal's dismissal means for activists.
L'Oréal True Match campaign model and Radio 1 DJ Clara Amfo has stood in solidarity with Bergdorf, posting a message, which in part said, "Amfo's message said, in part, "Not even a week ago I was proud to announce that I was to be in the same campaign as Munroe. A trans woman of colour who @lorealmakeup hired to sell make up because of who she is. Who she is, a woman who wrote a nuanced post on institutional racism and white supremacy in relation to Charlottesville and how the foundations of those heinous ideals trickle in to every facet of our society."
When we think of beauty, shouldn't we be thinking of championing diversity for all? How do we expect to welcome and acknowledge people of all backgrounds IF we don't also support the facts of their life? This is not a matter of sensitivity; it's facts and reality for many of us who wake up each day, hoping that white supremacy doesn't knock on our door. And if people don't want to accept that privilege has shaded them from understanding just how deep systemic racism is, then how do we progress forward for change?