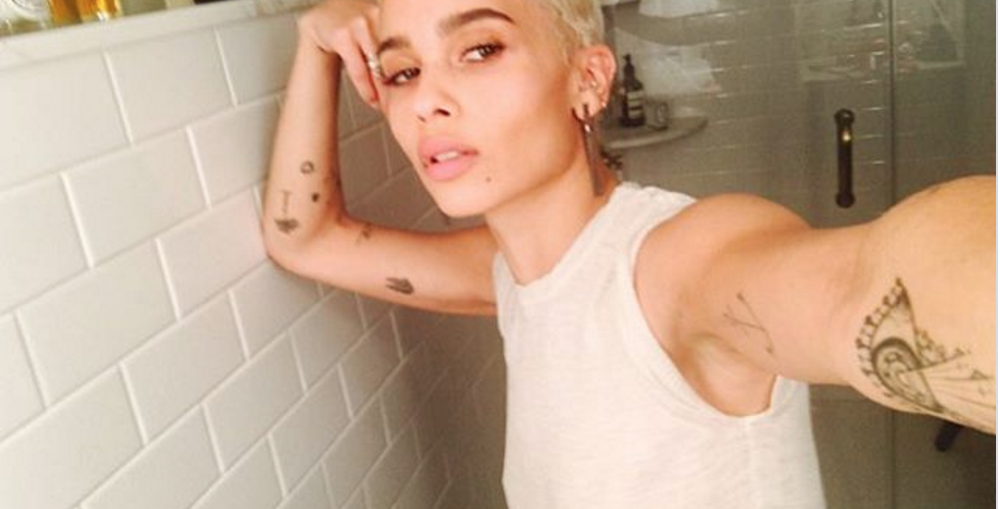 So, most of you should know that I absolutely love Zoe Kravitz. I worship her on all facets of beauty and cool-girl factor, but there's also a soft spot in my heart for any woman who proudly rocks her blonde hair (sorry, not sorry!). The genetically-blessed spawn child of Lenny Kravitz and Lisa Bonet (like, that's just not even fair), Kravitz has gone on to make a wonderful name for herself in the entertainment, style, and beauty industry. One off the things I've loved most about her is her fearlessness to talk about the industry and its treatment of black girls. As a woman who works in it myself, I completely empathize with many of the things she mentions, however, I praise her for being vocal and using her platform to remain steadfast in fighting back with more representation and diversity.
Anywho, she posted a photo on Instagram Friday afternoon, where she revealed she had chopped off her hair and was sporting a short pixie cut. The photo showed the braids coming down and out, highlighting an edgy and beautiful chop that is right in time for spring.
That being said, she has made me miss the days when I could just wake up, rub my scalp and go. I honestly always tell people this, but if I EVER cut my locs (which isn't happening anytime soon, haha) I'm definitely going back to the bald-and-sexy life. I felt most comfortable in my skin (well, second most comfortable to that which I feel now with my locs) and just felt glorious. Her chopping her hair was definitely a great sign of rebellion we can all be here for, especially as we anticipate warm weather hopefully tomorrow  soon.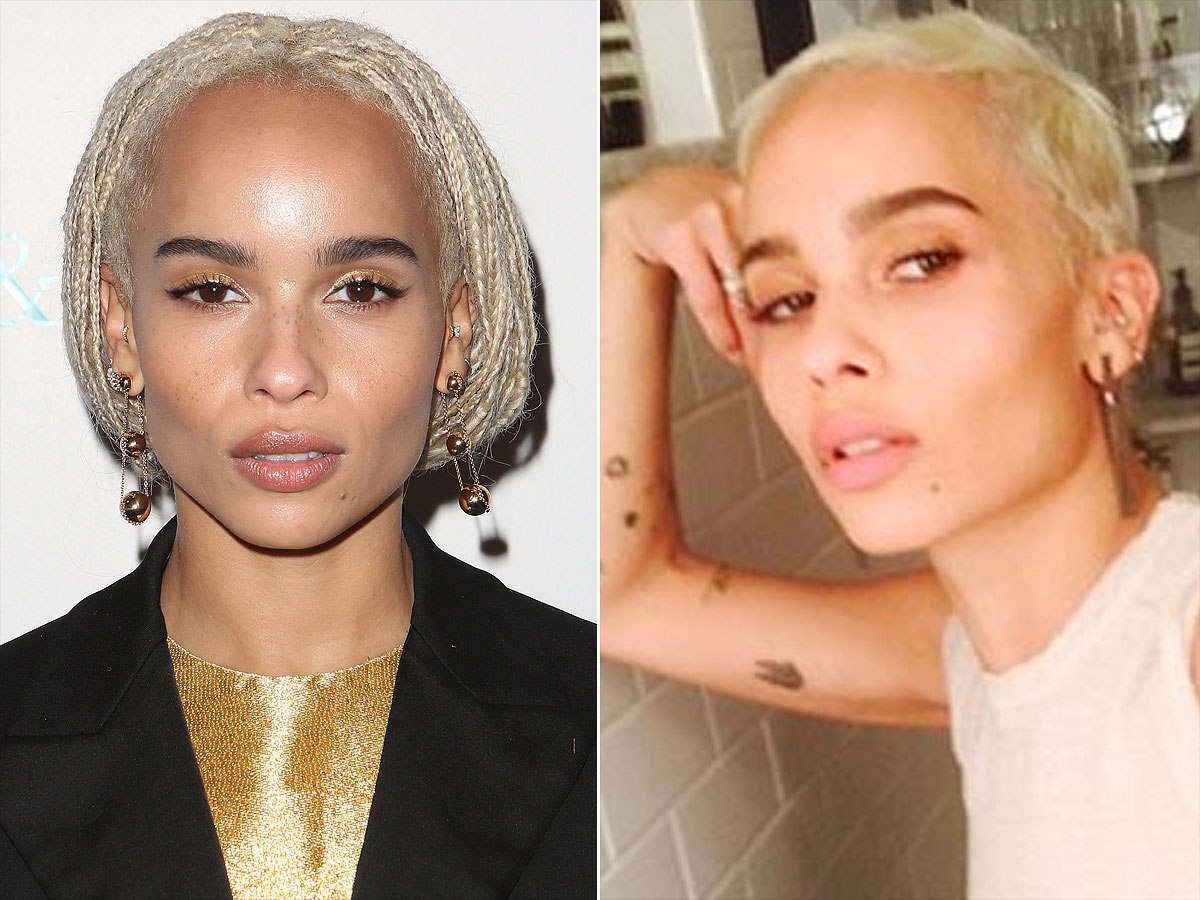 Anywho, how do you feel about Zoe's hair chop? Does it suit her? Ironically, we've got a post coming up next week on MY blonde locs (more on the locs and less on the blonde) so stay tuned for some more hair inspiration and questions coming your way. Plus, we've got some new content from other writers happening soon. Can't wait to share!