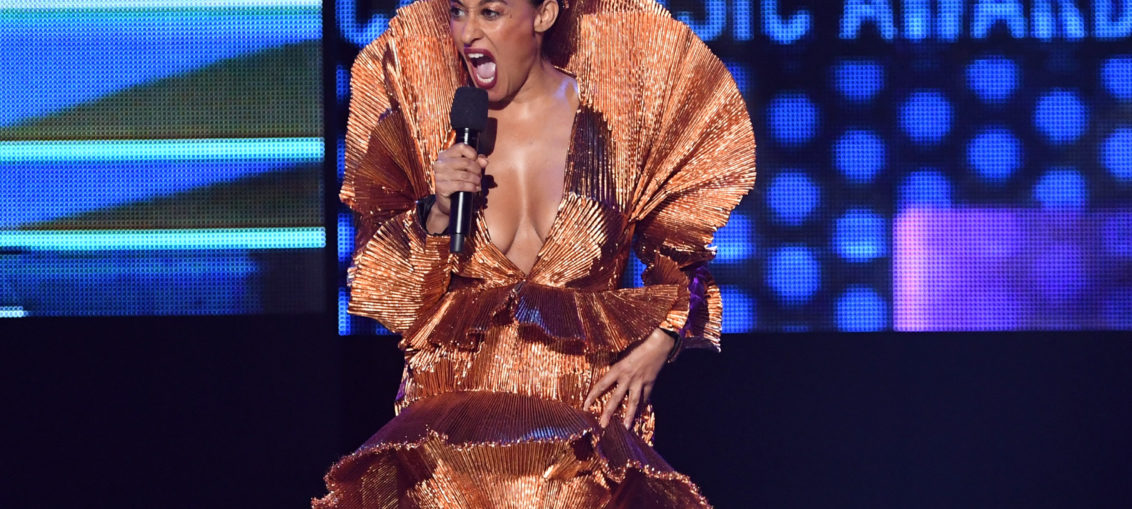 Last night, Tracee Ellis Ross hosted the American Music Awards in true Tracee style: unique, different, filled with #blackgirlmagic, and yes, definitely fashionable.
The Black-Ish star took the red carpet ahead of hosting the show, dressed in a long-sleeve red sequin gown by Stella McCartney with Tamara Mellon heels, styled by her long-term stylist Karla Welch, who has made some amazing looks for the starlette over the past few years. "You know I love clothes. I'm a style girl, I'm a fashion girl," she told People after recently launching her own clothing line in JC Penney. "Often I dress myself but for occasions like this I work with the extraordinary Karla Welsh and she and I have been cooking up a storm."
Of course, that won't be her only outfit for the night, and for the evening, we saw at least 9 outfit changes (I lost track after about 7, but indefinitely 9). And so of course, I'm spotlighting some of the beautiful looks for the evening: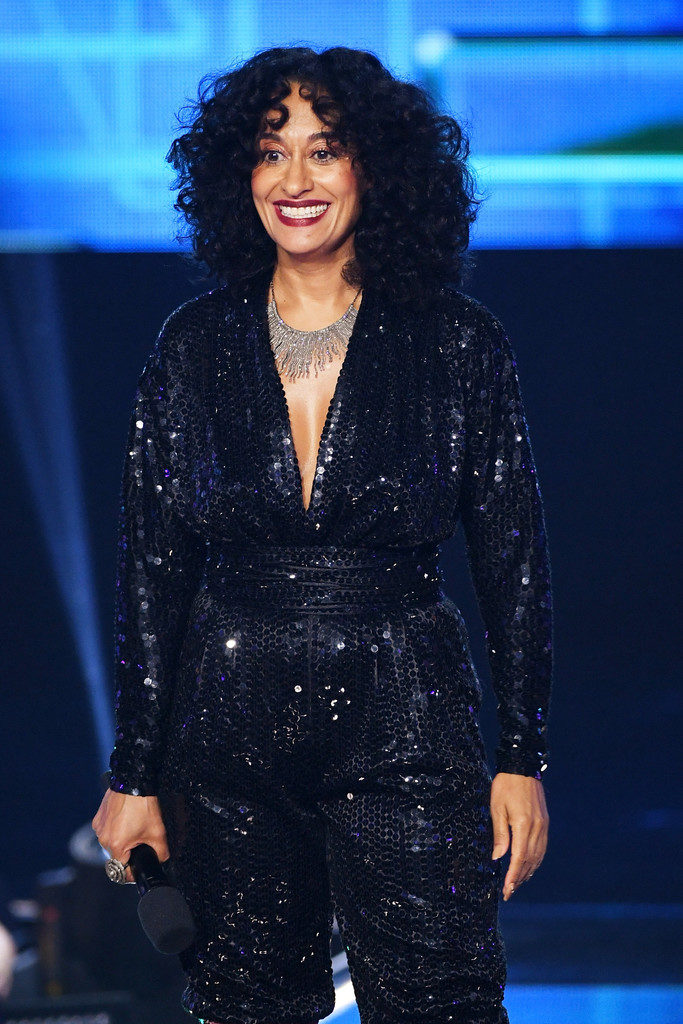 Another beautiful outfit by Shrimpton Couture (they also were responsible for her GORGEOUS white fur-ish coat)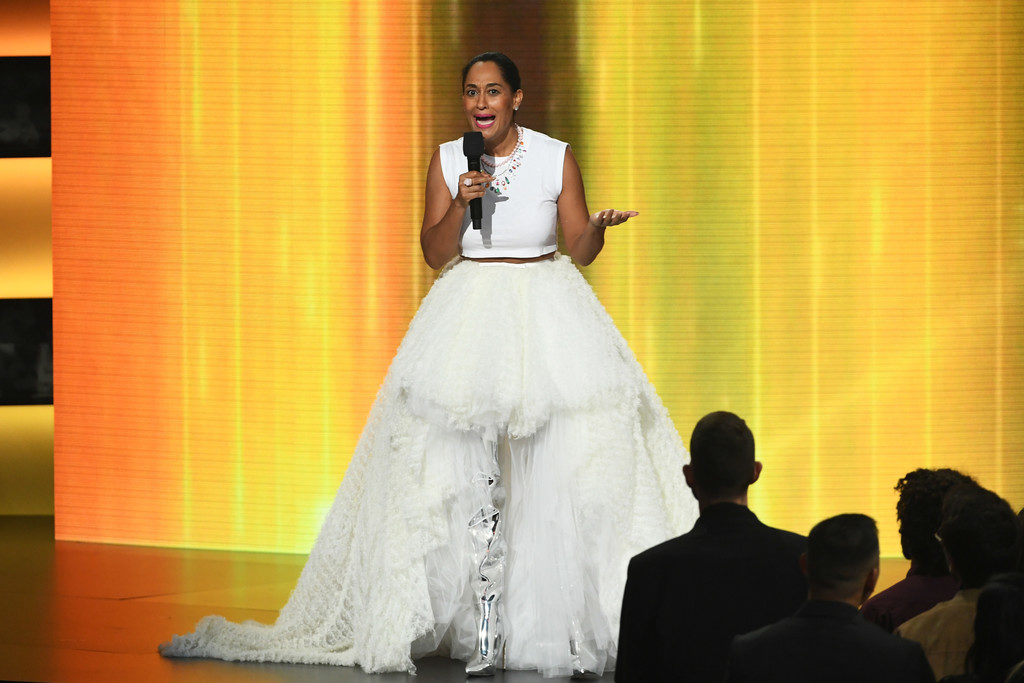 What better way to be extra than a Giambattista Valli skirt, xKarla tank, and Aldo shoes?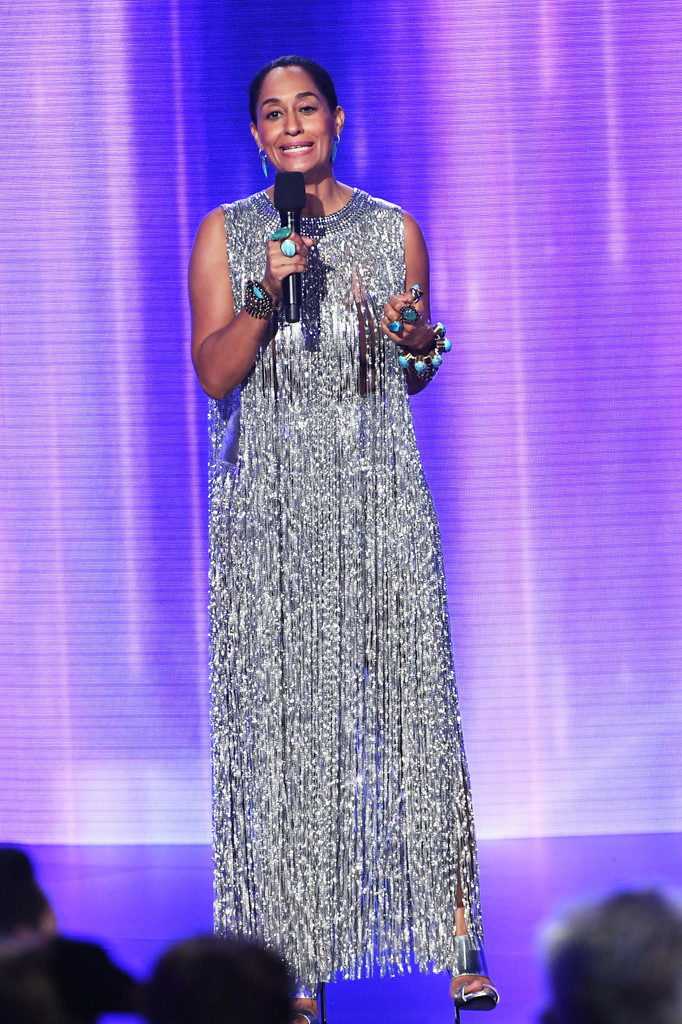 Here come more sparkles in a Paco Rabanne fringe dress. This paired with those Guiseppe Zanotti heels is nothing but yes yes yes for me.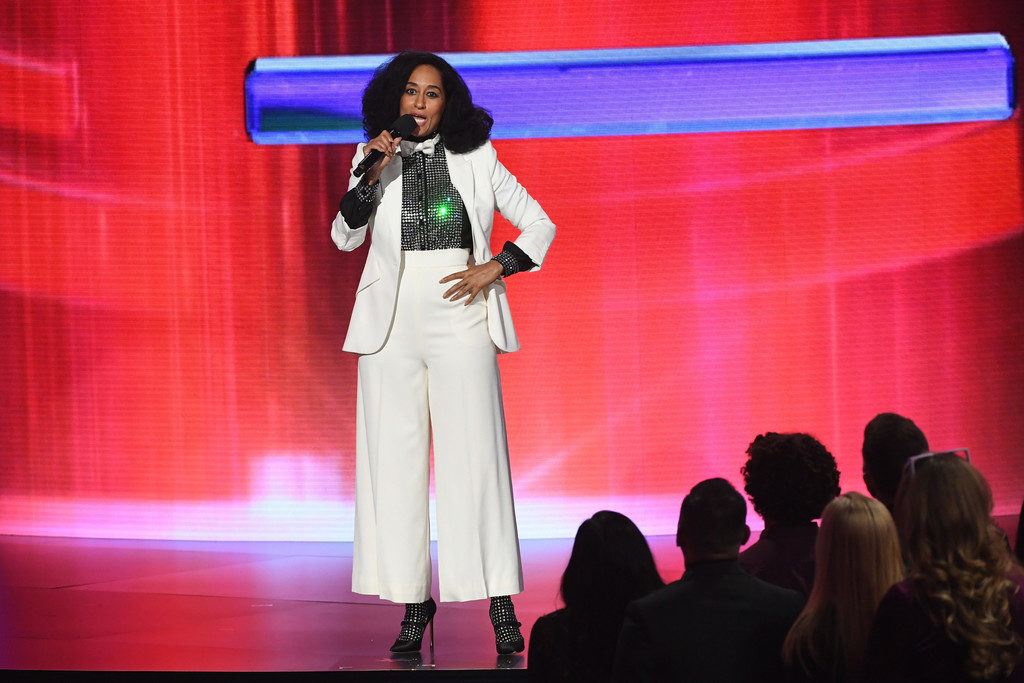 An ode to her mother, Diana Ross, Tracee sure did bring back a lot of vibes with this beautiful look. Like, can WE borrow your mom's shirt too?!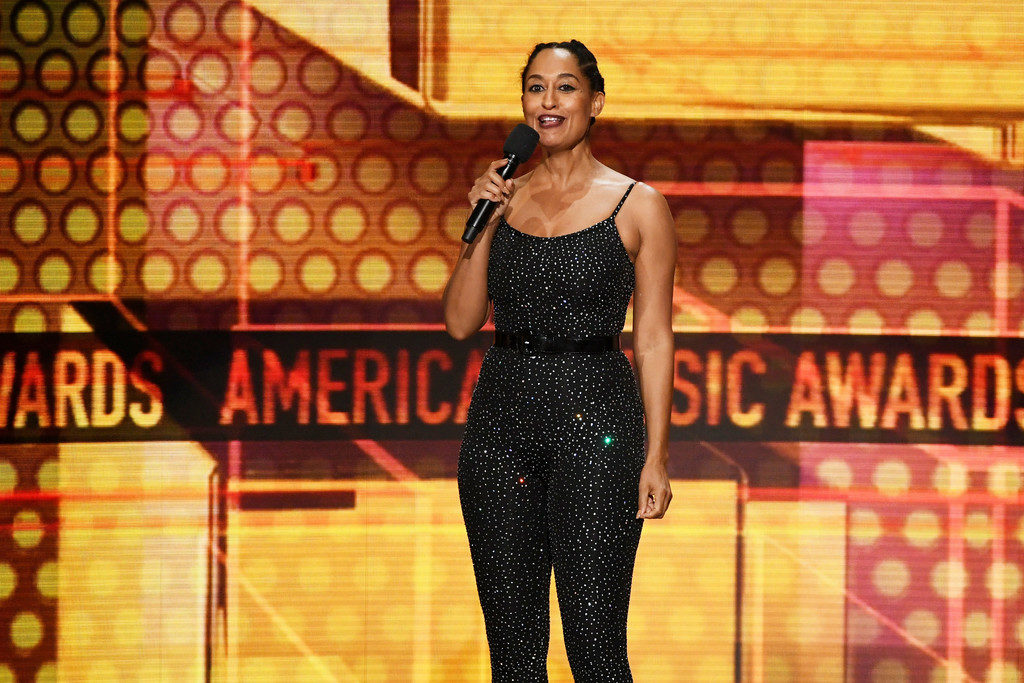 Tracee dazzled in a D Bleu dazzled sequin bodysuit, *sigh.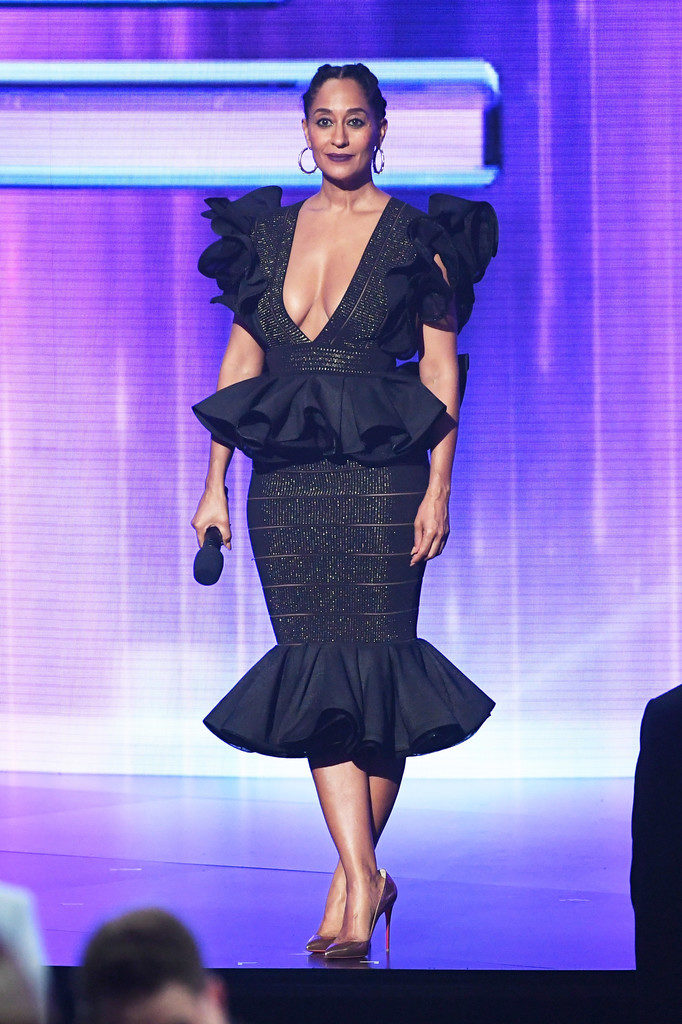 What is an awards show if there isn't a bit of Balmain and Louboutin?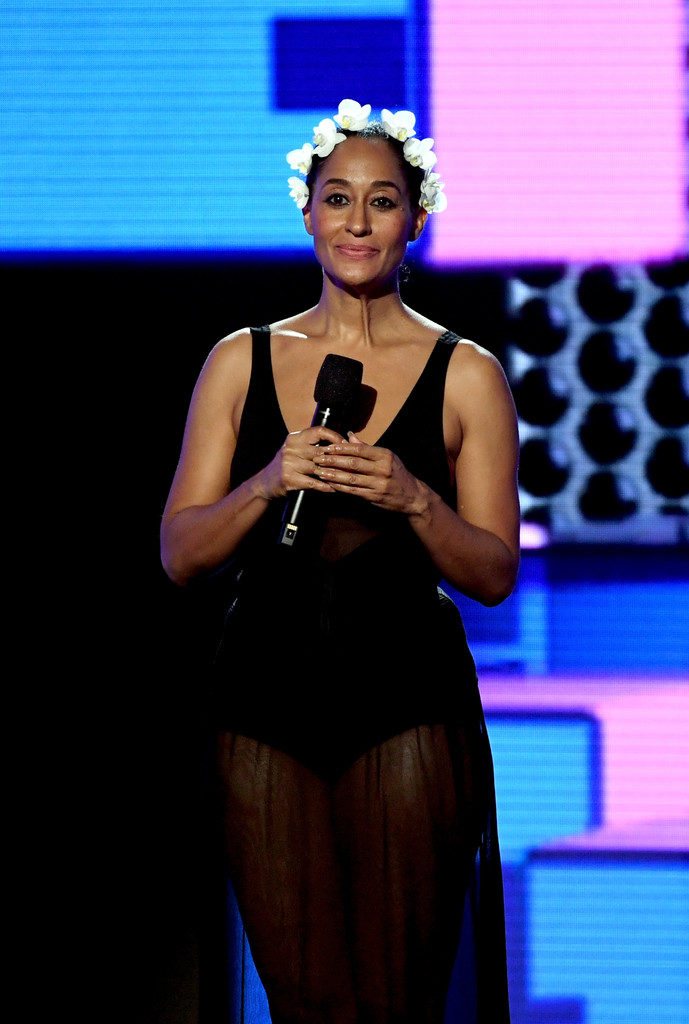 Angelic and sweet, Tracee went for beauty princess vibes and I am honestly such a stan for this look, I can't deal.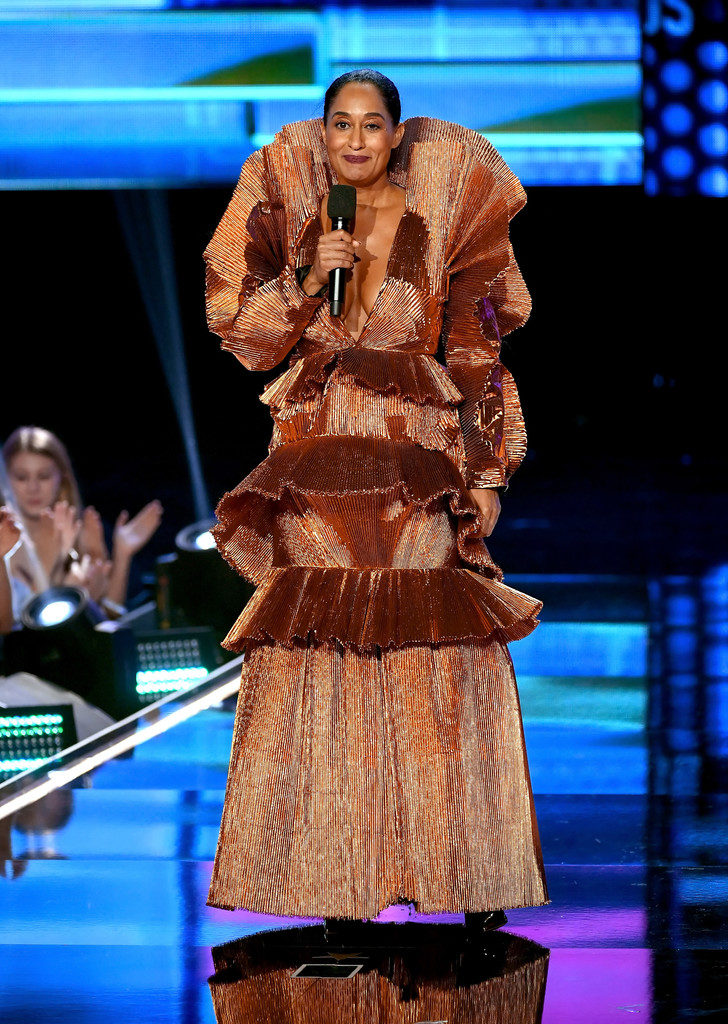 This Ronald Vanderkemp dress was so avant-garde and out of this world, I had to take a second look. Absolutely star-gazing.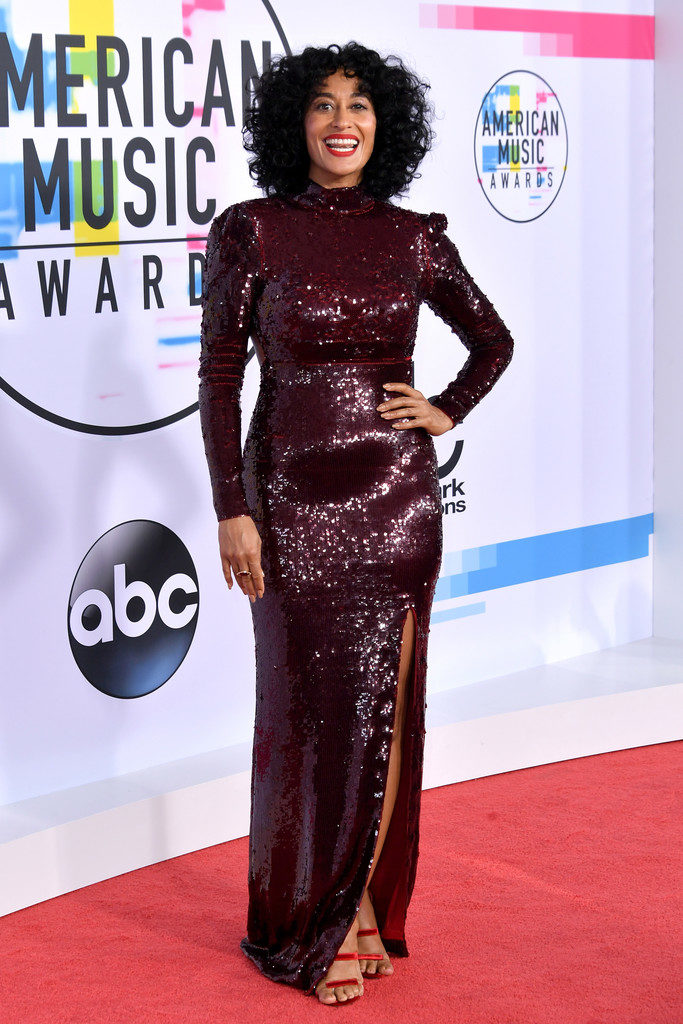 The beautiful Stella McCartney dress that started it all off.
What was your favorite look of the night?