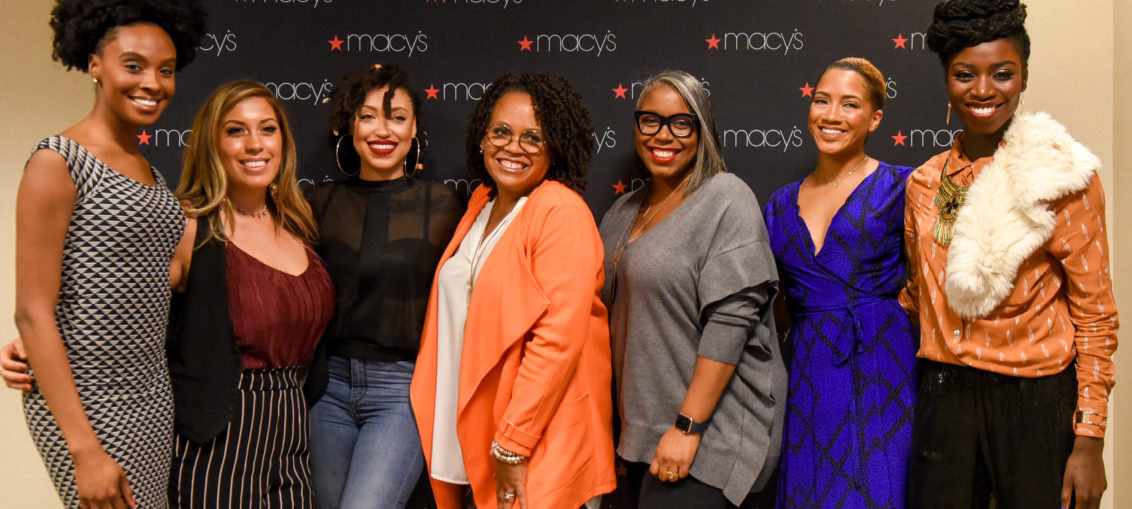 There's nothing like being a beauty girl. Whether you work at Vogue, freelance your makeup artistry for your friends during prom season, or even just obsess over glittery things at Sephora, one thing that always binds us together is looking and feeling beautiful. Of course, beauty is deeper than just skin tone– literally and figuratively. Thus, Colorcomm's annual Spring Beauty Event promised to be a night of laughs, fun, makeup (because…beauty, duh) and bonding with our fellow sisters in a fun and unique way.
Held over at the Macy's on 35th St., dozens of ladies (and a few suave gents!) flocked over to get their stake in on all things glamorous. With sponsors such as Jopwell (who provided amazing professional headshots) Bobbi Brown (where MUA's refreshed and revamped your makeup looks) and Curls (who provided some exceptional goodies to all attendees), it was an event one could not miss!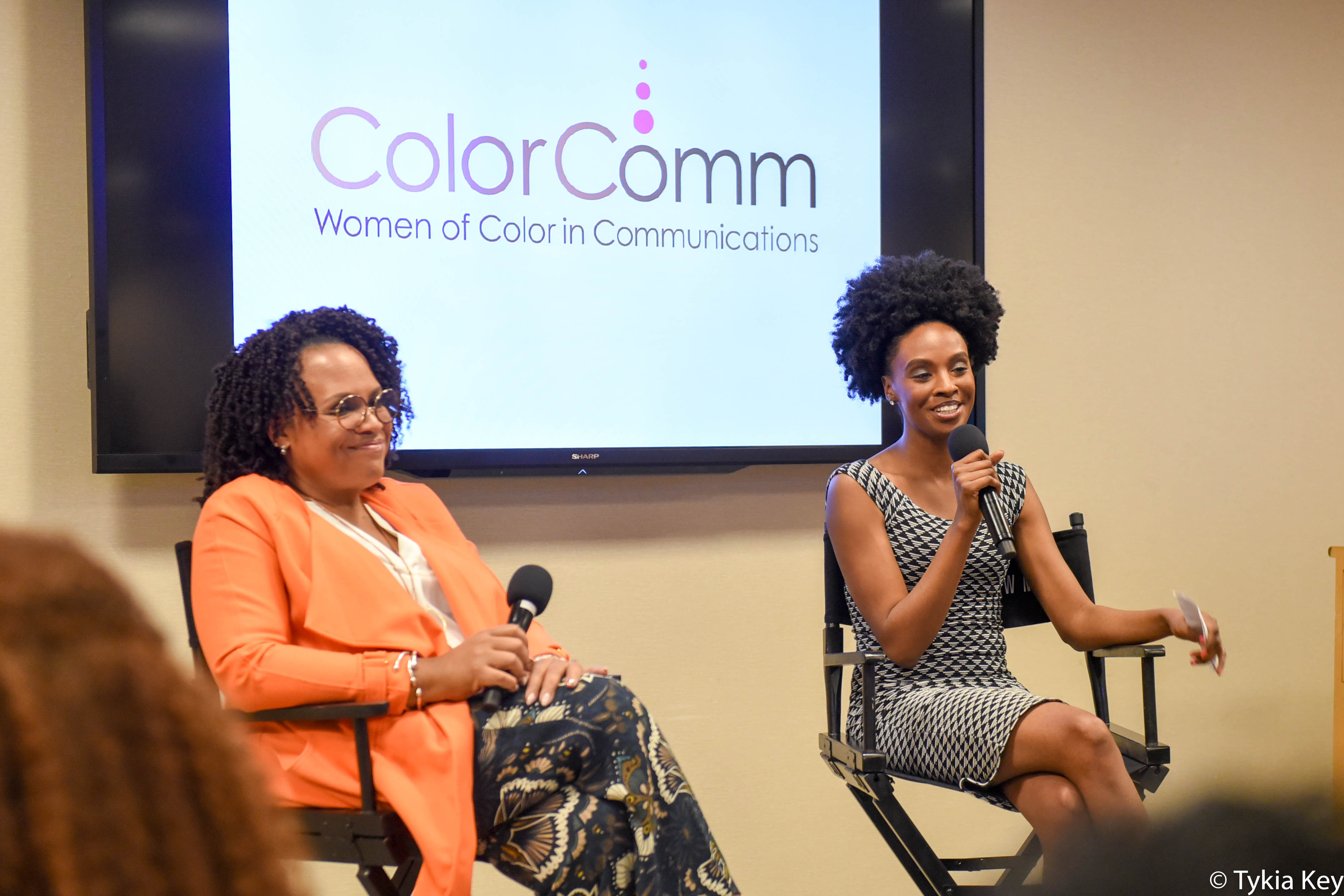 Aside from the networking, the night was formally kicked off by Essence Gant, Beauty Editor at Buzzfeed, whose statuesque beauty and larger-than-life 'fro captivated audiences long before she spoke. Gant sat down and chatted it up with none other than Lisa Price, the founder of Carol's Daughter, a multi-million dollar beauty product line.
Though Price has built her way as a staple beauty industry-insider with her brand, she didn't necessarily know that was the route she'd go. "When I started to make products, I didn't think of it from the perspective of a beauty brand that's going to service this community that's not being served. I was making these products in my kitchen on my stove, and serving them in flea markets or craft fare, so I didn't even think of myself as a beauty brand. I was selling things that I had been making, at first as a hobby, for myself and family and friends."
When faced with challenges, small and large, Price asserted to stand in your calling and never cave in. "I remember looking in my office and realizing that 37 people depended on me financially. I don't have time to be cute and make choices that'll make others happy, I have 37 lives on the line."
As a woman in the beauty industry myself, it is always important for me to use a platform to show people that writing and producing content (or products) for women of color means we're making content and products for all. "I'm in a space where my core customer is and always has been an African-American woman…you have to learn how to be inclusive, though." Oftentimes, we forget that simply by the demographic of "women of color", we can cover the gamet of people simply by looking within our own community. Being a "sista" is a beautiful thing.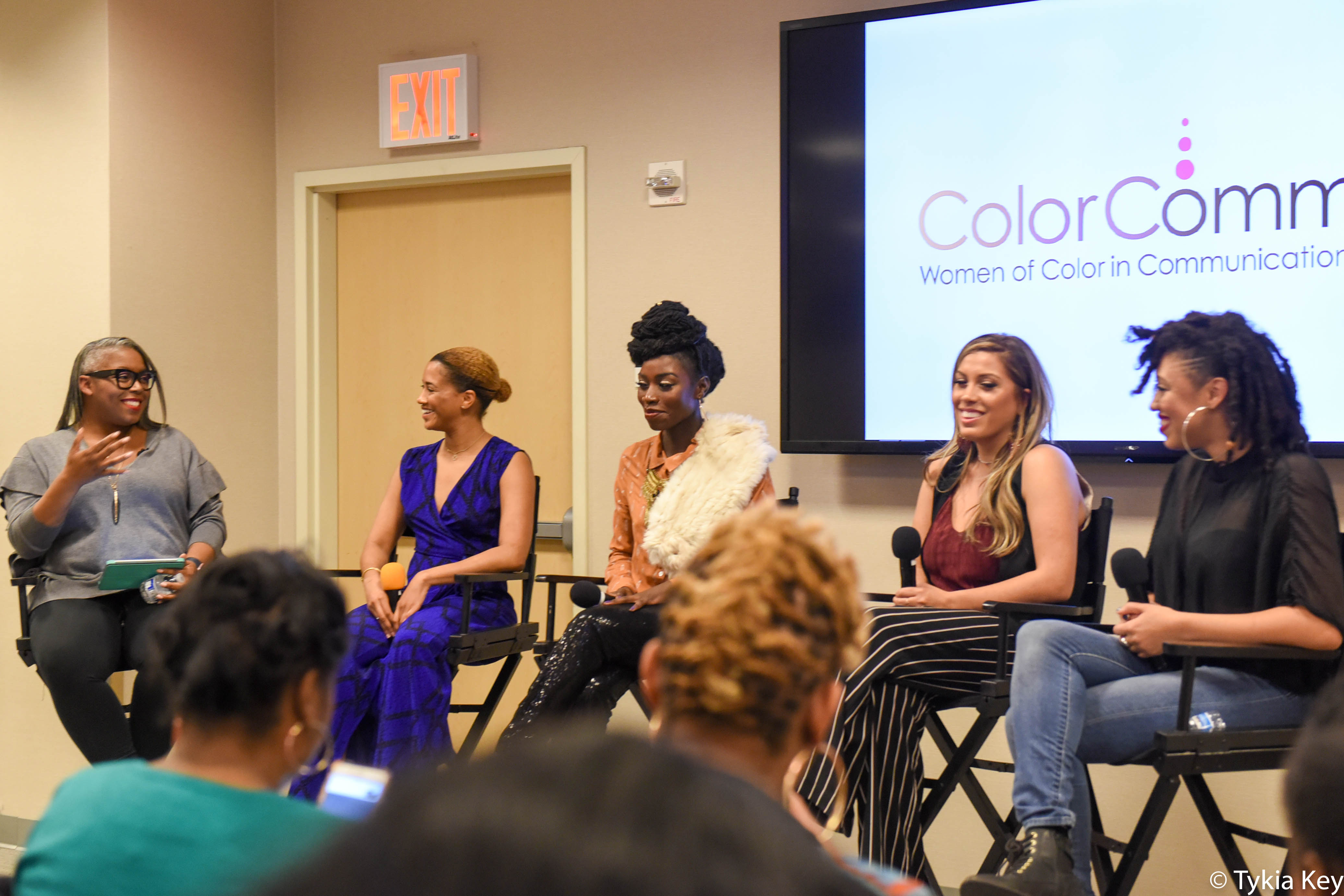 Next up was the second panel, moderated by none other than Ty of GorgeousinGrey. The thing about me…I'm obsessed with Ty. On multiple occasions, we've met, chatted, and dished #BlackGirlMagic. It always makes me happy to see someone not only walking in their light, but doing so humbly and with an amazing spirit.
Joining Ty were Kristen Brown, founder of Gold Label Cosmetics, Taren Guy, a Youtuber, Stephanie Flor, celebrity makeup artist, and Demi Grace, recording artist and model. The night dished around what "beauty" meant to each of them, how we could all use our platforms to elevate other women of color, and how the omission of one voice is honestly the omission of all our voices.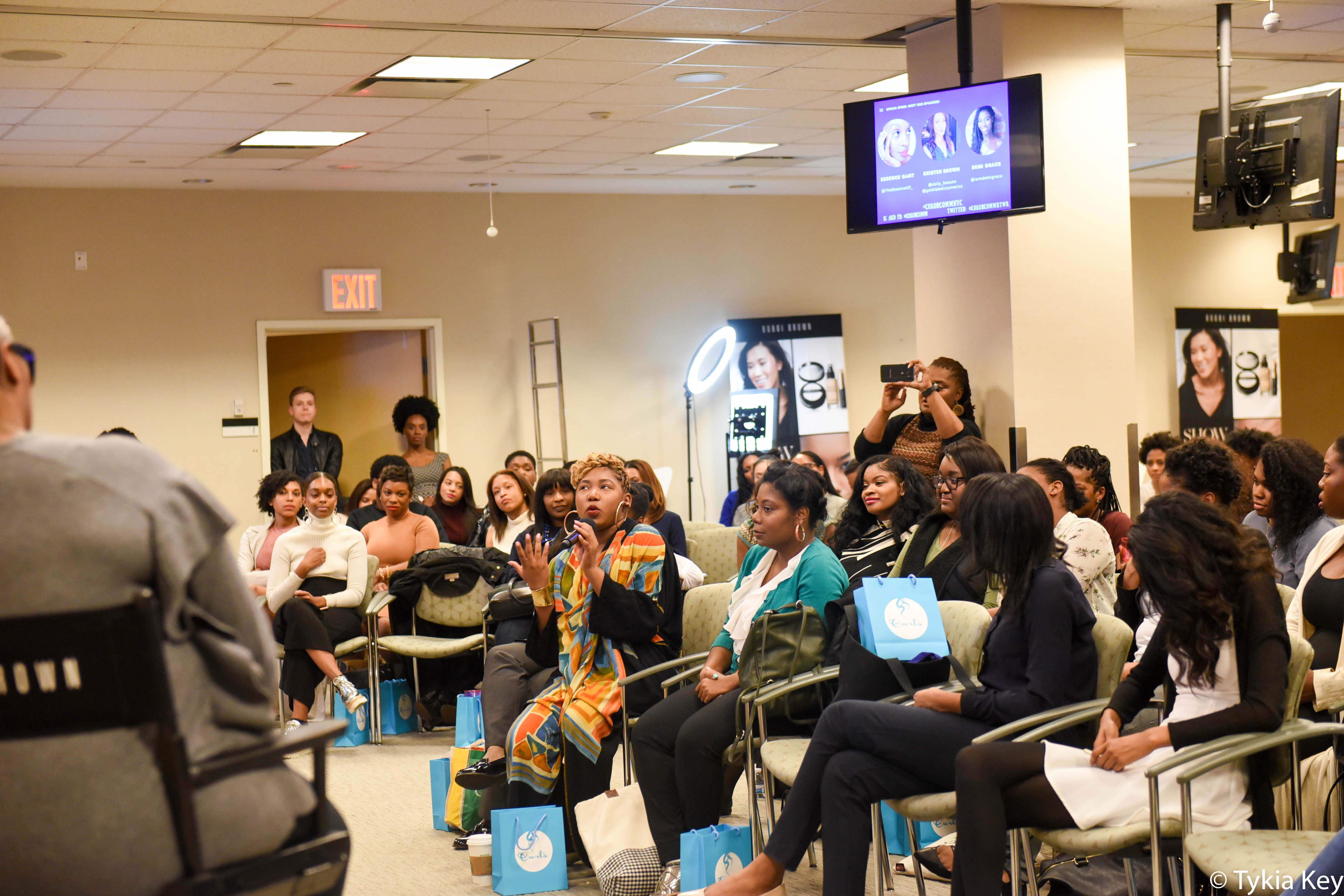 As each lady shared her experiences with beauty and how she hopes to use her platform to encourage other women, it left this writer to wonder what impact or legacy I wish to leave. We are all tasked with this responsibility; one to encourage and empower other women to walk in their calling. To live in a space that's free of judgement and open for discussion. Certainly, to be free in ourselves and free with each other, and to always use our voices to elevate, never to tear down.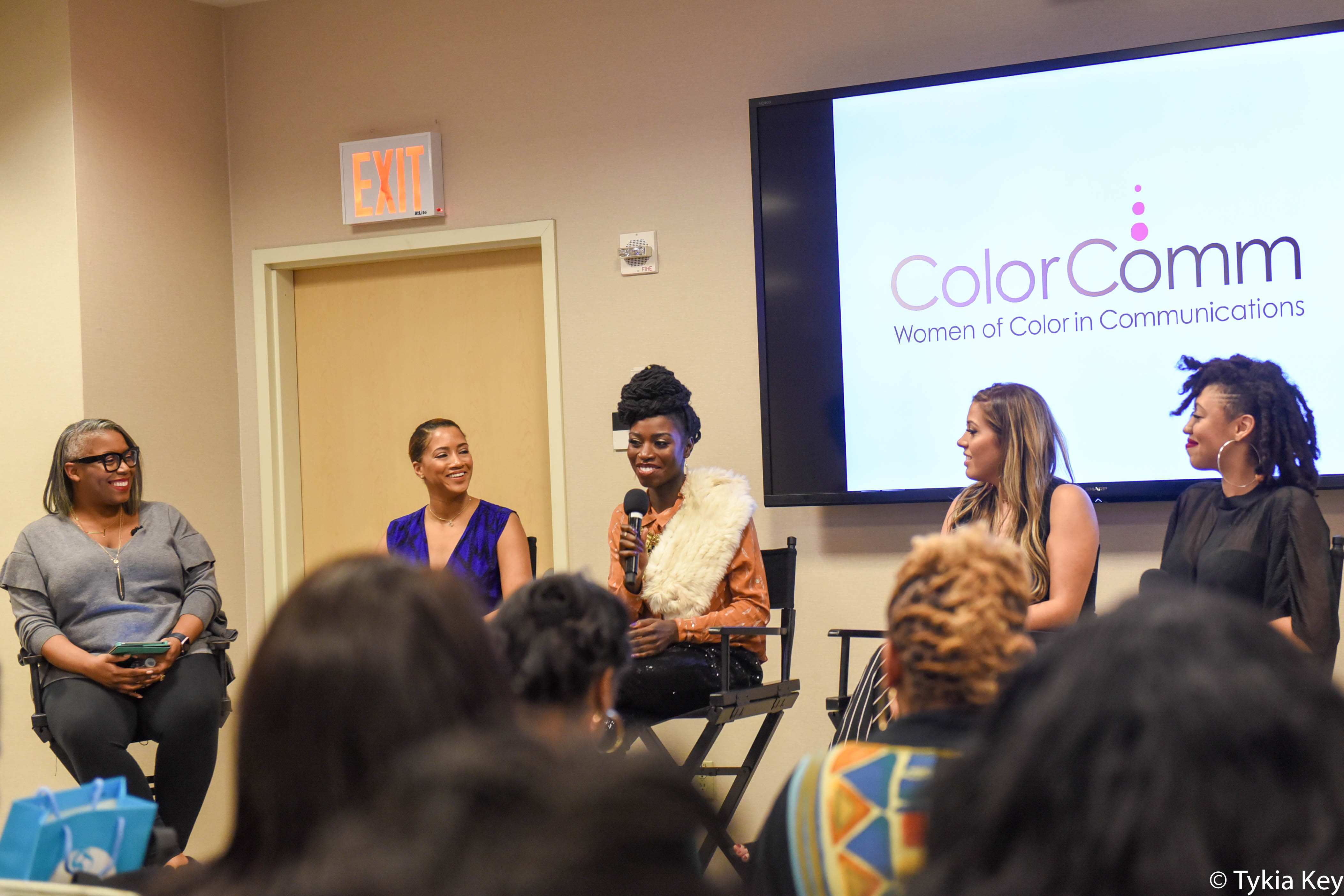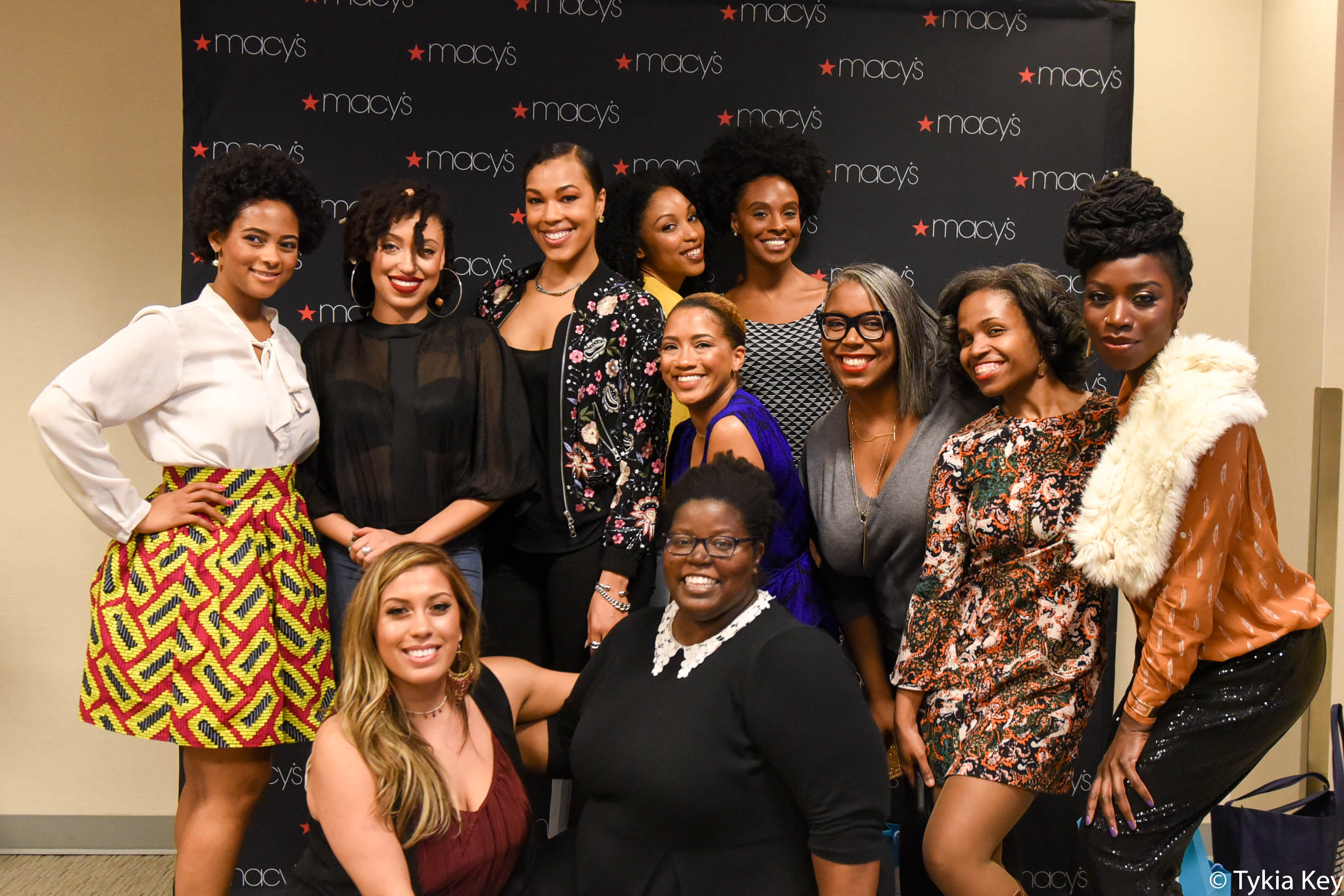 After the event, guests were encouraged to mingle, chat, and take photos. All in all, we're all beauty girls at heart. Let us continue to carry that beauty within us, but also to share that light with the sister next to us.
To find out more about Colorcomm's events (hey, I do sit on the board, after all!) check out the website to stay in the know. Thanks to all the amazing attendees, sponsors, hosts, and organizations who made their presence known! Until the next time. <3