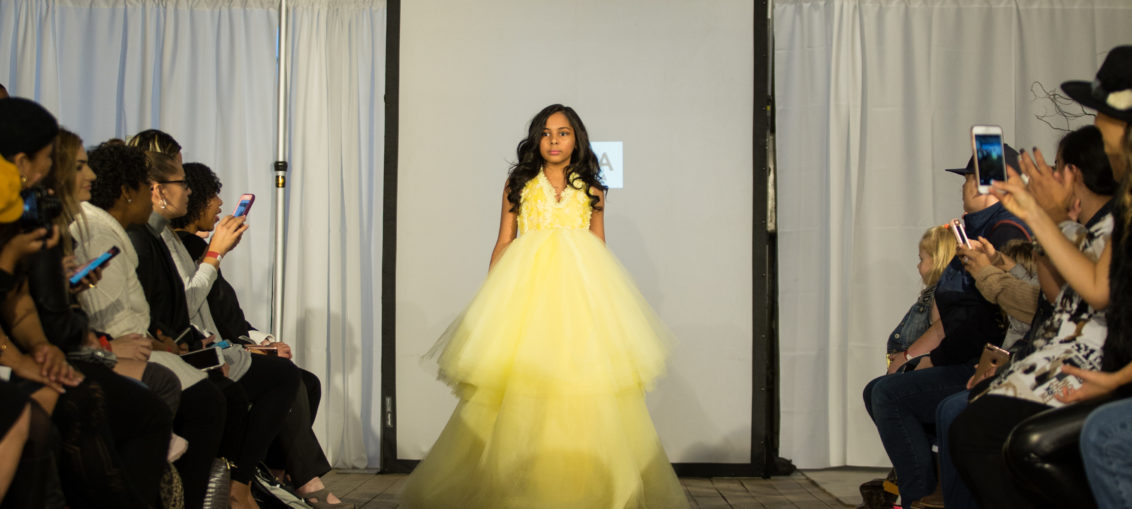 Written by Mia Marshall
I've been to a number of fashion shows in my lifetime. I've even participated in a few myself, as a young child and "aspiring model" (as I believed). However, Saturday's KidFash Anti-Bullying Fashion Show was one to remember. Inspiring, moving, and captivating are only some of the words that can be used to describe the overall feel of the show. The show lasted about two and a half hours, and every minute of it was extremely engaging.
The show started with models wearing beautiful pieces from designers Belle Threads and Izzy Be. While Belle Thread's items exuded a playful and modest vibe for children, Izzy Be's pieces were chic and fun, geared more towards the modern teenage girl. Next, there was a welcome and introduction from Ruby and Vivian, two young girls with personalities twice their size. Vivian performed the song Unsteady by X Ambassadors, with a contemporary dancer gracefully taking center during the performance. This was followed by a raffle and an introduction to the newest model of KidFash, Jake Smith, a young boy who will serve as the face of the Anti-Bullying campaign.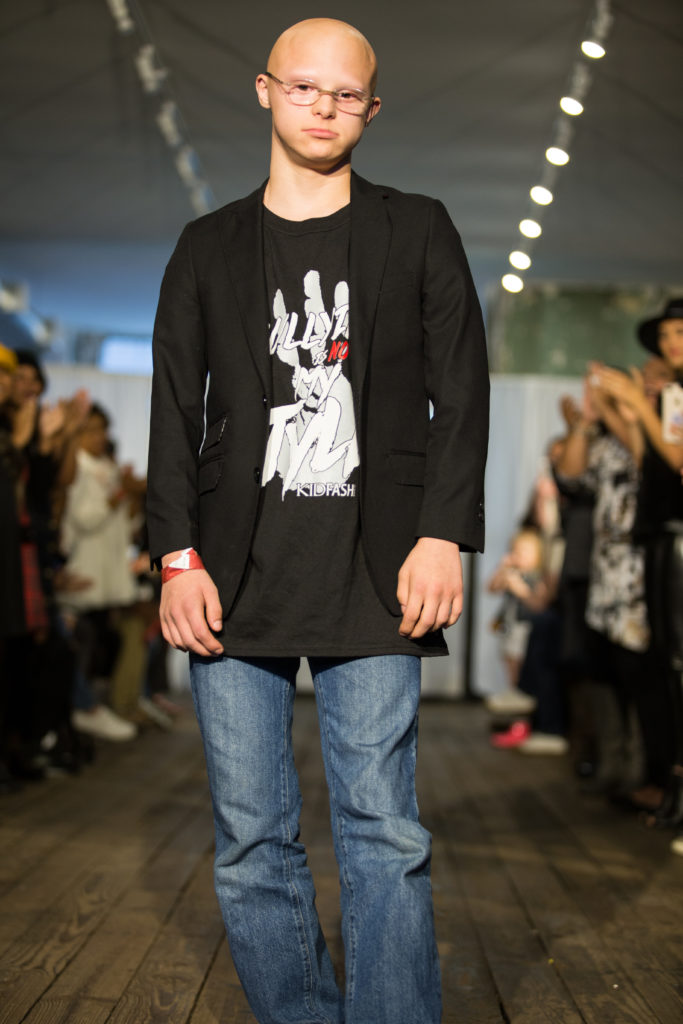 Next up were designers Almond Eyez Designs and Sugar Lulu. Something to be noted about Almond Eyez Designs is the amount of African American models who walked for the brand. The number of black people in the room alone was extremely low, but the models eased my concern that was beginning to fester. #YESBLACKGIRL
Something that I took notice of from the moment I arrived at the show was the lack of black models. There were plenty of white and mixed models, but where were the little black girls and boys? Where were the afros, dreads, or freshly pressed hair? As a woman of color, I have sought representation in the fashion industry for years. Whenever I see a black model representing a large campaign, my immediate response is praise and gratefulness. I feel that their accomplishments are my own, that they're the face for all of us that once dreamed of it, but never saw people who looked like us out there. What I was blind to was the harsh reality of the fashion industry, as a whole. Going into the show, the thought never even crossed my mind. And I hated the moment that it did actually occur to me.
But this issue is something that doesn't just start where we see it with Vogue or Harper's Bazaar. This is an issue that's even present within children's fashion. So as I watched the first model come out for Almond Eyez Designs, my heart cheered up a bit. Then the second came out, then a third, a fourth. The last thing I expected to do at a children's fashion show is feel the need to cheer a little bit harder for the black girls. This was a true wake up call.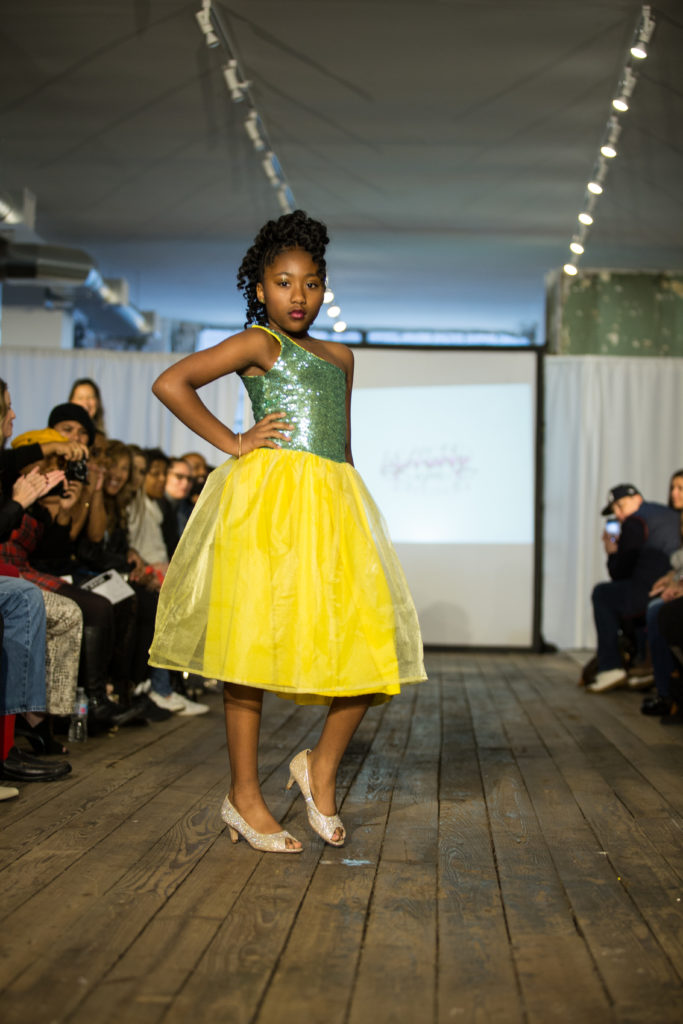 After these remarkable designs were shown, Ruby sang for us, another strong and beautiful voice. We were then introduced to the founder of the magazine, Damon Ross. The last designers to come out were D'Lora Kids and Adrianna Ostrowska, who undeniably presented some of my favorite designs. With designs ranging from Marie Antoinette to Little House on the Prairie vibes, they were all extremely elegant with luxurious detail. The after-party began at around 4:15, with a performance from Riley Mcevoy. It's no wonder all of these girls are signed. Each of their voices never ceased to amaze me.
Overall, this was an amazing show. It was very well put together and I really enjoyed it, as it was my first time attending a show for editorial purposes. I was able to see things from another perspective – one which seeks to understand things rather than only observe. After attending this show, I've come to understand just how deep the issue of race and colorism in fashion really is. The reality is that the opportunities presented to people of other races are rarely presented to those who are black. In my opinion, the issue consists of two things – money and what is considered beautiful. Despite my unfortunate reality check, I never thought I'd be so moved by children, but they played the biggest role in my entire experience. It goes to show that you never know where you'll learn your next lesson.