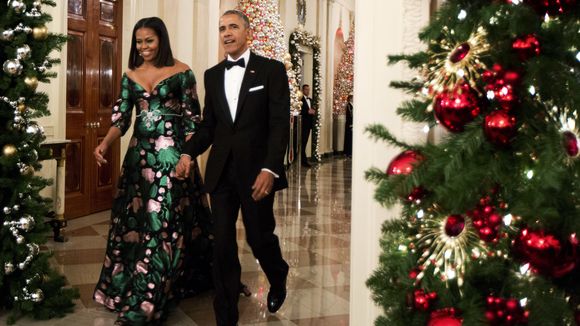 As if we actually needed another reason to love Michelle Obama, the fashionable First Lady is proving to us all she's going out with nothing less than a bang. On Sunday night for the Kennedy Center Honors, she donned this DELICIOUS custom Gucci print and green dress: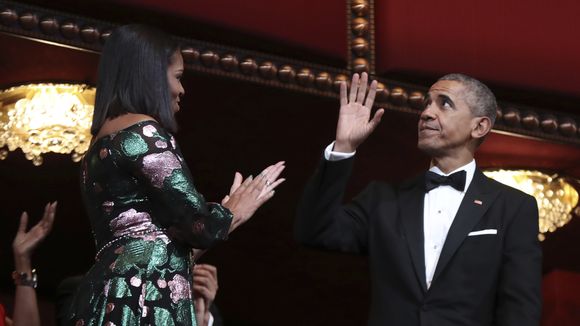 It's moments like this when…sigh, I just get overwhelmed that the Obama administration is coming to a close. Like, when will another First Lady EVER…*carries on*.
The beautiful embellished, off the shoulder gown sparkled in Christmas-savvy shades of green and pink (camellia, actually), made of a floral silk crepe and belted with a pearl embroidered broach.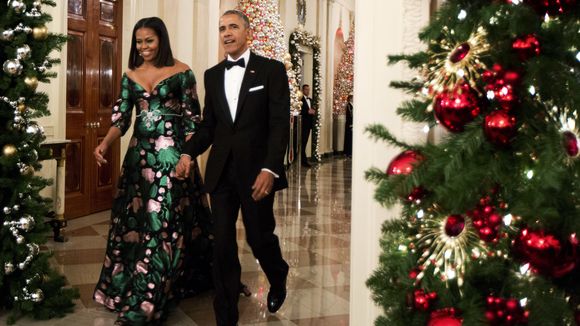 And since it's custom made, there's no chance on any of us recreating the look (maybe Alessandro Michele will bless us all with a special collection). An absolutely stunning dress for a stunning First Lady.