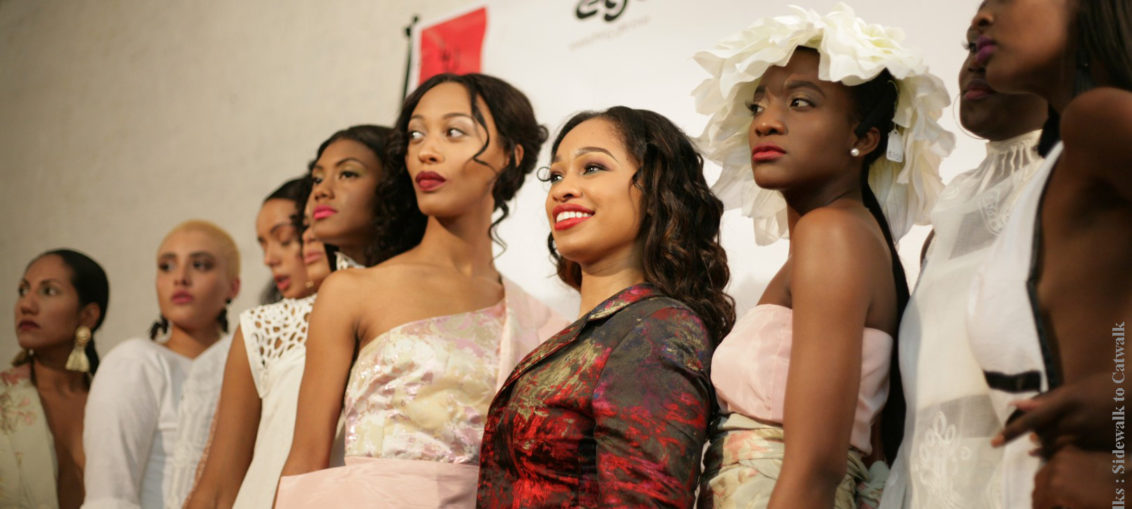 While ya'll know I love to talk about the designer greats and the big names of NYFW, there are two things I love even more: black designers and up-and-coming talent. Friday night, I  swished on down the road to "Catwalk to Sidewalk", a fashion week experience showcasing the designs by Underwood NY, Danny Nguyen Couture, Cesar Gaindo Spring 2018, and the inaugural collection of Magnolia Silks.
The house was packed with Misfits decked out in their best threads, here to celebrate the fabulous designers and their wares.
For the night, ya'll KNOW I had to get into the makeup looks, so I went over to chat it up with Neveen Dominic, lead makeup artist and founder of Neveen Dominic Cosmetics. "I came to New York to kick NYFW with JC," she said. "She's such a talented artist with a big heart, and that's what I love to line up with. We're all about empowering women through makeup and being a social movement."
So what exactly could we expect from the models? "At the beginning of the year, the shows were showing the skin to be matte, and the eyebrows being groomed. I wanted to show consumers how to stay on trend," Dominic noted. "Brows are more natural, a bit defined, but definitely groomed. Neutrals are still in, but we're having fun with pinks and purples. The skin is neutral, but the bold statement is in the lips, " said Neveen Dominic, lead makeup artist for the night and founder of Neveen Dominic Cosmetics.
"You can recreate this look at home," she added. "You'd want to prime your skin to give it a matte and natural glow. I encourage people to have fun, it's more artistic, so whatever art means to you. Your lips though? Bold."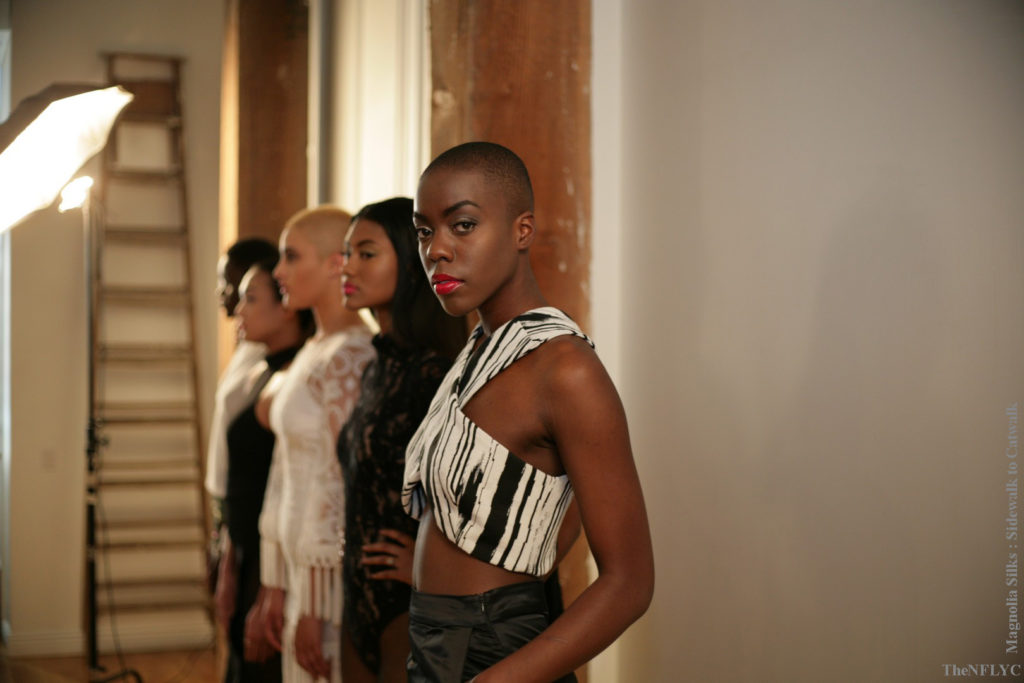 However, make no mistake: this night wasn't about the makeup, but showing others to be organically themselves. THAT's beauty. "Beauty to me is living your best life and the life God wants you to have," added Dominic. "It's really not about makeup, but just enhancing the beauty from within."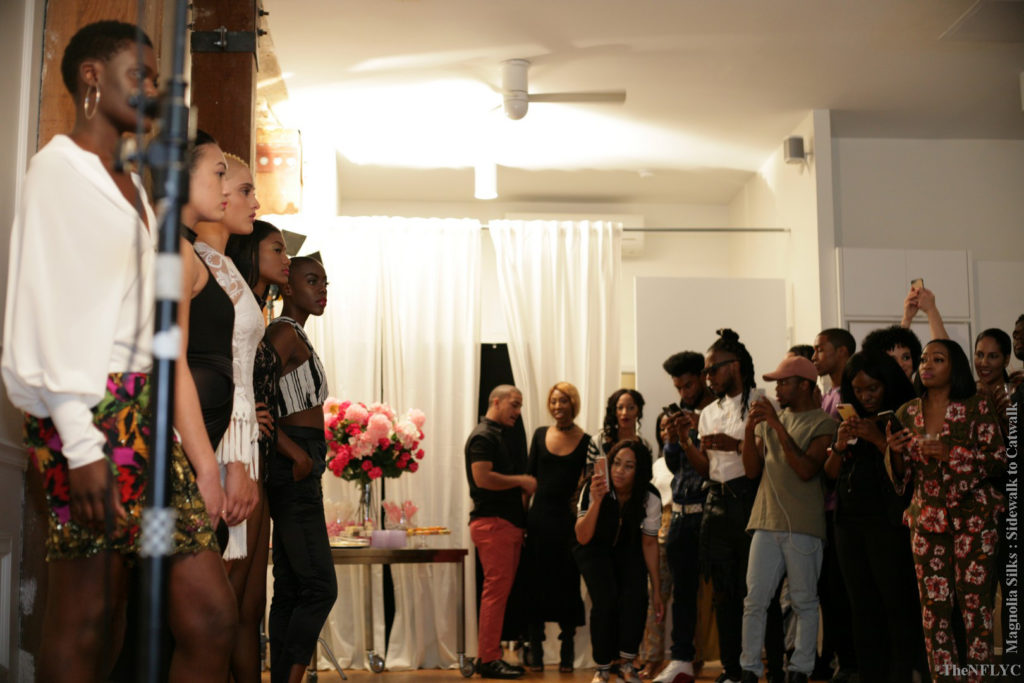 After a few collections, it was time for the lady of the hour and host for the evening, Jacci Jackson, founder of Magnolia Silks Boutique. Jackson premiered her first collection to the bustling crowds, proving that women really can juggle multiple hats. "The inspiration for the launch is I'm giving you 'I'm Every Woman'," said the stylist. "Here in NYC, I'm wearing many hats, so I wanted a collection that was wearable for everyone. I wanted to give a wide variety for all groups."
The first-time designer may have been nervous (if so, we couldn't tell), but it was a moment that's certainly been long overdue. "It's been a long time coming. When I announced I was launching, everyone was saying it's about time! Now that I've moved and established myself, I put it out there. I was very hands on with the process and design of EVERYTHING. [Showing during NYFW] is a dream, it's so exciting for people to finally see what I've been doing and what I've been working on." Trust me, TheBlondeMisfit saw quite a few things she'd love to add to her closet!
So, my misfits, what advice would Jacci give to any of you looking at one day creating your own sartorial wares? "One thing I'd tell designers is to put out a quality product. Look at the fabric, that you're hands on with your creations, nobody wants to put on an outfit and a button pops off. Make sure things are quality and detailed. Have fun with it, don't focus on what others are doing and create your own trend."
The designer already has her eyes set on her next collection, a resort line she's looking to join with boutiques and brick and mortars. I'm definitely going to have to get my hands on that red lacquard suit she wore though! Bomb!
All photos courtesy of Thomas Kim.