Reebok and Pyer Moss Creative Director Kerby Jean-Raymond (the wonderful Haitian designer who showed a riveting collection at NYFW this season and has been the man of the hour since Colin Kaepernick sported his tee for his GQ cover) are set to release a collaboration collection in 2018. And can I just say I am freaking out?
The unisex collection of apparel will be ready for Fall 2018, a contemporary blend of the fashion house and athletic apparel company. Apparently, it'll feature two separate lines for Reebok Classic, one of which will debut in February 2018 and will launch in August 2018.
"Pyer Moss exudes the type of fearlessness and authenticity that Reebok Classic stands for," said Reebok Classic GM Todd Krinsky. "We are excited to welcome Kerby Jean-Raymond and his designers to the Reebok family and look forward to working together on the upcoming collection."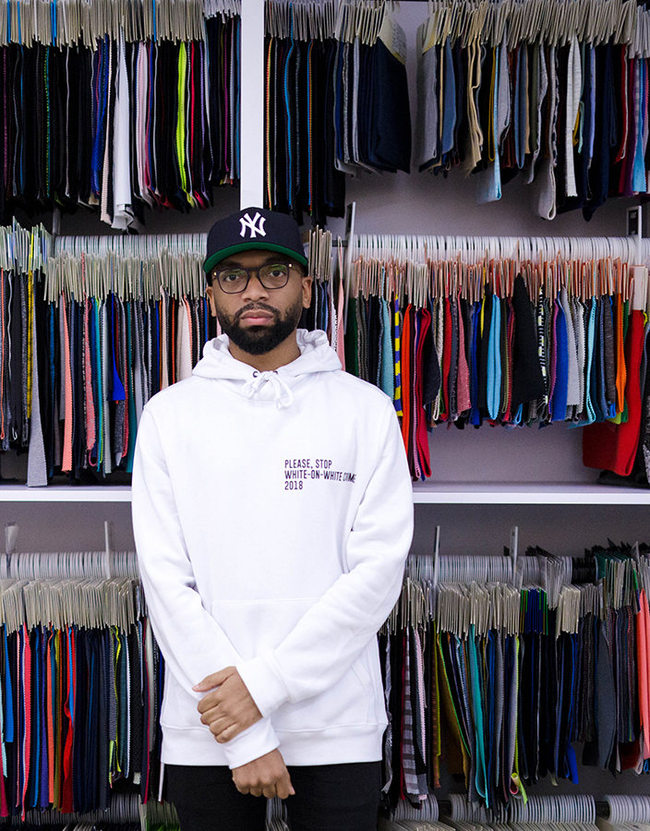 Jean-Raymond commented on the new partnership saying, "All it took was one conversation to know that Reebok was the right home for our team. We are really excited for everything we have coming up." Once again, freaking out. As we know, Reebok is definitely a household name and if Pyer Moss wasn't before, well it is now.
I can't wait to see what these two dynamic (yet in my opinion, definitely different) brands do for the consumer market in 2018. And hey, I'm always here for black designers getting a platform to shine.