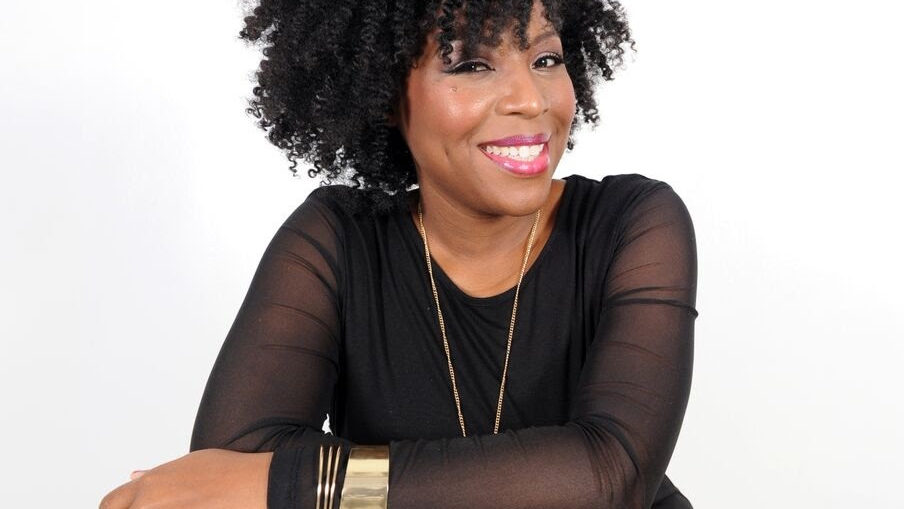 My beautiful misfits, NYFW has officially taken off and the long nights, early mornings, and eye drops commence!
During this time of on-the-go craziness, you want to make sure your skin is looking great, your clothes are staying ironed, and that you always have a backup shirt (just in case). But what about your hair? How do you preserve those tresses while hitting the streets after work? TheBlondeMisfit chatted with Stacey Ciceron, celebrity stylist and leading beauty expert, on what it is like working backstage at NYFW, how you can keep your hair pawpin' and cute, and most importantly, the hottest new looks you can expect this season.
Ciceron has built an amazing career off of blessing many tresses, but for the beauty powerhouse, it's all about giving back. "One of my main focuses was to have an apprenticeship program where I guide new and seasoned stylists in areas of skill, personal developments and professionalism," she told TheBlondeMisfit. "This was not available to me coming out of school and still is not prevalent in ethnic salons. The stylists that were under my tutelage have all gone on to great things in their careers, which makes me proud that I was able to be used in that capacity. The intention was to lift them up, never to hold them back like many do, fearing that they will lose if they give. As a Freelance Hairstylist, I am constantly engaging with my colleagues about their career paths and servings as an encourager and sounding board.
"In this creative industry, not many people understand or can relate to the challenges we face as females and women of color.  On social media, I live a mostly public life. My intention with that is not to be boastful but to share my growth. Letting them see that I set goals, and despite my human nature and setbacks, I always come out on top and I always push through."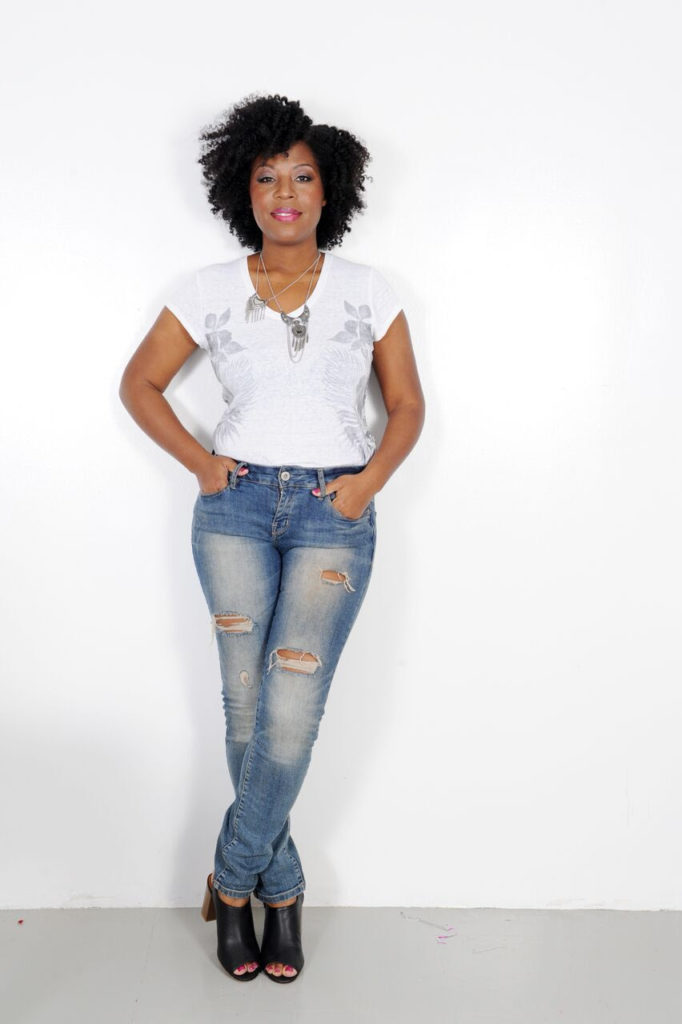 Pushing through as a beauty ambassador, trainer, and leading hairstylist, Ciceron has also worked the backstage whirlwind of NYFW, which is undeniably no joke. "Working during NYFW is like no other. It's a lot of work, fun, and a very exciting time," said Ciceron. "For me, it's an opportunity to reunite with old industry friends, be around other creatives as well as be a part of the world's biggest fashion movement. You can literally feel the shift of energy in the city around this time. It's fun to people watch as well. You never know what you'll see."
During this bustling time in the city, everyone from the models to the hairstylists are busy playing their role. The hairstylists have an important job from conception to end, helping designers figure out the looks that will cascade down the runway. " The designer often has an idea or some sort of reference in mind for the hair look that completes the vision, mood, and feel of the overall look," Stacey added. "The hair is looked at as an accessory that brings out the best in the designers look.  It sets the tone. The designers and hairstylist come together days, sometimes weeks, before the show to do what is called a hair test. We basically try a few styles out on a live model with sample or actual pieces (clothing collection) that will make it down the runway. The designer relies on and trusts our vision and opinion on the direction of the look."
Speaking of the direction of the look, what looks can we hopefully expect to see down the runways? Well, all of my naturalistas and #BlackGirlMagic enthusiasts need not worry, assured the beauty expert. "I've been seeing way more texture (waves, curls, crimps, coils) on the runway.Whether it's natural or created with a curling iron or flat iron. Also braids are here to stay."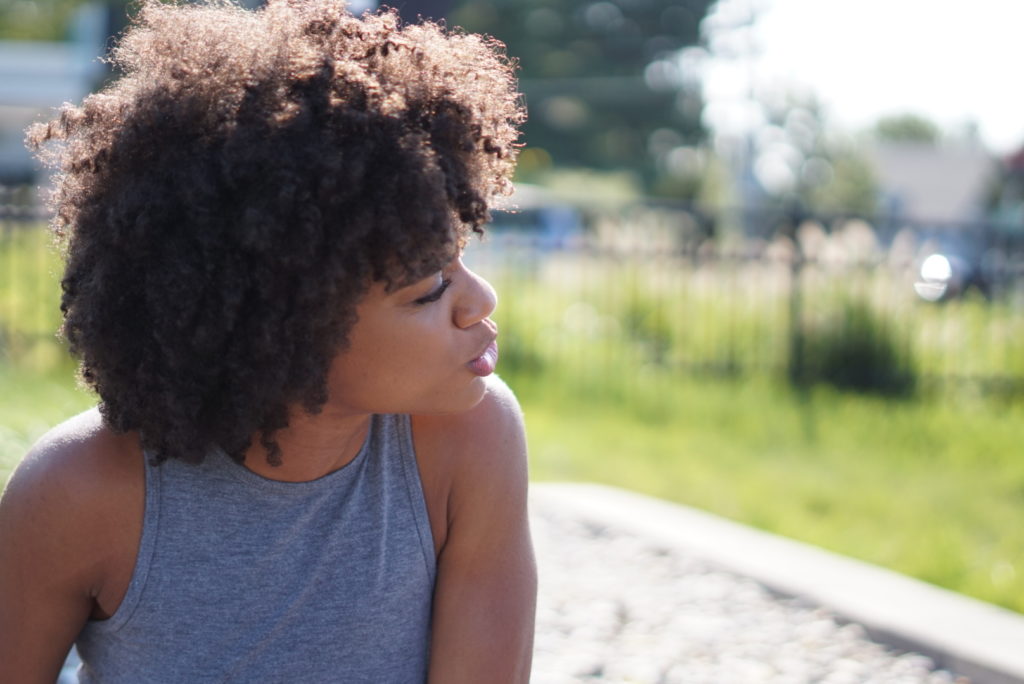 Moving from runway into our lives…
Of course, we needed to know how many of Ciceron's clients, which include the names of Chanel Iman and Joan Smalls, keep their hair healthy while running from show to show. "If I may be completely honest with you, if models haven't already cut all of their hair off, they are showing up with wigs, weaves or clips ins because of the high pace volume of shows," she noted (hey, protective styles!). "There are very few stylists that know how to manage textured hair. So if their hair is not protected during fashion season, it is completely destroyed. More seasoned models like Chanel Iman and Joan Smalls make personal hair requests that help them to avoid the damage. For example, no excessive heat or no gels." And if you're looking to spice up your look to be runway-ready? "I would be right on trend with adding a little bit of a pop with a really cool hair accessory, braid or combination of the two. I've seen some really cool bobby pins that can be layered or criss-crossed. You can also never go wrong with a super low pony. I would add a strong center or side part to add a bit of drama to the look."
Now, my little misfits with locs, there are a few options for us as well. Ciceron noted, "Women with locs must be doing the ultimate eye roll because now everybody wants them." ED NOTE: Yes, I roll my eyes EVERY DAY at all the attention we're getting, but that's tea for a different day! She added, "I love seeing locs with curls or waves done by setting them when they are wet and allowing it to dry before loosening. Also, I love seeing hair accessories on locs. Women that want to get the look without too commitment can opt to get crochet locs or faux locs."
Well thank you so much Stacey! Misfits, I hope you guys have gotten just a few tips on how to spruce up your mane routine and how to go from 0-100 real quick! Want to learn more about the beauty expert and aficionado? Check her out on Instagram, Facebook, and Youtube!
On to more shows, more events, and more features! Love ya, misfits!