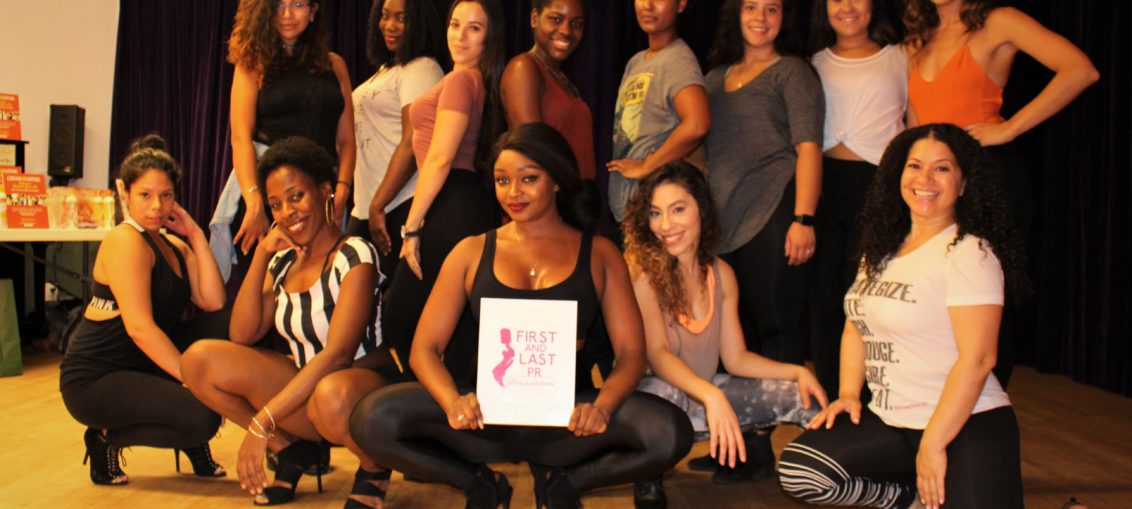 What if someone told you that they had an organization that seeked to educate and empower women and men in the communications and cosmetics industries? Then what if they said that their first fundraiser would be a dance class in HEELS? Oh, did we mention that the teacher is one of Beyoncé's dancers? I feel like you'd be asking me, girl, where do I sign up?
The First and Last PR Foundation is a 501 (c) 3 foundation that's making huge strides in the communications and media industries. Last weekend, they held their inaugural fundraiser at the Ripley Grier Studios right here in NYC, hosting a dance class taught by none other than Miss Ksyn. No experience required, it was an opportunity for women to come out, have fun, and just have an all-over fun girls night out.
But, why is any of this important? TheBlondeMisfit had the opportunity to speak with the Founder of First and Last PR Foundation, Stephanie Scott, on her background and why a dance class is just what they needed. We ALSO had an opportunity to quickly chat with the dance instructor, Miss Ksyn, who gave us some tips on feeling confident in your skin and notes for aspiring dancers.
Tell us a little bit about why you started First and Last PR Foundation? What type of education and empowerment are you seeking to provide?
I was fortunate to start my career as an intern learning from some of the biggest and brightest in the industry including Mikki Taylor, Pamela Macklin and Lloyd Boston. However, not everyone knows how to get their foot in the door or has the means. My career path lead me to become a beauty editor before opening my beauty focused public relations and digital marketing firm, First and Last PR;  I've had people who are at the entry level and mid-level stages of their career ask me how to get in. Having an independent company doesn't mean that we don't have reach, so I started the First and Last PR Foundation, a 501 (c) 3 organization, to help promote education and empowerment of talents looking to excel. We hope to give people real life experience that they can add to their resume, the answers to questions they may be scared to ask or not have a mentor to turn to, and resources necessary to reach their professional goals. In this industry, networking is super important. It's what you know, who you know and how you apply it so we're happy to build with our members.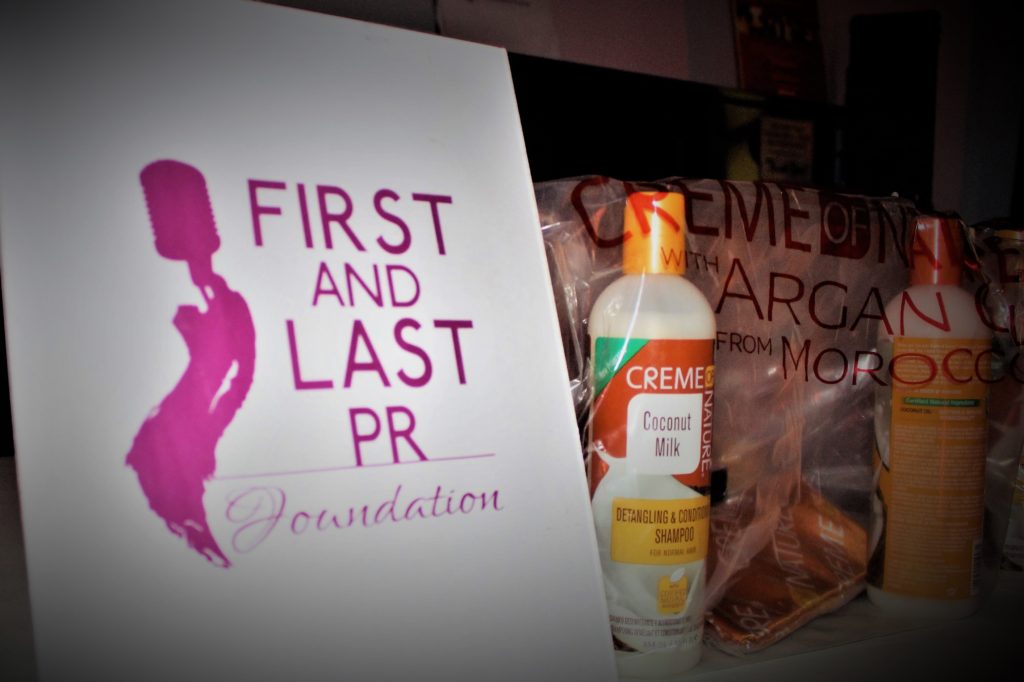 Why did you decide to do a fundraiser and specifically a dance class? What do you hope participants took away from the class and what's the next steps for the foundation?
We were brainstorming fundraiser and awareness ideas and knew that we wanted to do something other than a black tie affair. I love putting on a cocktail dress, long earrings, red lipstick and six-inch heels as much as the next lady, but thought that the feeling you get from working out is really unmatched. Our fitness fundraiser lead, Selma Becirovic, suggested hosting a class with Miss Ksyn whom she had taken a class from previously and everyone in our meeting loved the idea! Fitness events are a great idea for team building, to learn something new, get in shape physically & mentally, and to focus on self-care. The class was so much fun, and no matter your experience level, all of the attendees really appreciate it. They also loved the gift bags sponsored by Creme of Nature which featured the newest products from their Certified Natural Ingredients line including a Coconut Milk Shampoo and Conditioner – smells sooo good!
I hope that people left feeling good and knew that anything is achievable in and outside of the dance class room or at/away from your desk. When you put your mind to it, you are unstoppable!! And trust me, listening to dance instructions from Miss Ksyn – she's so positive!! – makes you feel that way for sure. In the future, I'd love to work with more industry leaders for our 2018 speaker series which will help to educate on the various aspects of our industry and do another fitness fundraiser next year – maybe two. People really seem to love the class and camaraderie.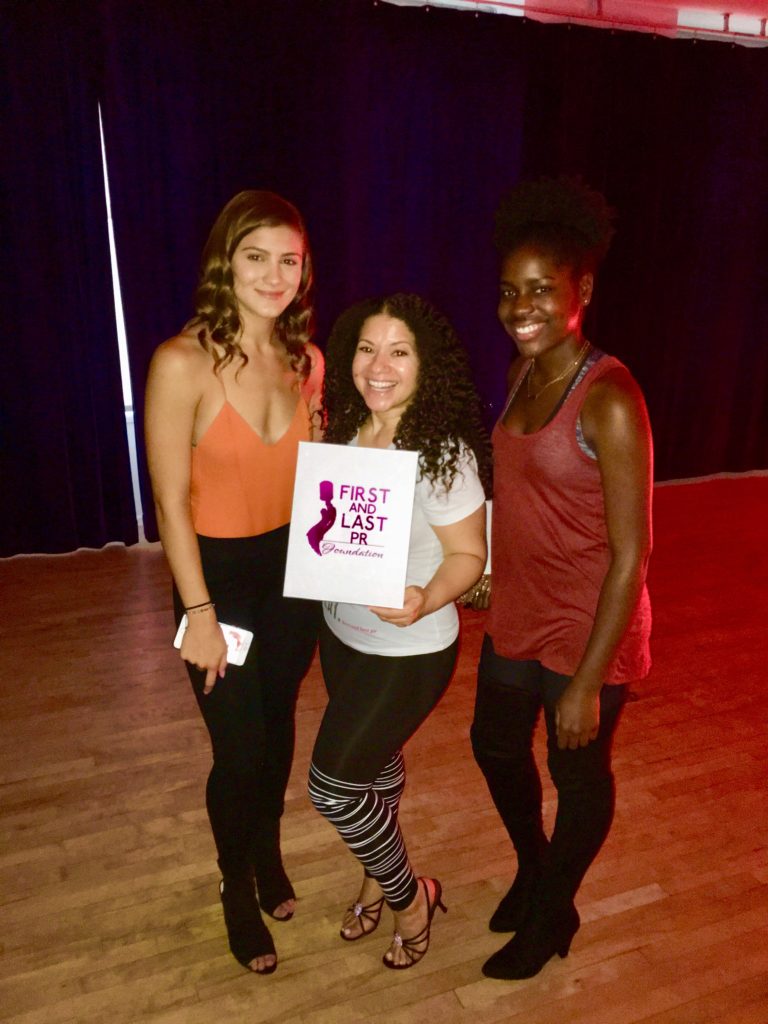 Anything else you'd like to add? How can others get involved?
I was always taught to whom much is given, much is expected so having the ability to give back is a blessing to me. I thought that I'd be the teacher but through our fundraiser, I'm also the student constantly learning from our new eco system of fresh minds and ideas. We're looking for volunteers so if you're interested, please drop us a line or sign up for our newsletter on our website: www.firstandlastprfoundation.org.
Miss Ksyn
As a professional dancer (whose worked with none other than Queen Bey), what tips do you give for other aspiring dancers?
Being a professional dancer and having been in the industry for over 10 years, a few tips I would give to aspiring dancers would be: 1. Network, Network, Network!! Establishing genuine relationships within the industry will help you on your journey.
Don't stop training. Take different kinds of classes to increase your vocabulary as well as to help you find your niche.
Experiment. Yes, talent goes a long way but your look is also just as important. Don't be afraid to try new looks to see which one works for you.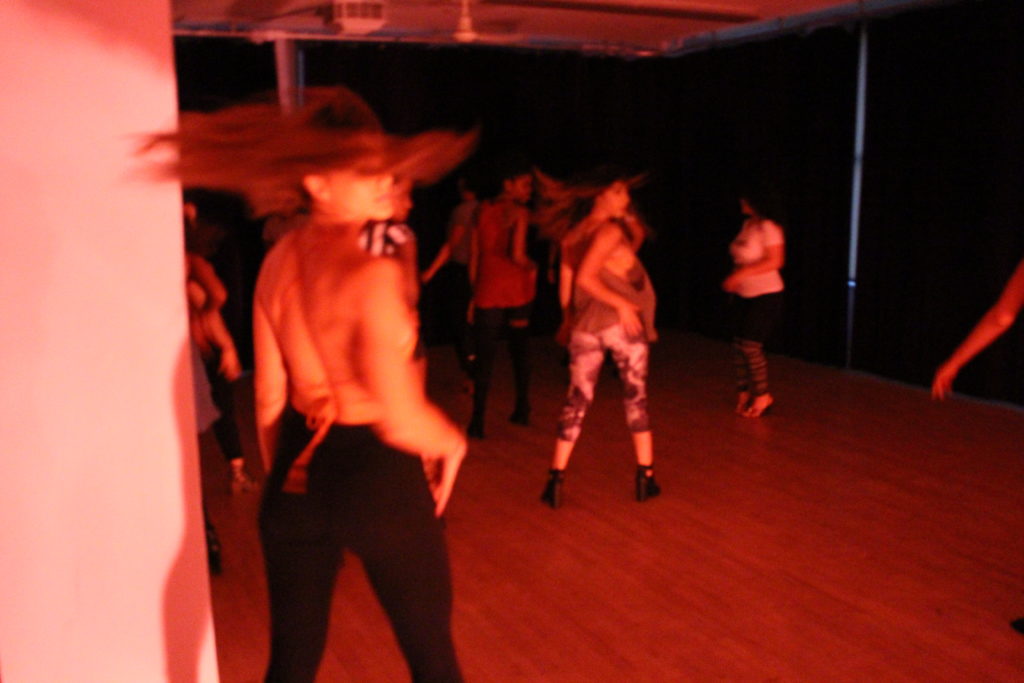 What were you hoping to accomplish through the work of the workshop? What message do you wish to send through dance?
Today's event meant a lot to me as the lead teacher. My class 'Body Language: The Art of Seduction', was created to cater to the "everyday woman". To help them feel empowered by their bodies and completely comfortable in their own skin in a judgement free environment. So to be able to see the ladies begin relax and become one with themselves through movement is what it is all about. That in itself is what I was hoping to accomplish as well as the message I'd wish to send through dance. Be comfortable and fall in love with you!
Why do you think it's important to empower people in media and the cosmetics industries? How do you believe you empower others?
I think it's important to empower people in media and the cosmetics industries because these are the same industries we feel the most pressure from in regards to what beauty is, especially as women. So it is very important to empower women; it's ok to be confident, sexy and of course comfortable in your own skin. We all need that reassurance from time to time. I believe I empower others by giving them a platform and a reminder that as women it is ok for us to be sexy, confident, intelligent; all the things that make them who they are, even if it's different than what the world deems as beautiful. "Sexy is not a shape, it's an attitude."
This event was extremely inspiring, especially for young ladies who are shy or scared of dancing in heels!
What advice would you give to people who are looking to get over their fear of performing?
The advice I would give to people who are looking to get over their fear of performing or just wanting to feel sensual in their bodies and with dancing would be to always be yourself and of course have fun. Once the two combine it makes everything that much easier.
Anything else we should know?
For more information about the class you can visit our Facebook page – BodyLanguageTAOS as well as follow us on  Instagram: @bl_theartofseduction
You may also find out more about me at www.MissKsyn.com